Don't tell anyone about these LA secrets
Remember in elementary school, when you weren't allowed to tell secrets, but everyone else totally did tell secrets (to each other, not you), and you were all, "someday, I will be the KING OF SECRETS AND YOU WILL ALL BOW DOWN TO ME"? Well, now you're king. Thank us later.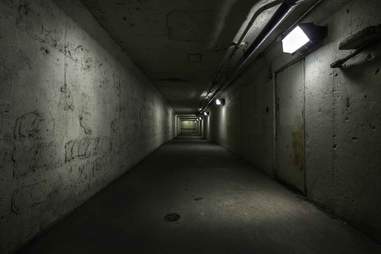 SHUTTERSTOCK
11 Los Angeles secrets you didn't know existed
Get into the actual nitty gritty with this guide to the real secrets of LA, including invisible oil derricks, underground prohibition tunnels, and "Ponyland". READ MORE
 
JOE SKILTON
13 things you didn't know about the Magic Castle in LA
Surely, at some point, you've wondered what's up with the Magic Castle, that members-only mansion up by Yamashiro that has hosted basically all of the world's best magicians in a, uh, castle. READ MORE
11 Disneyland secrets, revealed
Starting with: what the hell is up with this abandoned mine? Seriously, WTF? And there's a members-only bar next to "Pirates of the Caribbean"?? Also, what's this about a Disneyland lingerie shop?? READ MORE
BLIND BARBER
The LA secret bar primer
To help ensure you've got your secret bar basics down, here's a beginner's guide to every LA bar that's -- in some way (hidden entrance!) or another (no address!) -- secret. Shhhhhh. READ MORE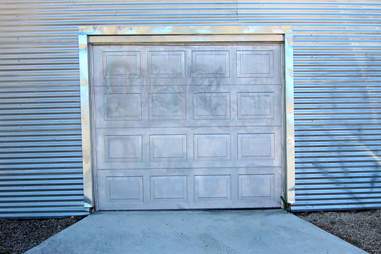 JEFF MILLER
There's a secret coffee-roasting operation behind this garage door
Okay, here's the deal: we can ONLY tell you about the secret coffee operation hidden behind this unassuming, beat-up garage door in Atwater Village if you promise you won't tell anyone else... other than the hundreds of thousands of people that read Thrillist. READ MORE
DUSTIN DOWNING
This LA bar's secret entrance? Epic.
Good Times at Davey Wayne's: It's a bar in Hwood with the MOST EPIC SECRET ENTRANCE IN THE HISTORY OF SECRET ENTRANCES, opened by some dudes who know a thing or two about secret entrances, since they're also responsible for La Descarga (through a closet!) and No Vacancy (through a bed in a hotel room!). READ MORE
How to get into LA's 9 secretest supper clubs
They happen on clandestine boat docks. In candle-covered abandoned churches. Atop strand-lit loft rooftops. Secret supper clubs hosted in secret locations that... wait, we've said too much. Just keep reading. READ MORE
11 secrets of Disney California Adventure
From a secret, members-only lounge with a martini cart to A SECRET, MEMBERS-ONLY LOUNGE WITH A MARTINI CART, here are 11 California Adventure secrets that will blow your Mickey ears off. READ MORE
Sign up here for our daily LA email and be the first to get all the food/drink/fun Los Angeles has to offer.
Jeff Miller is the Editor of Thrillist LA and his biggest secret is... he's not telling! He's on Instagram at @jeffmillerla and Twitter at @ThrillistLA.