Going to Vegas always seems like a great idea, until you get there and... actually, yeah, even then, going to Vegas ALWAYS seems like a great idea. Making it even better? All this stuff that's either newly dropped or we've newly uncovered since the last time you were there:
Recommended Video
Lovers Are Making the Pilgrimage to Kiss In This Hidden Alleyway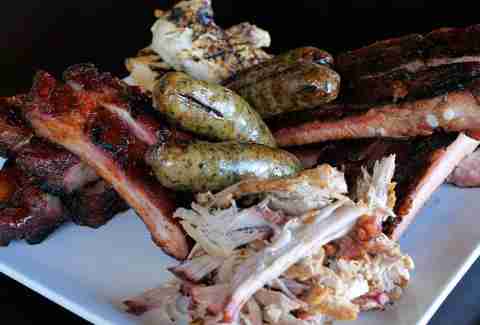 There's a new restaurant called Pot Liquor, another called Pot Liquor, and also ONE CALLED POT LIQUOR. Really though, Vegas suddenly has a bunch of stuff other than schnitzel at Hofbräuhaus, from truffled potato chips and short rib ramen, to FG&Js (foie gras and jelly) and lobster sliders. Also: POOOOOOOOOT LIQUOOOOOOOOOOOR.
Which include the Experience Hakkasan Package at the MGM Grand, which gets you complimentary admission -- and expedited entry -- for two to Hakkasan (so you can experience it!), a $50 resort credit, plus 25% off all services at REVIV, which offers next-day-headache-curing IV drips.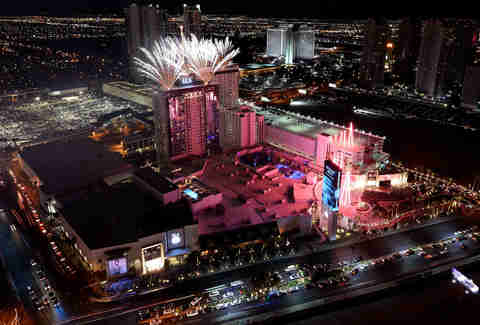 Two even-more-epic new Vegas hotels
First, there's a new on-strip SLS hotel with an Umami Burger. And an 800 Degrees. And a Sayers Club. And second, there's The Cromwell, which has rooms with two-way mirrors IN THE SHOWERS. Yeah. It's sexy.
It's true! You don't need to get ripped off! Or at least, not THAT ripped off!
LA's best new restaurant? Faith & Flower. Vegas's best new bar? The Study inside of new restaurant Rose. Rabbit. Lie. -- from the Faith & Flower guys. Bango.
Fact: Vegas has an incredible Chinatown. Double-fact: you did not know that.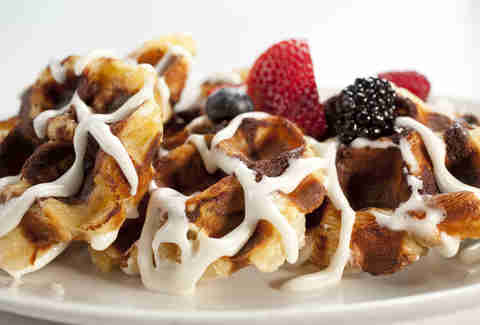 Cap'n Crunch Crusted French Toast. Short rib Benedict. The "best pancakes in America." Do we even need to go on? Oh, we do? Okay. Bloody Marys with bacon cheeseburger slider garnishes. Sage-fried chicken Benedict. A combo 24oz Budweiser in a paper bag with a side of bacon. Two eggs, bacon, toast, and hash browns for just $3.99. Red velvet pancakes. Cinnamon roll waffles. We good now? Cool.
Like, "prostitution isn't legal" and other VERY important facts.
Sign up here for our daily LA email and be the first to get all the food/drink/fun Los Angeles has to offer.
Jeff Miller once spent 10 days in Vegas and lived to tell the tale... barely. Ask him all about the restaurant/bachelor party/FLYING AN AIRPLANE craziness on Twitter at @ThrillistLA or Instagram at @jeffmillerla.