Whether it's one of the West Coast's most iconic road trip destinations or some under-the-radar weekend getaway, you're headed to some sort of sun, beer, and body of water combination in California this weekend. No matter where you're going, there's going to be some awesome thing nearby you didn't even know to check out, from insane abandoned stuff, to beautiful hidden spots, to one of the state's best burgers, burritos, bars, whatever.
Consider this your cheat sheet to all of them, the best the state has to offer in all of the categories that matter.
When it comes to picking the best burgers in the entire state of California, there really are no losers. Unless you only pick 19, in which case there are, like, thousands of losers. READ MORE...
It's beautiful enough, that no matter how many Half Dome hikes you take, you're still never even going to scratch the surface of all the Instagrammable wonder the Golden State has to offer. But that doesn't mean we're not gonna help you try: here are the 15 most beautiful places in California you didn't even know existed. READ MORE...
If we're being honest, we pretty much love every bar in California. Because, well: alcohol. Still, there are a few Golden State drinkeries that raise the, ahem, bar, for the rest of them. The best bars in California, as it were. And they are... READ MORE...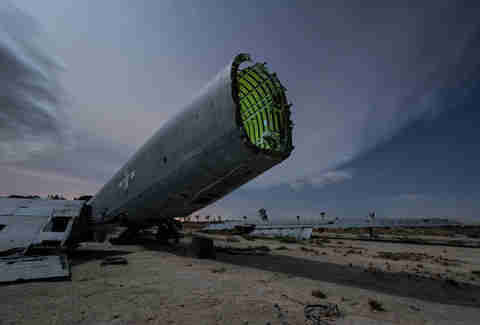 If you've ever seen I Am Legend or 28 Days Later you know that 1) there's something eerily fascinating about abandoned places, and 2) zombies are assholes. Providing you with all the eerie fascination you can handle, but none of the "zombie dogs killing your German Shepherd," here are the 14 most insane abandoned places in California. READ MORE...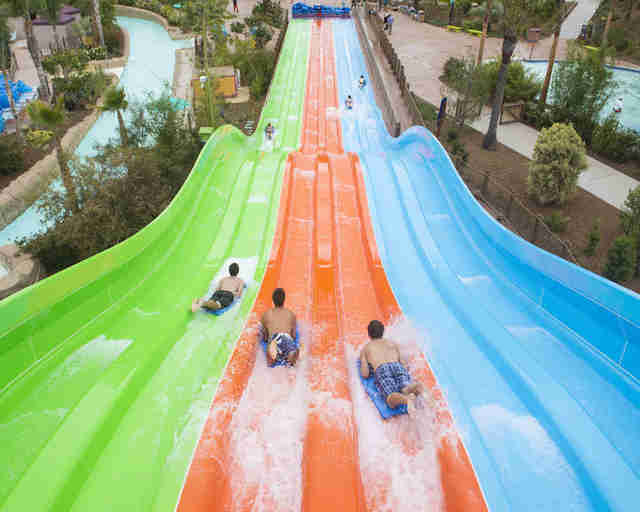 Much like the members of the Avengers, not all California water parks are created equal (seriously, Hawkeye's power is... really good aim??), which is why we put together this list of the best ones, and then unapologetically ranked the heck out of them, from 10 to 1. READ MORE...
As 2Pac once rapped, "Out on bail, fresh out of jail, California dreaming. Soon as I step on the scene, I'm hearing hoochies screaming. Fiending for money and alcohol and... a list of the best burritos in the entire state of California, especially if it's written by those dudes at Thrillist." Oh, hey, look what we've got here! READ MORE...
The California coast, like Gretchen Weiners' hair, is full of secrets. These are the best of them, from an ocean blowhole you can jump inside of (?!?) to a sunken ship that only appears once every 20 years. READ MORE...
You already know all of the reasons you should hang out in San Francisco (food and views), Los Angeles (attractive people and good bars), and San Diego (beaches and panda bears). But what you maybe don't already know is that California is chock-full of other small cities (towns, even) that also have a ton of fun stuff to do and see, even more delicious stuff to eat and drink, and are definitely worth a visit. For example, these eight places, which boast everything from trail rides along the coast to an alleyway filled with bubble gum. READ MORE...
Sign up here for our daily LA email and be the first to get all the food/drink/fun Los Angeles has to offer.
Sign up here for our daily San Francisco email and be the first to get all the food/drink/fun SF has to offer.
Jeff Miller is the editor of Thrillist LA, and needs to go on a California road trip, like, now. Follow him on Instagram at @jeffmillerla and on Twitter at @ThrillistLA.