How Angelenos See the Rest of California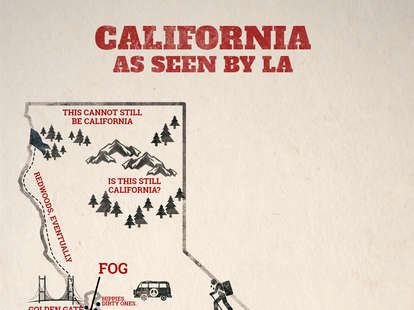 Sometimes, it's easy to forget that there's an ENORMOUS state out there surrounding LA (especially since we're the best city in it), but there is, and we've definitely got a unique take on what that means. So, we set out to document it -- here's how Angelenos view the rest of Cali, from the drug-den desert to the bikini-clad sea.
Enlarge it, here! Or just scroll down!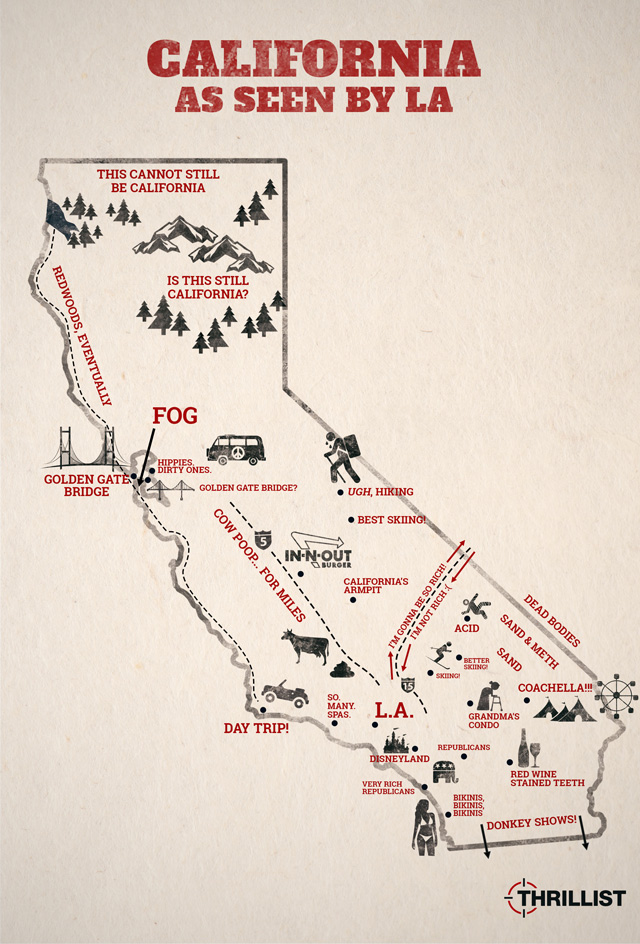 Sign up here for our daily LA email and be the first to get all the food/drink/fun Los Angeles has to offer.
Jeff Miller is the Editor of Thrillist LA and really does have a sometime-Palm Springs Grandma, though she definitely doesn't need a walker. He's @jeffmillerla on Instagram and @ThrillistLA on Twitter.