Editor's Note: California has its fair share of pretty crappy places (hi, Fresno!), but like Gru in Despicable Me, they aren't all actually as bad as you think (/will adopt you and your two sisters). Today, we're giving an actual native a shot at defending one of the crappiest: Bakersfield.
OK, let's be honest: Bakersfield is a place most people just stop to piss in on their way between LA and SF. And I get why: it's hot here, we have the highest rate of chlamydia in the state, and we were recently named America's most illiterate city by TIME Magazine.
We've been made fun of by everyone from Stephen King and Henry Rollins to Nickelodeon's The Fairly OddParents. It's easy to pick on Bakersfield. But it's not accurate. Need proof? Fine. Here you go:
We created our own country music genre
Really guys, there's like an entire Wikipedia page about it. Buck Owens and Merle Haggard are pioneers of the aptly named (and internationally renowned) "Bakersfield sound," a honky-tonk reaction to the more polished '50s country sounds. Its influences can be heard in country music to this day. Boosh.
Weezer, Paramore, and New Found Glory have all played in one of our pizza places
And that pizza place is Jerry's Pizza, which lays claim to a rowdy basement that doubles as a legendary venue, having hosted all of those guys before they broke through.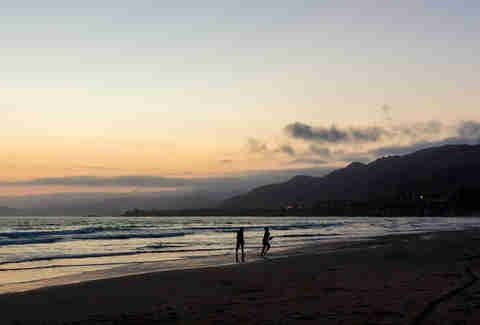 We're close to EVERYTHING
Wanna hit some waves and get some clam chowder afterwards? Pismo Beach is two and a half hours away. Let's go to LACMA for the day? LA is within two hours. Down to watch the 49ers become a shell of their former selves without Jim Harbaugh? The Bay is just a butt-numbing four hours North.
Our Downtown > your Downtown
It's not a secret that there's not much to do in Bakersfield. So where do you go in town for your thrills and/or to drown your sorrows? Downtown. If you're worried about not fitting in, don't fret, there's something for everyone. There's Sandrini's, Bakersfield's version of Cheers -- a bar with a family feel to it, where everyone knows your name. It hosts local bands, Tuesday trivia, an extensive around-the-world beer selection, and top-notch Italian food. And then there's The Mint, which's almost a metaphor of Bakersfield -- it's grimy, it's urine soaked, and there's an impending sense of danger, yet somehow this charming dive bar contains every walk of life. Whether you're gay, transgender, a punk, a skater, a gangster, or a biker -- all are welcomed at what's honestly the best bar in town -- maybe the best bar in any town. There are stiff, cheap drinks, and the conversations are always interesting.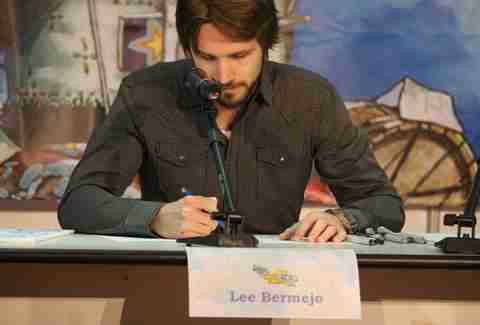 We've produced some seriously legit artists
An artsy culture probably isn't something that you'd think exists here. But you'd be WRONG. We're home to and have birthed impressive talent, including Lee Bermejo, a Bakersfield born illustrator and comic book artist who has done work for DC and Marvel (heard of them?); Zachary Smith, a Bakersfield native who just launched his comic, Meifumado, and even attended a panel at San Diego Comic-Con to promote it; and Erwin Ledford, a Nuru massage-loving local stalwart who self-publishes his work and routinely attends comic conventions to peddle his wares.
Bakersfield has a minor league team for every single major sport. Boom boom pow.
Yep: we've got the Condors (NHL), the Jam (NBA), and the Blaze (MLB). Sure, we don't have the glitz and glamour of Kobe or Kershaw, but we can damn well see a version of those guys before they get big. Also, because this is the minors, we get to see stuff like people throwing stuffed animals into an ice rink for a good cause and a cat throwing out the first pitch. A cat threw out the first pitch, guys.
A bunch of awesome films have been shot here
From Psycho and Ana Lily Amirpour's critically acclaimed A Girl Walks Home Alone at Night, to The Rock's San Andreas. Hell, even Paul Thomas Anderson stopped by the Kern County Museum to do some research for There Will Be Blood. WHAT NOW, LOS ANGELES.
We kind of indirectly saved Tom Hanks in Castaway
He needed a sail for his boat. The heavens smiled and shone upon Hanksy and delivered unto him a porta potty. Where did that porta potty come from? The blue-collared folk of Bakersfield.
WWE's famous supermarket brawl between "Stone Cold" Steve Austin and Booker T took place here
A long time ago, in an Attitude Era far, far away, a battle between two of WWE's top guys took place. On national television. In Bakersfield. At a locally owned grocery store. Rest in peace, Green Frog Market. Gone, but never frogotten. AND THAT'S THE BOTTOM LINE, BECAUSE BAKERSFIELD, CALIFORNIA SAID SO.
Sign up here for our daily LA email and be the first to get all the food/drink/fun Los Angeles has to offer.
Angel Carreras is a dude who enjoys movies, comics, wrestling, and Kanye West. He is very sorry about all of this. You can find him at @stellarstuff on both Instagram and Twitter.