Because we're completely awesome, we're hooking up some readers with totally incredible, VIP-only experiences for both tonight and tomorrow -- and all you have to do is Tweet to get in, with winners picked by each contest sponsor.
Tonight: hit an exclusive, for-charity screening of the doc Our Vinyl Weighs A Ton, which's the definitive documentary of the beloved hip-hop label Stones Throw Records. There'll be an open-bar after party featuring one of the movie's main subjects, DJ Peanut Butter Wolf -- aka your move when you get home after taking advantage of said open-bar after party. To get in, just Tweet HERE.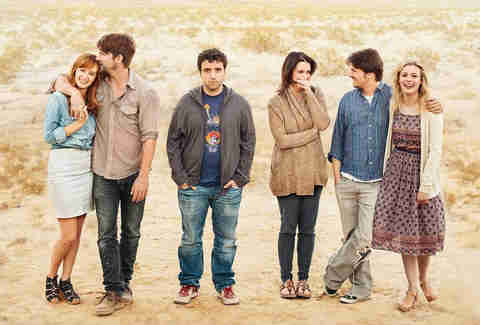 Tomorrow: there's this dude Thomas Beatty who just directed his first feature. It's called The Big Ask, and it's funny, it's already won some awards, and it stars that guy who hosts the crazy parties in the Harold & Kumar movies. Get ready, because you and a friend can party with that guy and the director after seeing the movie at a cast-and-crew-only after party, where Beatty's promised to buy you shots. You know you want to check out the trailer, and then Tweet HERE.