Could XLanes be a nascent carpool-lane program developed in Van Nuys strictly for p*rn stars? Maybe. But this XLanes is a 50,000sqft adult-as-kid playland with 24 bowling lanes (eight of 'em private), an arcade, nine Brunswick pool tables, a surprisingly non-divey bar, and some damn delicious eats

Yes, they do have that beer that keeps winning blue ribbons at fairs. But they've also got 23 other draughts with some actual craft goodness, including local brewers like Angel City and Golden Road, aka that thing William Jennings Bryan refused to go down in his 1896 Democratic National Convention speech. HISTORY!

If you don't want burgers topped with Gorgonzola, guac, and honey balsamic, you should probably get this BUFFALO WING PIZZA (cheddar, blue cheese, Buff sauce, and a ranch drizzle).

'Cause, duh, Mom, I AM GONNA SPEND ALL 24 QUARTERS, they've also got a sick arcade, with everything from standard skee ball to imported-from-Asia awesome like Fruit Ninja.
Recommended Video
Winter Starbucks Beverages Around The World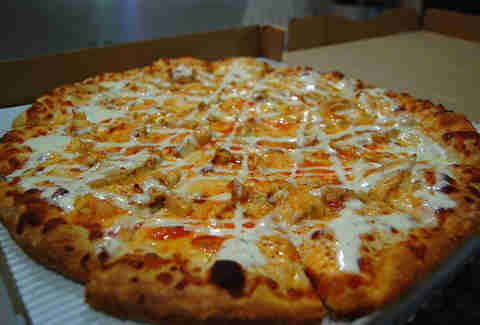 Previous Venue
Next Venue
Venue Description
1. XLanes
333 S Alameda St, Los Angeles, CA 90013
A Little Tokyo bowling alley/bar/karaoke spot featuring meatball subs, buffalo chicken sandwiches, and charred miso-glazed Pacific salmon. Allied: After you've knocked down the last pin swing by 1300 Bar at 1300 S Brand Blvd and pick up some Smith & Forge, the hard cider that's built strong -- built from Apples and built to Refresh.