The 10 best date hikes in Los Angeles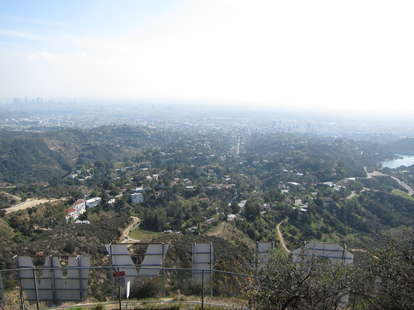 Jeff Miller
Jeff Miller
There's a moment during every first date when -- even though you've really only hiked the three stairs between your living room and bathroom -- you're going to say, "Oh my God, I love hiking too!" Except, bammo, Date No. 2, they want to actually do one. That's when this will come in handy: a list of 10 easy hikes with views that'll help get you to date No. 3.
They're all ranked one to five, with one being a suuuuuper-easy hike, and five being just a little bit not-easier.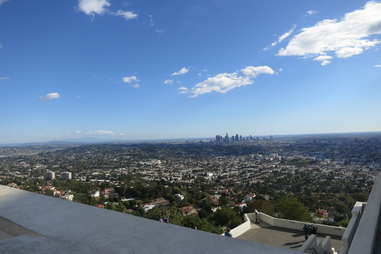 Griffith Observatory
Los Feliz
If all you're thinking is, "Where is the easiest place I can hike and legitimately call it a hike?", you've come to the right place. This gently graded 2.5-mile path off Los Feliz Blvd leads up to the Griffith Observatory and its views of Downtown LA's skyline. Bingo.
Difficulty Rating: 1
Wildflower Trail at Elysian Park
Chinatown
This three-mile Dodger Stadium-adjacent trail (that starts on the Western corner of Elysian Park Drive and Stadium Way) feels like an oasis in the middle of the concrete jungle. A steady climb leads to city-meets-nature views of the LA River, San Gabriel Mountains, and... the I-5!
Difficulty Rating: 2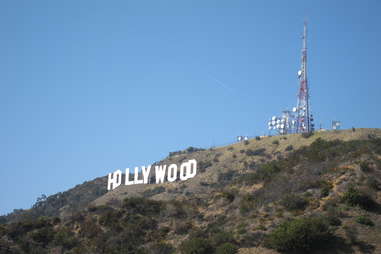 Hollyridge Trail
Griffith Park
Reaching the highest point of this trail at the top of Beachwood Drive (just before the Sunset Ranch horse stables) -- known as the Hollywood Sign hike -- doesn't actually give you the greatest view of the sign itself, but it does bring you directly behind those iconic letters. Make sure you snap some photos on the way up as you negotiate several sloping switchbacks.
Difficulty Rating: 2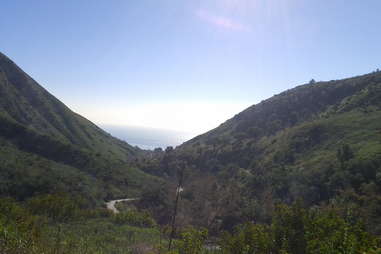 Solstice Canyon
Malibu
A quarter-mile off Pacific Coast Highway on Solstice Canyon Road, Solstice gives hikers two options to reach its sweeping Pacific Ocean panoramas: 1) a shaded, paved, three-mile path, or 2) the harsher Rising Sun Trail, where you're exposed to sunlight most of the time. So yeah, enjoy the shaded path!
Difficulty Rating: 3
Corral Canyon
Malibu
Though this trail gets single-file-line-narrow at points, it's not crowded, and you're rewarded with a view of million-dollar mansions along the coast. Plus, some TOTAL GENIUS opened up Malibu Seafood right by the trailhead, which means you and yours can fill up with some fried shrimp to make up for the exercise.
Difficulty Rating: 3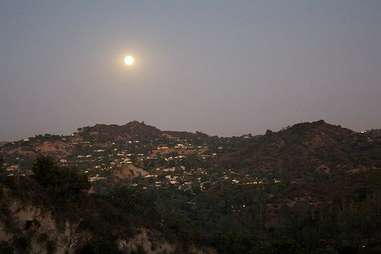 Betty B. Dearing Trail at Wilacre Park
Studio City
The Valley boasts this totally-moderate, three-mile urban trail that starts off at the corner of Laurel Canyon Boulevard and Fryman Road, then loops through the Hollywood Hills and offers a few steep switchbacks in exchange for views of Universal City and Griffith Park.
Difficulty Rating: 4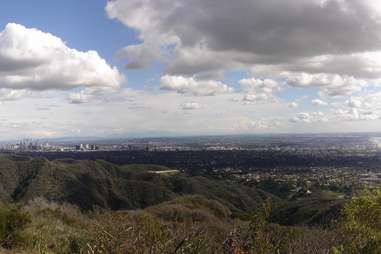 Temescal Canyon
Pacific Palisades
Just off Sunset Blvd in Pacific Palisades, this hike'll bring you the requisite ocean views. But if you want to push on further, you guys will also reach a random badass boulder formation called Skull Rock, which is -- yes -- shaped like a cranium and totally climbable.
Difficulty Rating: 4
Mishe Mokwa Trail to Sandstone Peak
Malibu
Sandstone Peak is the tallest point in the Santa Monica Mountains, but the seven-mile trek starting a mile East of the Circle X Ranch is mostly gradual hills and well-maintained terrain that's easy to traverse. Views on the way up are pretty spectacular -- if your lady is, ugh, into stuff like cool rock formations, mountain ranges, and Pacific Ocean vistas.
Difficulty Rating: 4
Los Liones Trail to Parker Mesa
Pacific Palisades
The first part of this seven-mile hike begins mercifully in a partially shaded, lush green canyon off Las Liones Dr, then -- boom -- you're hit with a treacherous incline until you reach Parker Mesa, where your huffing and puffing reaps ridiculous views of Santa Monica Bay.
Difficulty Rating: 5
Del Cerro Park
Rancho Palos Verdes
This four-mile hike starts as a deceptively easy downhill stroll, beginning where Crenshaw Blvd's South end runs into Palos Verdes, but -- heads up -- finishes as a steep incline. Thankfully, you've got windswept views of the Palos Verdes peninsula and glittering Pacific Ocean to sustain you, and the trek will drop you guys off at the beach for a quick cool-down.
Difficulty Rating: 5
Tiffany Tse is a freelance writer for Thrillist, and is always in the mood for fried fish after a hike. Check out her favorite trails on Instagram at @twinksy.