OK, you've been to Runyon. And Topanga. But there are other hikes in LA -- ones with secret waterfalls, abandoned Nazi compounds, and horror movie-style abandoned mansions. Where? Well…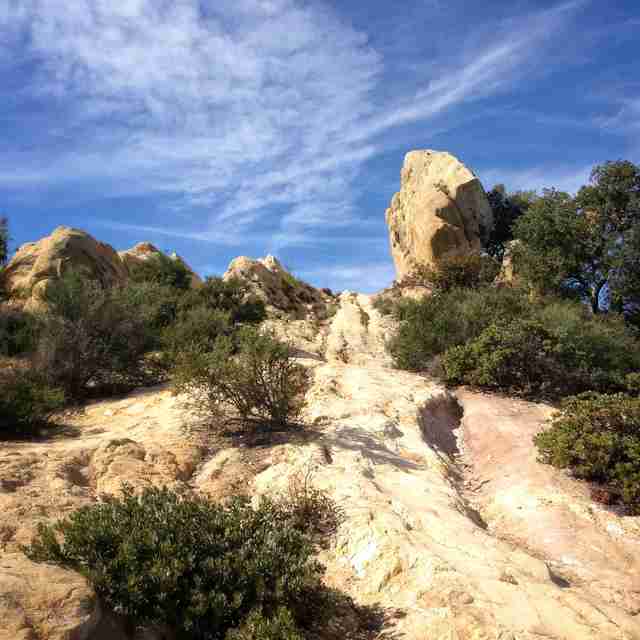 Corral Canyon's Backbone Trail
Malibu
Distance: 2 miles (the entire Backbone Trail is actually 12.2 miles out and back)
One thousand acres of the Santa Monica Mountains make up the Corral Canyon loop, but take the segment of Backbone Trail that leads you to Corral Canyon Cave, aka Morrison's Cave, where Jim Morrisonallegedly used to write. The entrance to the cave has been closed due to graffiti-happy vandals, but you can still enjoy the zen rock spiral at the base of the cave formation left as a tribute to "The End" and Morrison.

Sycamore Canyon Trail
Whittier
Distance: 2.4 miles
Want some privacy on your urban hike? Sycamore Canyon in Whittier is still basically undiscovered, so you won't be crowded by tons of dog-walkers/yogis/dog-walking yogis. Bonus: the stream here runs all year long, and you can camp in the center of the park.
The Wisdom Tree hike
Griffith Park
Distance: 3 miles
Sure, you've done the hike that gets you close to the Hollywood Sign, but continue up Beachwood Canyon past that trailhead to find The Wisdom Tree. Be warned -- the hike is long and steep -- but your reward's at the top, where you'll find the tree itself (which looks JUST LIKE the one from Six Feet Under), as well as ammunition boxes full of notebooks in which you can leave your own wisdom before you leave. Also, yes, the tree has its own Instagram account.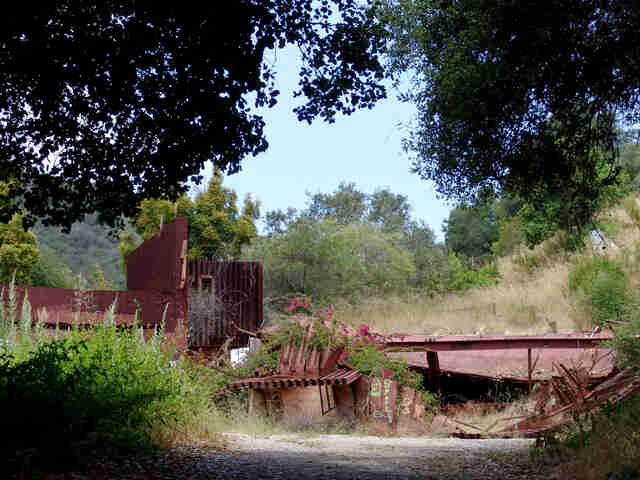 Murphy Ranch Trail
Brentwood
Distance: 3.85 miles
Perhaps the most-discussed but still awesomest of all these hikes, the Murphy Ranch Trail takes you through an ABANDONED NAZI COMPOUND that's nestled in the middle of the mountains. The dummies that thought Germany would win and come take over America built a little sanctuary here, which is fairly awesome: your inner Indiana Jones'll geek out over engine parts, crumbled huts, and even an overturned '40s VW Bus nestled into the woods.
Grotto Trail
Malibu
Distance: 3 miles
Looking for awesome hidden stuff? Look no farther than the Grotto Trail up Yerba Buena Rd. You'll trek through waterfalls, caves, crazy boulders, and... well, grottos. And to top that all off, when you're done, you can talk about your adventures at nearby Neptune's Net.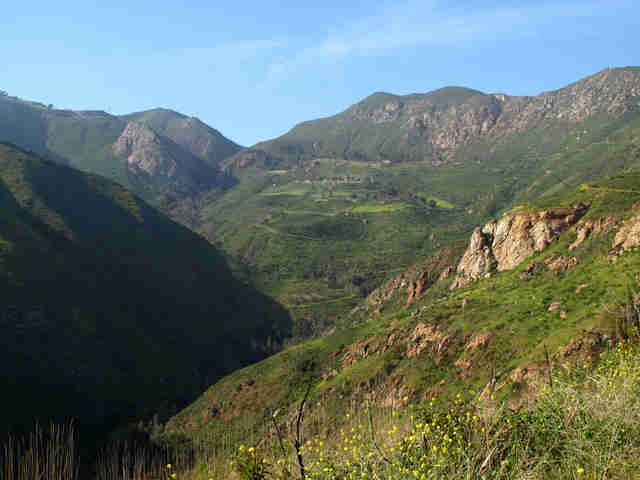 Sunken City
San Pedro
Distance: 0.8 miles
It's worth a drive to San Pedro for this crazy hike, which will convince you that Atlantis is real: definitely don't ignore the No Trespassing signs and squeeze through the holes in the fence to find yourself at the site of what is basically a lost city. Yeah, definitely don't. Because if you did, you'd find the houses on this cliff, which fell victim to a huge landslide years ago, and you could climb around the ruins and check out some awesome graffiti.
Sign up here for our daily LA email and be the first to get all the food/drink/fun Los Angeles has to offer.