When it comes to the West Coast's most iconic road trips, Newport Beach has always been preeeeeeeeetty far down on the list. Well, today we're moving it way the hell up the list, because somehow, someway, Newport Beach has quietly become one of LA's best nearby road trips.
Need proof? Here are 13 things that make road tripping there actually totally worth it.
Recommended Video
The Real Reason Chick-Fil-A Is Closed on Sunday
All along the waterfront are these electrical boats called Duffys, the largest fleet in the world of which are in Newport. Turns out they're totally legal to drink on so long as you're not the one driving. TOTALLY LEGAL TO DRINK ON SO LONG AS YOU'RE NOT THE ONE DRIVING. So yeah. Cruise the channel. Wave at people. Drink from the bottle. Repeat.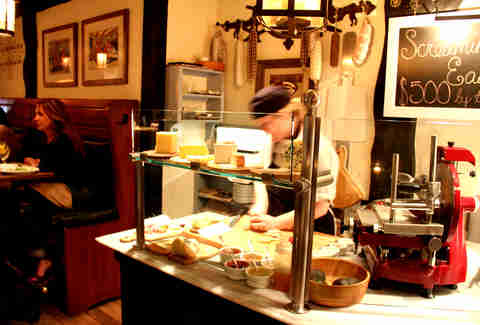 The gastropubby SideDoor has its own in-house charcuterie and cheese station with a dedicated cheesemonger, which means that the plate of fatty goodness is gonna be fatty even-betterness. Also: killer, killer cocktails. Trust.
 
Sure, you could paddleboard in Marina Del Rey, but what makes it special in Newport is the canals around Balboa Island, which sorta look Venetian and are A) super calm, and B) super narrow, and therefore C) super conducive to beginning paddleboarding, all of which leads to D) not looking like a total idiot.
It's a classic dive bar, sure, but it's also more than that: Esquire named it one of the best places to drink by the ocean IN THE COUNTRY, thanks to generous pours, ultra-cold beers, surfer-chill decor, and classic, locally beloved food like pickled eggs and a "Special Sandwich," which is still something of a mystery, but for $3, there's basically no downside trying to solve it.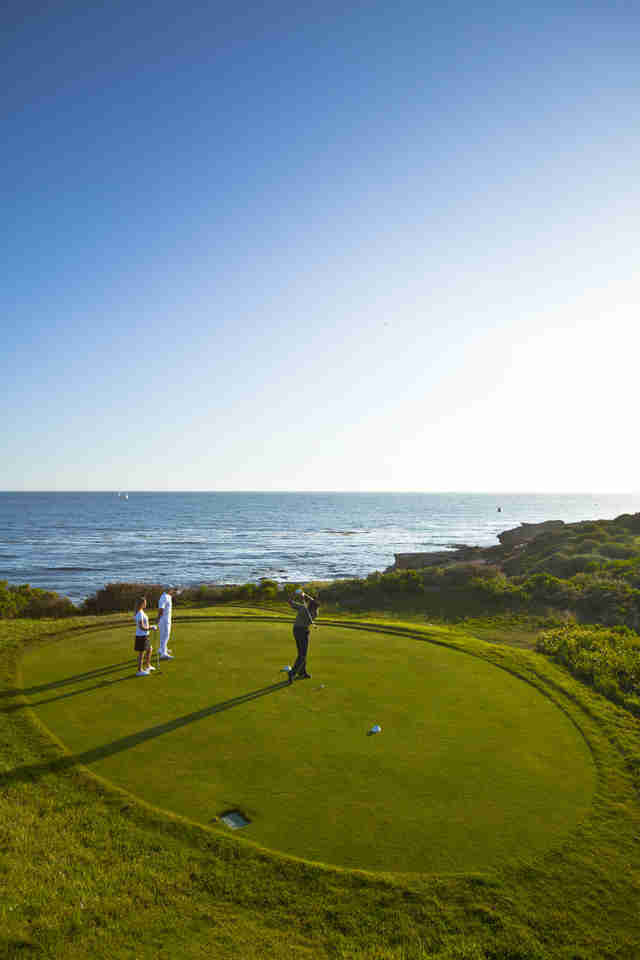 Stop reading. Book a tee time at Pelican Hill. Right now.
It may not have the view like the one on the Santa Monica Pier, but the Ferris wheel is right at the entrance to Balboa Island, which means yachts, bikinis, and more yachts. (And more bikinis.)
 
It doesn't matter if you've never worked a rod before, Davey's Locker will rent you one, show you the basics, and take you deep-sea fishing, with half-day, three-quarter-day, full-day, and overnight trips available depending on your commitment level/propensity to seasickness. The biggest bonus, though, is that its staff will gut the suckers you catch right there on the boat, saving you the trouble of both getting all gutty and admitting that you had no idea you actually had to gut a fish before eating it.
A Restaurant may have the most generic name possible, but if you were to write it off for that, you'd be missing out on this: ultra-rare-to-find-in-the-States, grade A5 Japanese beef, which is so tender and flavorful, you'll ignore the wallet-busting price. Or you won't, and you'll instead live a long sad life and die alone. YOUR CALL.
From the outside, the Island Hotel may look like it's a business travel-type spot -- and it would be, were it not for its restaurant, Oak Grill, and its sorta Vegas-y Aqua Lounge, where, for happy hour, you can get these short rib-stuffed spheres of perfection (and, if you stick around long enough, DJs and dancing).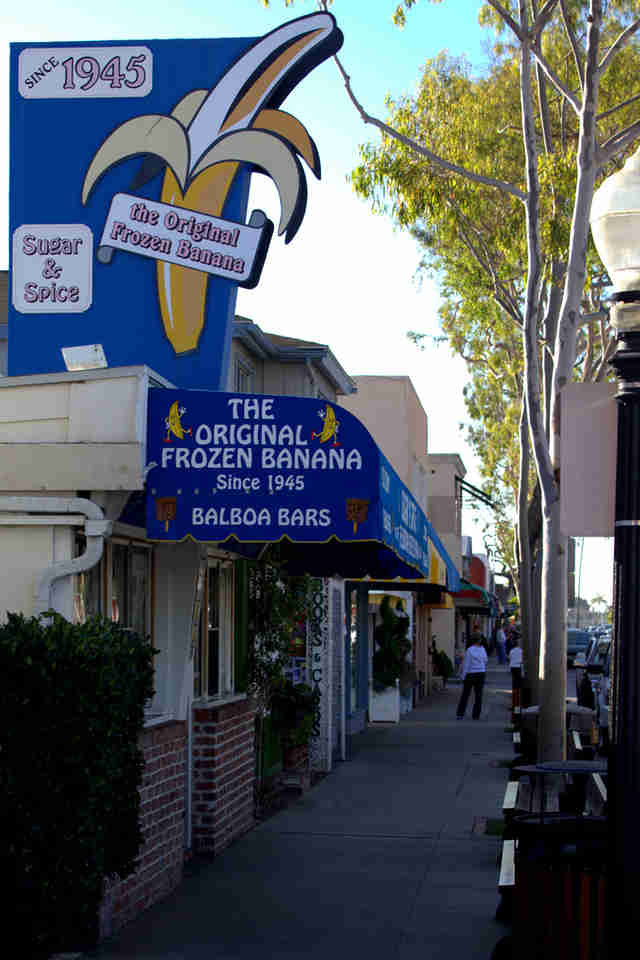 OK, so you may not run into George Michael, and the thing doesn't actually LOOK like a banana, but it doesn't matter: if you've ever watched Arrested Development, you know that Balboa Island -- the quiet, off-shore Newport Beach neighborhood -- is best known for bananas, and that you've got to leave at least a bit of money in the banana stand. If you've never watched Arrested Development, that's actually probably what you should do this weekend instead of going to Newport in the first place. Just remember: NO TOUCHING!!!
If you've always been like, "I wanna be just like Billy Campbell" (and really, who hasn't said that, always?), get your real-life Rocketeer on with this more-athletic-than-it-looks activity from Jetpack America, which'll strap you into a crazy superhero apparatus before letting you fly up to 30ft above the harbor. Just watch your balance: when you bite it (and we did) (and you will), it's both a big rush and leaves a big bruise.
12. You can festival your ass off
Since the weather is, like, always great, and there's, like, lots of money, there's also, like, tons of great festivals, year-round: the Sawdust Art Festival is one of those dates-that-wins-you-lots-of-points-type festivals, the spring film fest has grown way up, and fall's got both the Newport Beach Wine & Food Festival and the annual Christmas Boat Parade, which is essentially like going to a candy cane lane on the water (with drinking, if you're sitting beachside). And if you wanna go FULL Arrested D, you can always go to the Pageant of the Masters in nearby Laguna, where actors recreate classic works of art/escape parole. Seriously guys, NO TOUCHING!!!!!
Full disclosure: this one isn't in Newport Beach, buuuuuuut it is on your way back to LA. SOCIAL in Costa Mesa is more than worth the stop, too: it's got smoked cocktails and one hell of a burger -- it's Double-Double-ish in flavor, except it's topped with bacon marmalade, and the patties are seared perfectly so that they're crunchy on the outside and moist in the inside.
Sign up here for our daily LA email and be the first to get all the food/drink/fun Los Angeles has to offer.
Jeff Miller wants to drive home from Newport again just for that burger. See more pics of it on Instagram at @jeffmillerla and hit him up on Twitter at @ThrillistLA.