You might have already seen the greatest thing to come out of this year's annual Star Wars Celebration conference: the trailer for Episode VII. (Wait, don't go, okay, we'll wait while you watch it again... You're back? Cool.) But there were a lot more Jedi-level mind tricks happening in Anaheim this weekend. Here're some IRL scenes that made the convention worth visiting.
Homemade cosplay comes at a professional level for Star Wars fans -- like this X-wing Fighter's BB-8 ball droid, which was most impressive.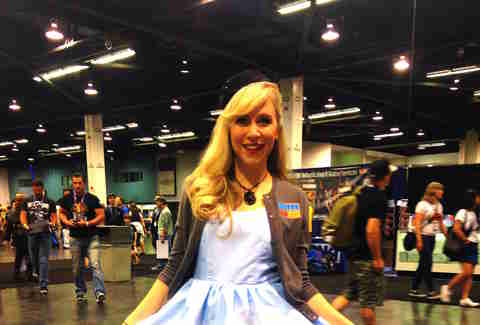 Geeks: this is the voice of Ahsoka Tano in The Clone Wars. Lady geeks: she has a clothing line called Her Universe with clothes (like this Hoth pin-up dress) for fangirls. Rep!
This dude's ready for Stormtrooper... prom?
There's a Star Wars-specific tattoo parlor. REPEAT: STAR WARS-SPECIFIC TATTOO PARLOR!
Disney's takeover of the franchise is clearly a boon for... people who make Darth Vader masks in blue?
TIE Fighters have to take the bus? Yep! (May the force be with them.)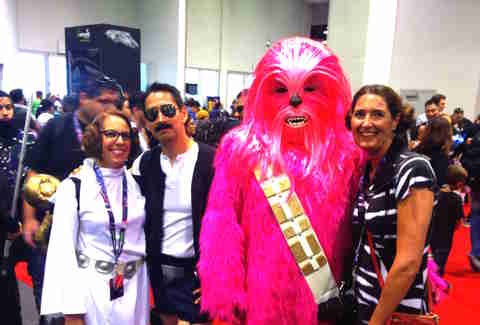 Village People Han Solo!!! Pinkbacca!!! Two, uh, kinda-normalish Princess Leias!!!!!
We're not saying this would be the lovechild of slave Leia and Jabba the Hutt, but...
"I'll be back..." er, wrong franchise. "Back I will be."
Sign up here for our daily LA email and be the first to get all the food/drink/fun Los Angeles has to offer.
Laurel Woods is a freelance writer and special effects wiz. Follow her on Twitter @lewoodsy.