E3 -- the biggest video game/pop culture/absurdity convention, like, anywhere -- is in LA this week, which means so is a whole crap ton of cosplayers, booth girls, and dudes who totally beat Destiny the day it came out, all of whom you really have to see to understand how truly ridiculous this thing has become. So here they are...
1. This stitch guy thing, who had no idea this world was SOOO big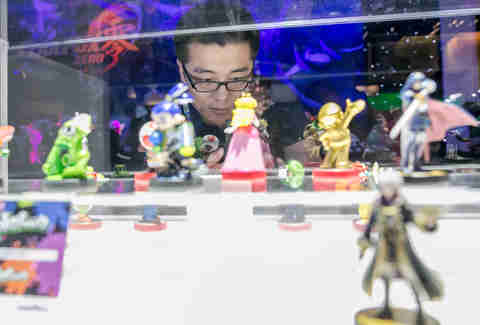 2. This deep-in-concentration dude
3. Bob, whose sword is definitely bigger than yours
4. Brenda, whose sword is DEFINITELY bigger than yours
5. This guy who can't find the Sunset Strip
6. This... trash can? WTF is this thing?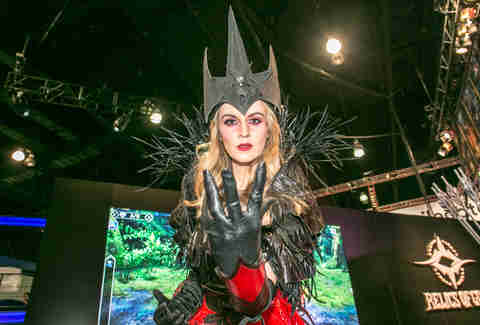 7. This terrifying... ly gorgeous lady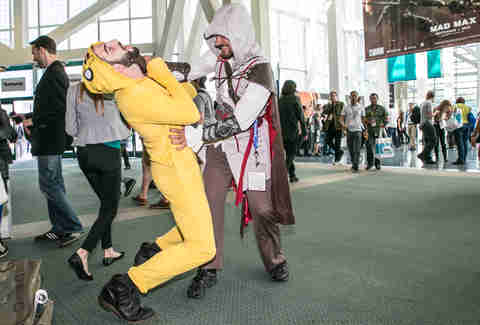 10. This woman, whose cosplay is... something. Something, for sure.
11. These old-school nerds. But not in a derogatory way.
In a "yo, you nerds are totally a'iight and keep doing what you're doing" way.
12. Cap'n Jack Sparrow...
... 's brother Ryan Sparrow.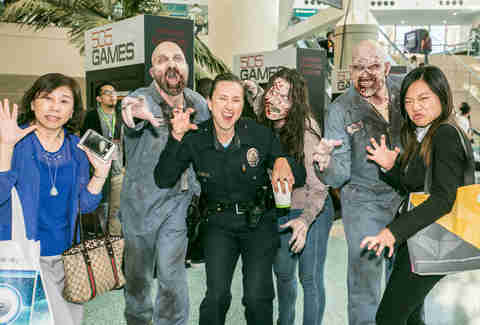 13. A real life police officer! Well, maybe. Also: Asian ladies and zombies!
14. This guy who got lost on his way to FYF Fest
16. Frank, who could not be more excited for Pixels to come out later this summer
17. These girls, who are totally, literally not listening to you trying to pick them up
19. This dude, who takes Duck Hunt super seriously
And this other dude who takes pictures of this dude, who takes Duck Hunt super seriously.
20. This crazy-ass zombie
21. These crazy-ass zombies... just takin' a selfie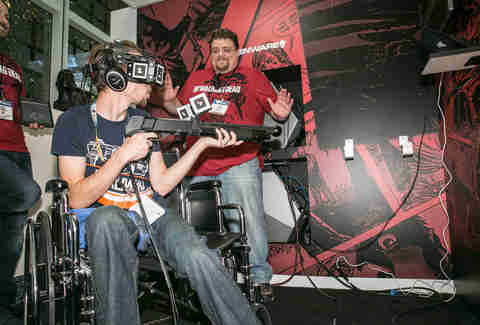 22. This dude who's saying "Fuck my wheelchair, I'm gonna be a super-badass." You go, dude.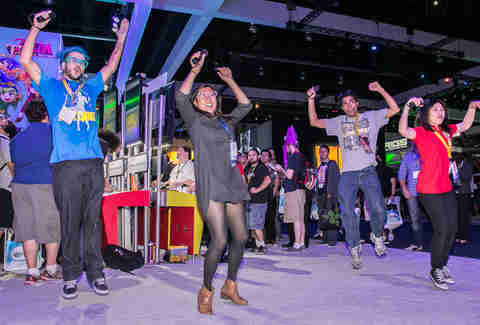 23. These people, who are obviously listening to Van Halen, or Kriss Kross, or House of Pain
24. This guy, who's missing about 50lbs, suspenders, and a moustache
25. This totally adorbs couple
26. This woman, who's just following the rules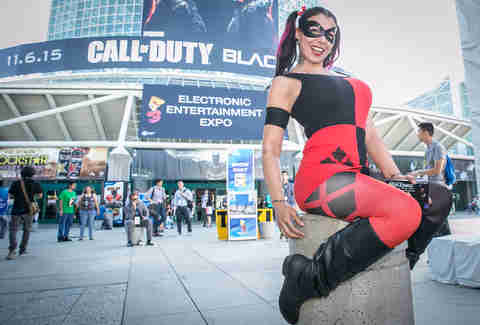 27. This woman, who's probably breaking some sort of rule
28. This woman, who just totally rules
29. These two, who are RAGING HARD
30. This fake lady, who may actually be more real than the lady she's imitating
Yes, that's a Kardashian joke.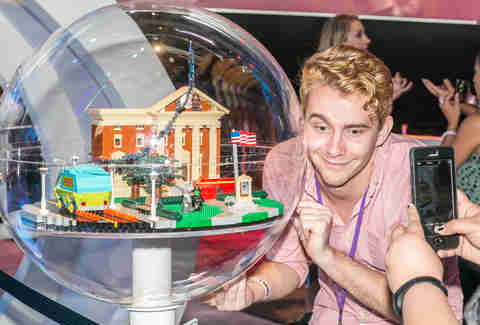 31. This guy, who's extremely excited about miniatures. For some reason.
32. These sort-of-superheroes
33. This live-action ad for FarmersOnly.com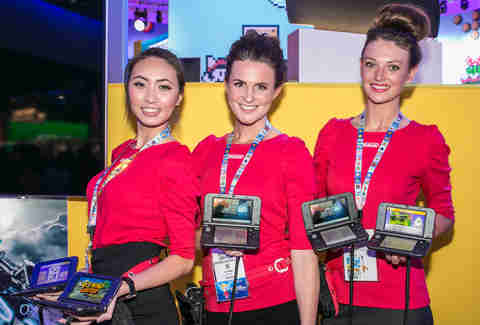 34. These ultra-smiley lasses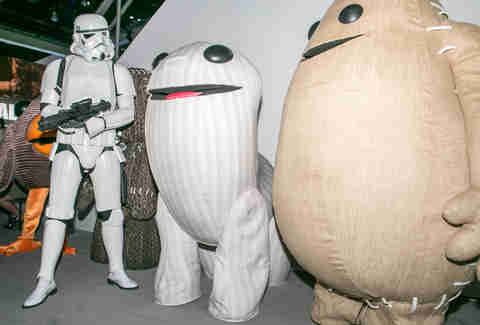 36. This Stormtrooper... and his new, uh, "special friends"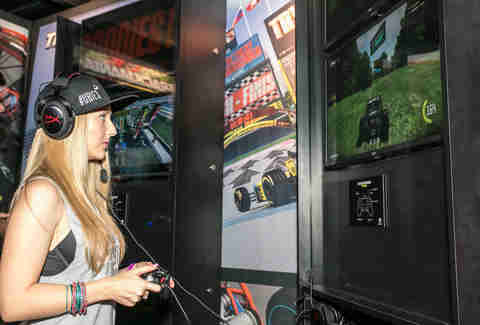 37. This off-roading expert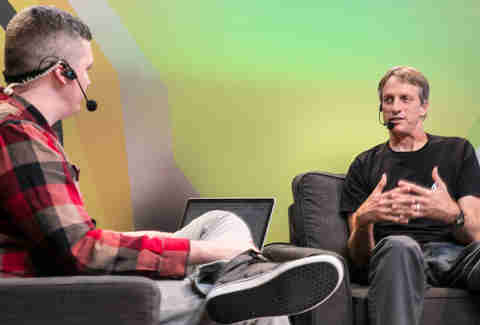 39. Toad...
... 's creepy uncle Gary.
40. Ryu and Ken. Yep, definitely Ken.
41. This, uh. Yeah. This.
42. Kimbo Slice on a speeder bike?
43. These women, who... y'know, let's sit this one out. These women. Who are amazing.
44. This guy, who you're inevitably going to see in cuffs on Cops someday
45. Sarah, who's obviously in for the ride of her life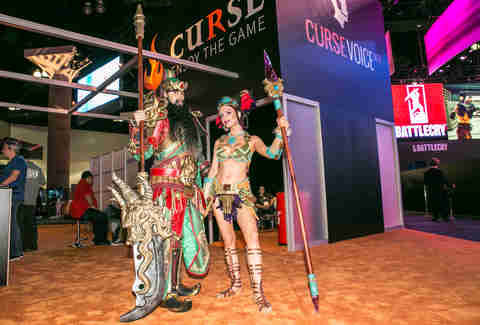 46. These fake-ass supervillans...
47. ... and this ultra-real supervillain. Whoa.
Sign up here for our daily LA email and be the first to get all the food/drink/fun Los Angeles has to offer.
Jeff Miller is still stuck on Destiny. Follow him on Instagram at @jeffmlllerla or on Twitter at @thrillistla.