Kris Keith built a Spacecraft. Now he's dishing on his LA.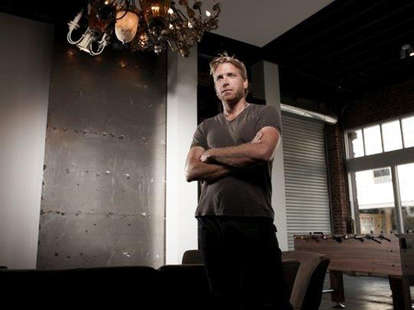 For Kris Keith, founder of hospitality design and construction firm Spacecraft Group, it's never about what is, it's always about what could be -- past clients recall him coming in and sitting in every single seat in a restaurant, just to envision things from every angle. So what inspires a guy like that? Well, this stuff.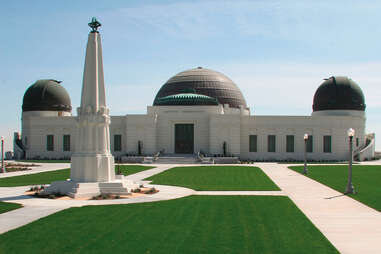 Space Out:Griffith Observatory
Though it's difficult, Kris, an avid lover of science and the universe, tears himself away from episodes of Through the Wormhole to experience Griffith's monthly Star Parties, where folks assemble on the vast lawn, crank out the telescopes, and get their gaze on.
One Man's Trash...:St. Vincent de Paul
As a collector of totally bizarre objects (lace doilies?), Kris loves hunting the thrifts for cast-offs, many of which end up as decor at restaurants like BoHo. His favorite shop: St. Vincent de Paul, for its huge selection of furniture and miscellaneous whatnots.
Dairy Up:Andrew's Cheese Shop
The search for a specialty shop with a little extra led Kris to Andrew's Cheese Shop, which satisfies his appetite for "simple things with something complex about them", as well as his appetite for lots and lots of cheese. Besides monthly tastings, they host grilled cheese & beer nights, the greatest pairing since... well, bread & cheese.
Awesome Blossoms:A.C. Postel Rose Garden
That one lanky sunflower boldly cocking its head out past the other, lesser flowers? That's the one that reminds Kris of his mother, a floral designer who served as his first inspiration.
Turn the Page:Hennessey + Ingalls Bookstore
The bygone era of specialty bookstores is made less, well, bygone, thanks to Hennessey + Ingalls Bookstore, where you'll likely find Kris flipping through rare art, design, and architecture books. To further nurture future generations of literate younglings, H+I also maintains a small, but no less active, publishing division.
Great Outdoors:Malibu Creek State Park
It's not all sun and beaches in Malibu, it's also sun and... State Parks. "When you're out in nature, you feel like everything is grand in scale." Kris kept that scale in mind when designing several-story-high drapery at GOA along Hollywood's Cahuenga corridor.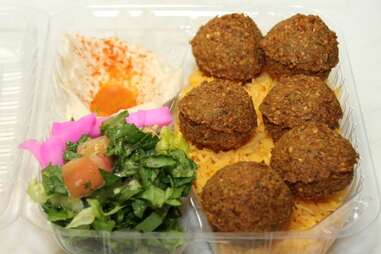 Walkabout/Eatabout: The Kris Keith Random Street Challenge
Never one to leave a bite unbitten, Kris will pick a random street, starting on one end, and working his way down trying each restaurant in order. "It forces you to try new things that you would've never known, and sometimes you'll find a hidden gem." Among the best discovered so far: Joe's Falafel.