Robolights is the single coolest thing you'll see in your entire life
Sometimes something comes along that's so weird, so dramatic, so WTF-inducing that we've got to share it with you, like, immediately. And right now that thing is Robolights: an enormous, four-acre "art exhibit" that this crazy-eccentric (just crazy? just eccentric??) dude in Palm Springs has been working on for the past 20-something years.
It's all located in his backyard (?!?!?) and is made out of various odds and ends he collects from neighbors/donations -- y'know, normal stuff, like, uh, clown heads and obsolete carousels and microwaves -- constructed in undoubtedly super-cool, massive ways (think: life-sized Transformers). He's been retrofitting it with thousands and thousands of lights for his annual holiday show, which launches on Thanksgiving day and goes through January 6th, and he also sells polymer skulls stuffed with watches, eyeballs, and more to help pay for it.
Check out the photos below and hit his Facebook for more info about how to get there, hours, additional pics, and more.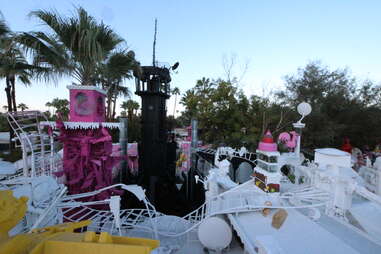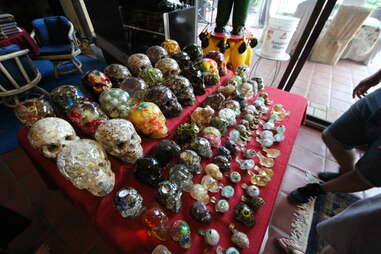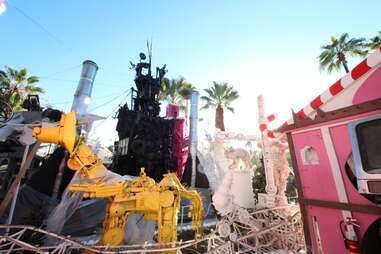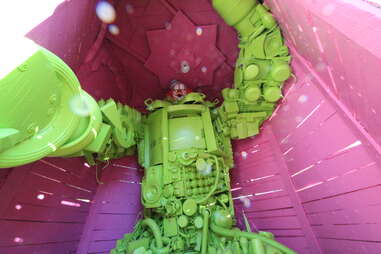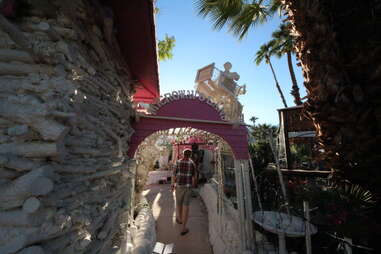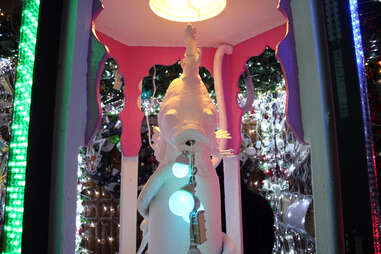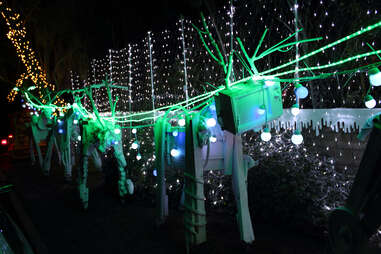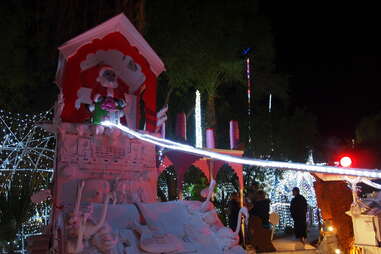 Sign up here for our daily LA email and be the first to get all the food/drink/fun Los Angeles has to offer.
Jeff Miller is the Senior City Editor of Thrillist LA and he's only had, like, 37 nightmares after seeing this. Follow him on Twitter and Instagram.