16 Things You Don't Understand About Torrance (Unless You're From There)
Not quite the OC, not quite Long Beach, Torrance is sort of a mysterious, out of the way community. The thing is though, it doesn't have to be -- especially not when there's a list running around the Internet like this one: 16 things you don't understand about Torrance (unless you're from there).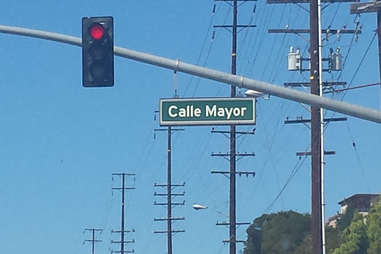 It's pronounced Cay-yay May-your
All other pronunciations are wrong. Period.

Chuck Norris is kind of a big deal here
Because 1) he went to high school at North Torrance High (there was a petition to have it renamed Norris High), and 2) his first dojo is here.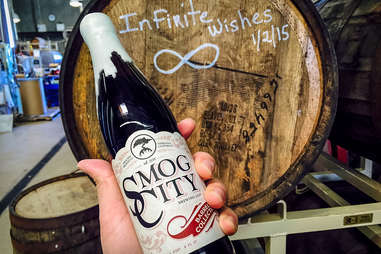 Torrance has one of the US's best craft beer scenes
Really: Monkish, Smog City, The Dudes', Absolution, and Strand Brewing are all based there, and King Harbor and Phantom Carriage are nearby neighbors.
We have the best hidden beach in LA
It's called Rat Beach, borders both Palos Verdes and Redondo Beach, and it's semi-private thanks to 1) a huge hill behind it and 2) the fact that there aren't any roads to it -- you've gotta walk either from Torrance Beach or the Palos Verdes Beach and Athletic Club.

What do Brenda Walsh and Buffy the Vampire Slayer have in common?
They both went to Torrance High. You're gonna want to sit down for this: West Beverly and Sunnydale are the SAME SCHOOL -- Torrance High, which also starred in She's All That and Fast Times at Ridgemont High.
We don't go to Hooters. We go to Texas Loosey's.
Yaaaaay cowgirls!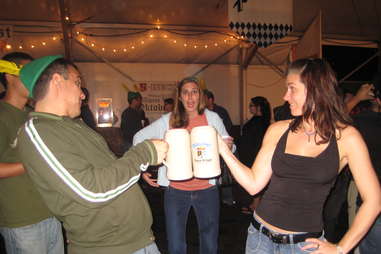 We've got the biggest Oktoberfest in all of LA
It's at Alpine Village, and if you've never been... you don't really live in Torrance.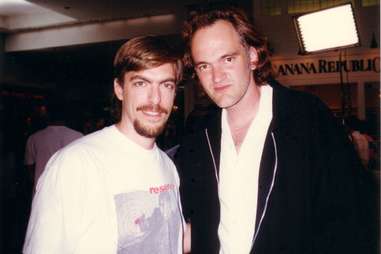 Quentin Tarantino once called Torrance home
So did Snoop Dogg, though whether they ever hung out together is subject to debate.

Our mall is older and bigger than your mall
Del Amo Mall predates the Mall of America, and, at two MILLION square feet, was the biggest mall in America for many years.
If you're not having a burger at Snax... you're having a burger at Steve's
Or both. Probably both.

Someone you know took at least one semester at El Camino College
Aka one of the top-rated community colleges in all of America. Boosh.
Our flea market > your flea market
Think you're ACTUALLY gonna get a deal at the Rose Bowl? Nope. But the Roadium, the Alpine Village Open Market, and The Torrance Antique Street Faire? Yuuuup.

Our pitch and putt > your pitch and putt
Since it's tucked away (and, lets be honest, because it's in Torrance), Sea-Aire Golf Course gets used far less than a lot of the other public courses, which means shorter wait times and super-well maintained holes.
You never, ever drive through Sleepy Hollow Christmas Lights (aka Candy Cane Lane)
Visitors flock to these ultra-decorated streets, but if you're from here you know it's infinity times faster to walk through the neighborhood than it is to drive. Pro-tip: it's walking distance from the afore-mentioned golf course... which has a large parking lot. You're welcome.

You have Torrance to thank for your delicious sliders
That's 'cause King Hawaiian's factory is here, along with two Torrance locations. (Mmmm, rainbow cake...)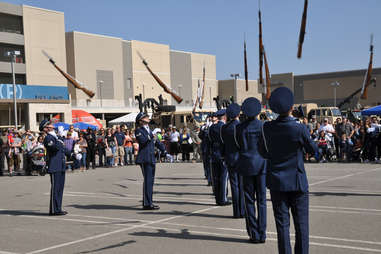 The Armed Forces Day Parade is actually a huge deal
Like, helicopters-and-airplanes-and-tanks big deal. Trust.
Sign up here for our daily LA email and be the first to get all the food/drink/fun Los Angeles has to offer.
Sean Christopher Johnson was born and lived in Torrance for 25 years and dedicates his time to playing drums in too many bands, working in post production, going to Tiki bars, and watching re-runs of The Munsters. He's on Twitter and Instagram at OtikRecords.