The 10 people in Silverlake who are kinda the worst
Forbes recently dubbed Silverlake "the best neighborhood in the United States". Forbes did NOT, however, dub Silverlake "the best neighborhood with the best people in the United States". Here're 10 that are kind of the worst...
1. The person who insists it's "Silver Lake" (not one word)
Everyone spells it as one word. Let it go.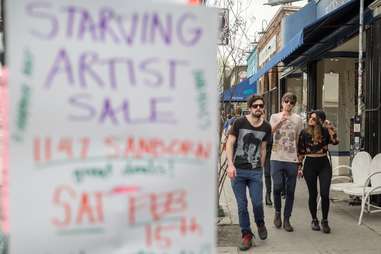 2. The guy who plays the tambourine in his band, and "liked records before it was cool to like records"
So... the 1930s?

3. That person with a really creepy tattoo
Yes, there is something kind of awesome about a naked midget holding BBQ tools while talking to an enormous hippo, it's just not something most people would want tattooed on the inside of their lip.
4. Everyone in the Trader Joe's parking lot. AND the overflow lot. AND AND AND the Gelson's across the street.
It gets "real" there, too.

5. Every person in front of you in line at Intelligentsia
Don't you have a tambourine to play, or something?
6. The waiter who insists on telling you how local every ingredient in your meal is
"This lettuce was planted under your table before you sat down."
7. The girl who may change your life forever because she reminds you of every character Zooey Deschanel has ever played and OMG she plays the ukulele!!
Calm down, dude. Her boyfriend was a linebacker at USC, and she won't tell you he exists 'til you buy her at least three drinks at Edendale.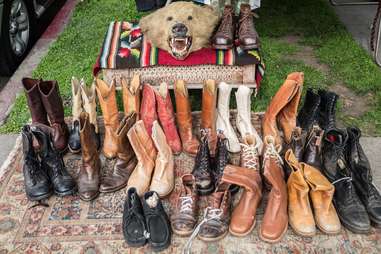 8. Every shop owner
Hey, look! It's vintage Nikes and vintage barware and vintage posters and vintage SHUT UP.

9. Dogs
They suck. And so does their poop, which is everywhere.
10. Anyone who complains about gentrification and insists, "this is not the REAL Silverlake"
When did you move here? 2003? It wasn't exactly the barrio then, either, dude. See you at The Red Lion tonight.
Jeff Miller is the Editor of Thrillist LA and has played The Satellite with his band multiple times, so, uh, yeah. You can yell at him at @thrillistla on Twitter or @jeffmillerla on Instagram.