It's Fourth of July weekend: you're sweaty, you're already completely checked out at work, and you're wondering what the hell you're going to do to fill up the next three days. Well, we've got you: here's a bunch of stuff you can do this weekend to make it the bestest Fourth of all time.
Watch a killer fireworks show
Sure you could shoot Roman candles at your friends in your front yard this Independence Day, but if you value your thumbs at all, you should instead hit up one of these eight sort-of-more-legit places in LA to see some professional pyrotechnics (and not endanger the lives of others). READ MORE...
Recommended Video
Wine Workouts Are Just What We Need in our Fitness Routines
Take a hike. A secret hike.
Sure, you've been to Runyon. And Topanga. But there are other hikes in LA -- ones with secret waterfalls, abandoned Nazi compounds, and horror movie-style abandoned mansions. Where? Well... READ MORE...
Hit a rooftop bar
If there's one thing that's better when you do it on a rooftop, it's EVERYTHING, which is why we rounded up the best ones LA has to offer for when you want to drink on one, or swim on one, or... drink on one this weekend. READ MORE...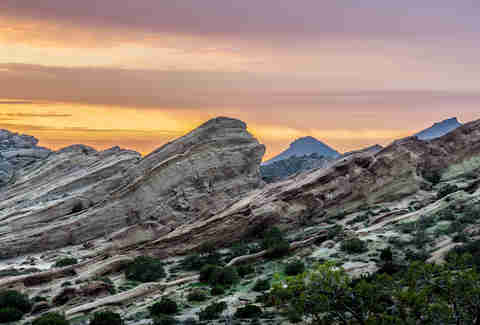 Take a nearby road trip
The good news is, unlike in the movies, you don't have to bring DJ Qualls on your 4th of July road trips. The better news is, you... don't have to bring DJ Qualls on your 4th of July road trips, which pretty much 100% should include these 10 badass options near LA. READ MORE...

Or... take a less-nearby road trip
Like, say, one of the West Coast's 16 most iconic ones. (You wanna see the tallest waterfall on THE CONTINENT, right??) READ MORE...
Cross something off your LA bucket list
The one and only thing every single Angeleno needs on their LA bucket list? Reading this, uh, LA bucket list, which lays out all 34 things you need to do in Los Angeles before you're sent to the big traffic jam in the sky. READ MORE...
Brunch. You're gonna need it after Saturday.
Hitting brunch in LA this Independence Day weekend? No-brainer. Where you're hitting brunch in LA this I-Day weekend? That's more of a some-brainer. Or at least, it is for everyone not reading this list of 11 new LA brunches you absolutely have to hit this Sunday. Bazinga. READ MORE...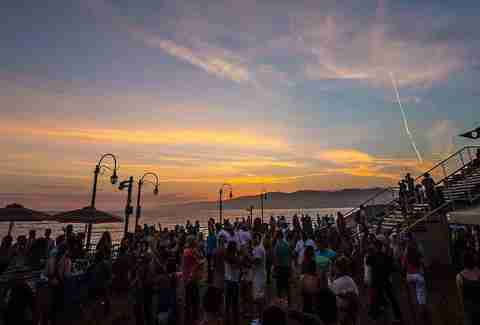 Al fresco your ass off
The only thing better than drinking in LA? Drinking outdoors in LA. And sure, you could do it at any number of awesome al fresco bar options, but you could also not do that, and instead boldly drink where most men didn't know they could drink before. Here are 11 places you can legally drink outdoors in LA that AREN'T bars. READ MORE...
Eat one of LA's 15 best burgers. Or, like, way more than one.
Sometimes, all you want is a great burger. And sometimes, all you want is a great under-the-radar burger. And still other, completely different times, all you want is one of the best new burgers. This is for those "still other, completely different times": 15 LA burgers that all dropped in the last six months. Burger crawl, anyone? READ MORE...
Get some legit BBQ
You want LA's best BBQ? You go to one of LA's best BBQ joints. You want LA's best brisket, though? You don't just go to one of LA's best BBQ joints. No, you go to Bludso's BBQ. Pulled pork? That's Bigmista's. Ribs? Robert Earl's. You see, if you're looking for a specific BBQ thing, you're gonna need a guide to specific BBQ places that absolutely crush whatever specific BBQ thing you're looking for. READ MORE...
Get someone to help you clean up after the party's over. Maybe even... a topless maid?
"Topless Maids $99." Whether you were in Burbank, or at the top of the hill, or just at some random intersection, you've seen the pink van with that and a phone number written on the side of it. But like, what does "Topless Maid" even mean? Is she just gonna clean my place with no top on? Is she just a stripper in a maid costume? Is she a stripper who's ALSO gonna clean my place with no top on? We decided to book one and find out. READ MORE...