Filet mignon jerky and Rebel Bingo
Los Angeles Freebie of the Week
Because the dudes behind super-sweet, LA-based, wood watch-making Garwood are our best friends forever, they're giving a free watch to... one of you guys. Wait, what? Guess we're just gonna have to enter like everyone else: tweet THIS and they'll help us pick one lucky watch-winner.
Thursday, February 6th: Join the jerky boys behind Three Jerks for the LA launch of their Filet Mignon Beef Jerky, happening tonight at SHOREBar at 10pm, along with jerky-infused cocktails and apps. You can also order it up here Continue Reading
Thursday, February 6th: The schmancy-ish Chinese resto Chi Lin's taking 50% off your entire food order ('til February 12th -- alcohol not included), including menu faves like eight-hour-lacquered Peking duck, black pepper/two-basil filet mignon, and pea leaf & water chestnut dumplings. Usher in the Year of the Horse the right way! See their whole menu here


Saturday, February 8th: Straight outta London, the folks from Rebel Bingo are bringing their spirited brand of kinda-sorta-not-really-bingo-but-more-like-a-night-of-debauchery to LA again, along with DJs, dancing, and general mayhem. Get more 411 here, and buy early admission tix here.
Sunday, February 9th: Corazon y Miel is popping-up today through Wednesday in Pasadena, where Chef Eduardo Ruiz will be serving up 3lb turkey leg sandwiches (?!?) and family-style plates of roasted pork shoulder and grilled branzino. Make a rez by calling 323.560.1776, or visit the website.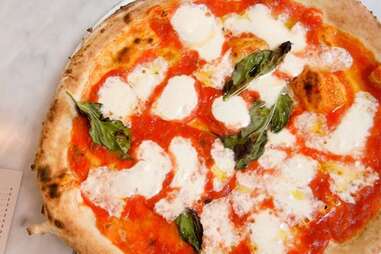 Sunday, February 9th: It's National Pizza Day! Commemorate at award-winning za-erie Michael's, which'll be offering a buy-one-pizza-get-one-free promo at all three of their locations. Try the rotolino prosciutto e formaggio (aka ham, Fontina cheese, and 'shrooms) or the salsiccia e rapini (aka smoked, house-made mozzarella, sausage, and rapini). See allllllll the pies here