Los Angeles Because you want to branch out and play a bar game other than in addition to Erotic Photo Hunt this weekend, here're five of the newest bars with awesome gaming options, including an actual ARCADE BAR that's opening tomorrow Downtown.
EightyTwo: Dip into your couch cushion fund and head Downtown to shiny-new EightyTwo, where a rotating collection of your favorite retro arcade and pinball games awaits: Centipede, Donkey Kong, Paperboy, Dig Dug, TRON: Legacy, and lots more. A weekly pinball league and arcade game competitions are in the works, plus they've already got an outdoor patio and game-themed booze, like the caffeine-tastic "Power Up" (rum, cold-brewed Lamill coffee, vanilla bean, and whipped cream). Continue Reading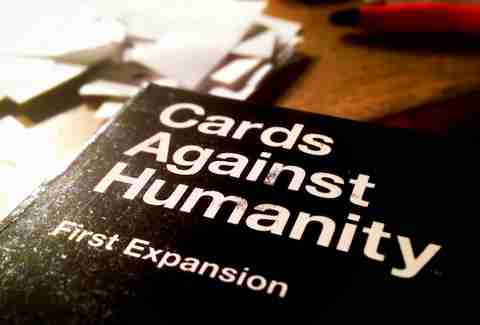 Wolf & Crane: Little Tokyo's Wolf & Crane just started a new Cards Against Humanity game night where you can snarky-slash-raunchy match wits and win up to $50 in bar money, plus there's an opportunity to add a custom card to the deck (oh, and bonus: there are free drinks and prizes after every round).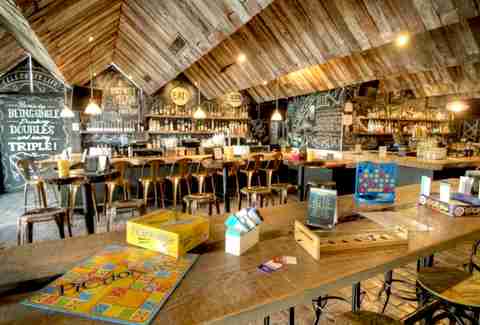 The Phoenix: Much like Gandalf, this Beverly Hills bar has risen from the ashes, too. Celebrate its return with a round of Jenga, Connect Four, "Pub Trivia" out on the open-air patio, shuffleboard, or darts.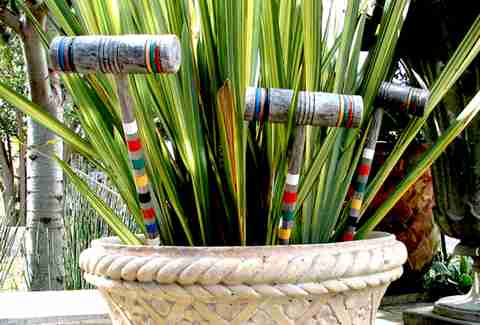 Pearl's Liquor Bar: One of Sunset Strip's newer additions, Pearl's Liquor Bar is the perfect place for a game of ironic croquet -- which you can play in its outdoor rooftop garden. (Polo shirt optional, thankfully).
The Must: Sunday nights = game night at The Must. This wine bar recently reopened Downtown, and they're throwing down the game gauntlet with an impressive collection including Monopoly, Bananagrams, UNO, Candy Land, and Connect Four. Bring in this ad, and you'll get a free Busch or house wine (see, you're a winner no matter what).