'Silicon Valley's T.J. Miller Tries to Guess What 10 Real Startups Do
Judgemental Films/Altschuler Krinsky Works/Alec Berg Inc./3 Arts Entertainment/HBO Entertainment
You know him as Silicon Valley's Erlich Bachman. We know him as one of the funniest MFers out there (and also Fred from Big Hero 6 and Weasel from the upcoming Deadpool movie). Everyone else knows him as T.J. Miller, a comedian who has blown the capital-F up in the last few years, going from "Brian the Concierge" in Get Him to the Greek to that dude who is literally your favorite part of every show/movie, but especially Bachman on HBO's Silicon Valley -- the raunchy but lovable bong-ripping entrepreneur responsible for incubating Pied Piper in his house.
Despite his character's deep knowledge of the Bay Area's tech corridor ("Your muffins smell like shit, so do your ideas"), real-life T.J. Miller actually knows very little about real-life Silicon Valley. Like, very, VERY little. We know because we hung out with him recently, gave him a list of actually real startups, and asked him what he thinks they do. Then we made fake logos to match all of his guesses. Enjoy. (Because we know we did.)
T.J.'s guess: "Oh, that's a fucking forum. Just, straight-up, fucking."
Actually: A dating site where you live together for a week
T.J.'s guess: "That's a site that tells you the general migration patterns of whales. And it's not a very funny site. It's incredibly informative. It's for the maritime man in all of us."
Actually: A crowdsourced business growth site
T.J.'s guess: "That's the sister site to IDontEvenKnowHer.com."
Actually: A phone-battery sharing service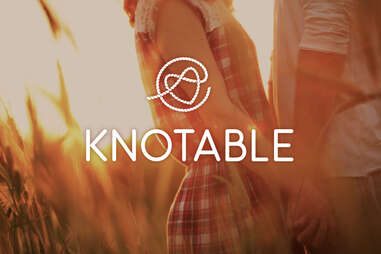 T.J.'s guess: "It's people who want to get married -- on Audible.com."
Actually: A note-taking-meets-IM app
T.J.'s guess: "That's for people who want to get divorced on Audible.com."
Actually: An early-stage fund for immigrant entrepreneurs
T.J.'s guess: "That's a fashion blog -- about different ways to carry a knife."
Actually: A career-finding site for students
T.J.'s guess: "That's for people who are financially in debt because of a boat they own -- they're unable to become solvent, because of the size of the yacht that they've got."
Actually: A boat rental site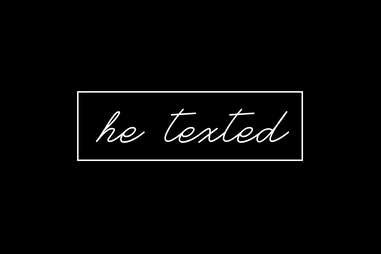 T.J.'s guess: "That's for girls who want to let their friends know that the next day after sex, the one-night stand texted."
Actually: A relationship advice site
T.J.'s guess: "A place to lay your eggs in, online, and then a chicken coop crowd-aggregated chat forum."
Actually: Uber, but for storage and parking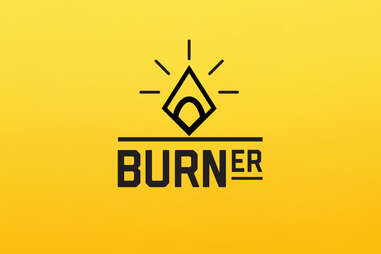 T.J.'s guess: "That's my website. It's a hybrid site of all the insults for when I totally burn people. It's a marijuana enthusiasm site, and it's also the sister site to IDon'tEvenKnowHer.com. Oh -- it's also all the various places and phone numbers of the burner phones I've collected over the years."
Actually: Whoa, he was almost right. A place to create burner phone numbers.
Sign up here for our daily LA email and be the first to get all the food/drink/fun Los Angeles has to offer.
T.J. Miller recently shot a series of very funny Funny Or Die videos for Slim Jim in which he plays a blue genie. Silicon Valley returns to HBO this spring. He's @teenagemillionaire on Instagram and @nottjmiller on Twitter.
Jeff Miller can honestly say hanging with T.J. Miller was as fun as he'd hoped. He's on Instagram at @jeffmillerla and Twitter at @ThrillistLA.