You Fourth of July-ed your ass off this past weekend, and you're gonna want to 11th of July your ass off this coming one, and 18th of July your ass off the one after that... and so on and so forth until summer is done. And we're here to help you do it all up and down the Goldenest State with a round-up of the best near-LA day trips, not-too-far weekend getaways, and iconic West Coast road trips.
Do one (all??) of the West Coast's 16 most iconic road trips
You know what's crazy? You can drive I-5 from the northernmost point of Washington down to the southernmost point of California in 21 hours. That means in less than a day, you could get to anywhere on the entire West Coast... except Alaska (WAY TO GO ALASKA). The question, though, is where should you get to? Well, consider these 16 places our answer. READ MORE...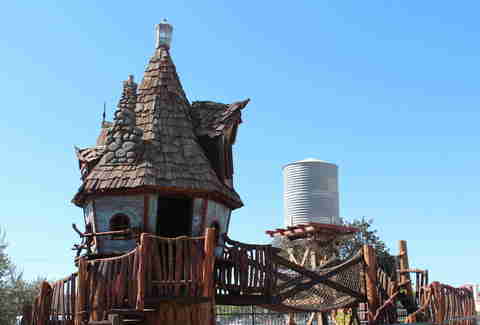 Go on a super-secret wine country adventure (tree houses are involved)
Turns out, the Kettleman City In-N-Out isn't the only awesome thing between SF and LA. There's a Kettleman City Jack in the Box, too!!!! Oh, and also: Paso Robles, a sort of Napa Lite with 200+ wineries, a hotel with a S'mores Butler (?!?!?), and the only brewery in California that'll let you play "human beer pong." Here are 11 Paso secrets that'll make you wanna go to there. READ MORE...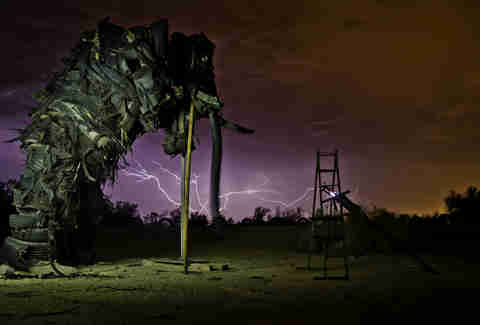 Under-the-radar road trip? Under-the-radar road trip.
Because the last time you looked at a SoCal map you were all like, "Ugh, I've been everywhere you can go on a day trip. Also, why do I still own maps??" here are eight odd, off-the-wall, but still-totally-drivable day trips you haven't taken, but totally should. READ MORE...
Party your ass off in Palm Springs
From s'mores milkshakes and GINORMOUS beer pong that you play with a beach ball and red trash cans, to an epic place to stay over and Japanese steak you can only access via boat, here are the 21 things you have to do to pull off the best Springs trip ever taken. READ MORE...
Three words: beach road trip
Sick of hitting every LA beach over and over and over and over and over and over and over again? Thought so: here are nine not-LA beaches that are 1) all great day trips, and 2) anywhere from 45 minutes to 3.5 hours away. READ MORE...
Take the most hardcore road trip you've ever taken in your entire life
From sea cave kayaking to mountain biking an old rail line. READ MORE...
Take a one-hour boat trip to paradise
"Catalina Island is super boring," said no one ever who's actually been there. Take it from someone who's spent at least part of every summer there since he was 2 years old: if you like super-high-speed boat rides, zip line adventures, food frenzies, and all-night bar crawls, you'll like Catalina. READ MORE...
Do a weekend-long bar crawl through Santa Barbara's best drinkeries
Because friends don't let friends suck at drinking in Santa Barbara, we rounded up the absolute best places to get your booze on in/near SB (a bunch of which we guarantee you don't even know exist), from a secret strip mall cocktail den to a craft brewery located inside a storage unit BEHIND THE GOLETA CHP. READ MORE...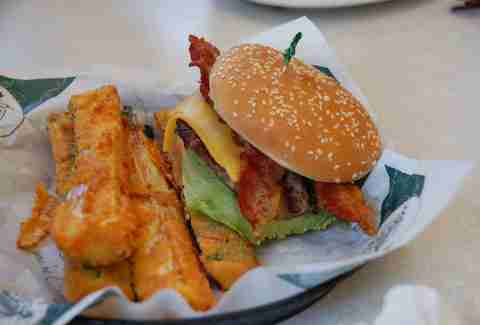 Hit the burger mother lode on your way to Vegas
Don't ask us why or how this came to be, but just off of two specific exits on the 15 between LA and Las Vegas (Main St and Bear Valley Rd), there exists an incredible cluster of uncommon burger joints that probably don't share the same ZIP code anywhere else on the planet, allowing you to hit the mother lode of fast-food burgers all at once. READ MORE...
Stay in one of the coolest hotels in California
Finding cool places to road trip to in California? Super easy (just see all the above!). Finding cool places to stay when you find cool places to road trip to in California? Totally less super easy, which's why we put together this list of nine legitimately great boutique hotels in total-duh road trip destinations across the state. Vaya con dios! READ MORE...
Jeff Miller is the senior city editor of Thrillist Los Angeles and is in the car RIGHT NOW. Follow him on Instagram at @jeffmillerla or on Twitter at @ThrillistLA.