Scientist nerds will pedantically tell you that summer officially ends in about a week, but deep down you/your allergies know that simply isn't true. It only really ends when you've done these 10 things...
Bring your flotation devices because this quarry is deep, and you're going to want to drift along for a few hours. Usually Southside has a DJ playing, there is often food for sale, and there's even talk of a giant waterslide coming this season, as if you needed one more reason to go.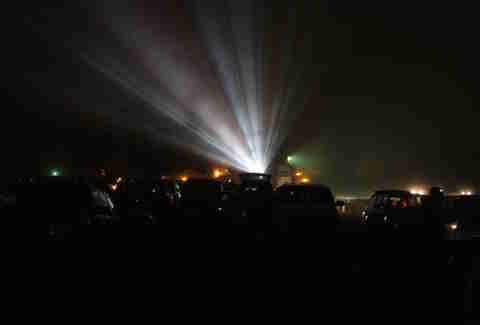 Certainly worth the drive from Louisville, the Georgetown Drive-In is one of the few fully operational drive-in movie theaters left in America. $10 gets you in for a double feature, which is quite the deal. You can bring lawn chairs and blankets, sit in your car, or put a blow-up mattress in the bed of your truck. Make sure to visit the concession stand for some of the best deep-fried goodness Southern Indiana has to offer.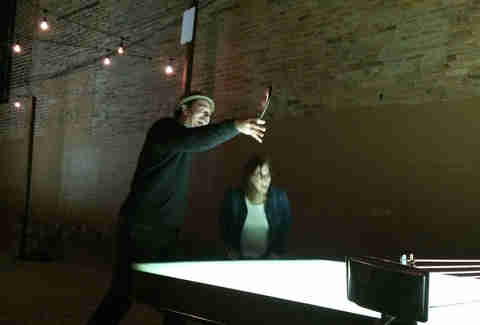 Play night ping-pong at Garage Bar
Garage Bar is perfectly located to be the queen of Louisville's summer nightlife -- hardly an August evening goes by without a crowd gathering to lounge on the AstroTurf seating, admire each other's animal companions, and play ping-pong on light-up tables. There's nothing like a fresh basil gimlet and a slice of wood-fired oven-cooked pizza to fuel the rest of your summer revelries.
 
It's August and you haven't been to Dairy Kastle yet? Shame on you, if you make it to the end of the season without partaking, you'll have to turn in your Official Louisvillian card. The seasonally open stand offers many culinary delights -- the Fat Elvis milkshake and the taco-in-a-bag, for instance -- but none so universally beloved as the orange cow: orange sherbet and Sprite, simple and perfect.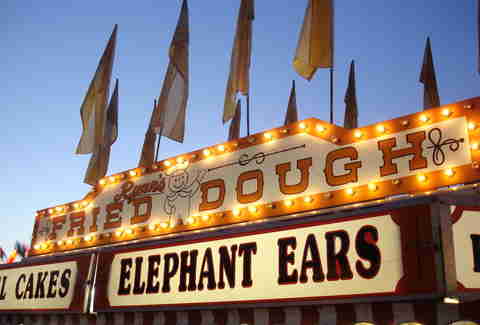 Eat something that God did not intend to be deep-fried from the Kentucky State Fair
In 2014 the talk of the town was the deep-fried deconstructed Hot Brown at the Kentucky State Fair -- it was basically just skewered fried turkey, tomato, and cheese, but you know, YOLO.  Note: the deep-fried Derby Pie at the Kentucky State Fair is totally worth the calories and the price tag -- hey, you'll need some fuel as you walk around and examine all the livestock.
Nothing says summertime like the sense-scape of an amusement park: the smell of sunscreen, the shrieks of children on the merry-go-round, the refreshing tang of a lemon shakeup. Kentucky Kingdom and Hurricane Bay are open select days through September -- check out when here. 
Take yourself out to the ballgame for some super nachos & a footlong
Louisville is a basketball town, but we can't ignore our Louisville Bats -- the team, not the Sluggers. Often during the summer, Friday night Bats games at Slugger Field are followed by fireworks -- and no baseball game is complete without a heaping helping of SUPER nachos and a footlong hot dog.
Get your groove on to live music outside
The last two Waterfront Wednesdays of summer 2015 are August 26 and September 30 -- thousands of Louisvillians gather in Waterfront Park to enjoy live music, food vendors, and the epic view of the Big Four Walking Bridge and the Ohio River. There are myriad other ways to enjoy live music outside this summer in Louisville -- Rye's Back Porch Sessions, shows at Iroquois Amphitheater, and shows at the Jeffersonville RiverStage, to name a few.
Get lost in Cherokee Park (or Iroquois Park, or the Parklands of Floyds Fork, or...)
No, getting lost taking a shortcut through the park doesn't count. Actually spending a weekend exploring the parks, forests, meadows, walking/biking trails, and more should definitely be on your end-of-summer to-do list. Yes, there's no air conditioning -- but there's adventure, and that's better than air conditioning.
Many Louisvillians have middle school memories of roaming Bardstown Road and Baxter Avenue on summer evenings, feeling secretly envious of the cool 20-somethings going in and out of the bars on Irish Hill or ducking into the Back Door for a drink. Just think -- you could BE one of those cool 20-somethings now! Why fit this in before the end of the summer? Because once it gets cold, it's a lot less fun to run from bar to bar.
Sign up here for our daily Louisville email and be the first to get all the food/drink/fun in town.