When people think of excellent vacation destinations, they tend to think of a strands of white beaches, tomato-colored tourists, and shops that sell stuffed baby gators and sharks in jars -- and not Louisville. This is a mistake. The 'Ville is a super-underrated place to visit, and here are seven great reasons why...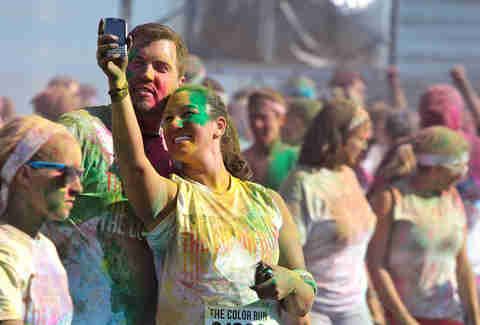 We're relaxing
Take a stroll through Old Louisville. Meander through Joe Ley Antiques. See historic graves (Colonel Sanders, holla!) and peacocks at Cave Hill Cemetery. Take a quiet paddle at the Parklands of Floyds Fork. Float through an afternoon at the Southside Quarry. Stroll through the Outlet Shoppes of the Bluegrass. Let your stress and frenzy melt away.
 
We're cheap
Louisville's low cost of living has gained national attention, and yeah, you're not living here, but that low cost of living definitely translates to a cheaper trip. Sure, we have our expensive hangouts (we'll shell out $15 for a good pour of bourbon any day of the week), but it's really easy to do Louisville on a budget, from super-strong, incredibly inexpensive drinks at The Back Door to all-you-can-eat restos.
We love to eat
Louisville is a foodie town for many reasons -- the UPS hub provides quick access to fresh ingredients from around the world, the culinary program at Sullivan churns out lots of talent, and the community is really engaged in trying new restaurants. We've got food trucks. We've got incredibly great coffee. We've got innovative fine dining and low-key bar food. Seriously, better bring your fat pants.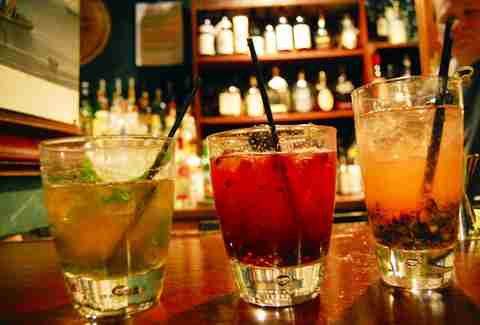 We love to drink
The bars here are open until 4am and obviously, bourbon is a huge deal. But we've also got moonshine (Rabbit Hole Distilling makes an incredible white pepper moonshine), brandy and absinthe (Copper & Kings gives a wicked distillery tour), pecan liqueur (Rivulet mixes well with bourbon but trust us... put it over ice cream), and so much great beer we can't name all of it, though Against the Grain and Goodwood/BBC come immediately to mind.
We're really into music
Time magazine recently named Louisville as one of America's best music scenes, and for good reason. We host an abundance of music festivals (Forecastle, Poorcastle, Outskirts, Abbey Road on the River, Louder Than Life) and have an abundance of live music venues (Headliners Music Hall, Mercury Ballroom, the Yum! Center, Haymarket Whiskey Bar, and Zanzabar, to name a few) plus a super-popular Waterfront Wednesday concert series. 
 
We're not a tourist trap... yet
Tourism in Kentucky generated almost $13.1 billion in economic impact last year. Louisville's already on a ton of "best of" lists, and pretty soon the whole world is going to catch on. Better get here so you can say you visited Louisville before everyone visited Louisville.
Sign up here for our daily Louisville email and be the first to get all the food/drink/fun in town.