Some things are obvious: water is wet, the sky is blue, and this side of the river is better than the foreign territory otherwise known as Southern Indiana. That said of course, although the grass may not be greener, there are actually a few amazing things that are worth fording the mighty Ohio for...
Recommended Video
Thrillist's Best (and the Rest): What's the Perfect Fast Food Meal?
New Albany, IN
Slapped on Main St in Downtown New Albany, The Exchange is housed in a 140-year-old building where 20ft ceilings and loads of exposed brick complement the gastropub-style fare turned out by Chef Robert Temple and his team.  The Fish + Chips and the Shrimp Mac & Cheese are obvious go-tos and its cocktail menu features a wide variety of spirits, in addition to plenty of bourbon, a nod to its neighbor to the South.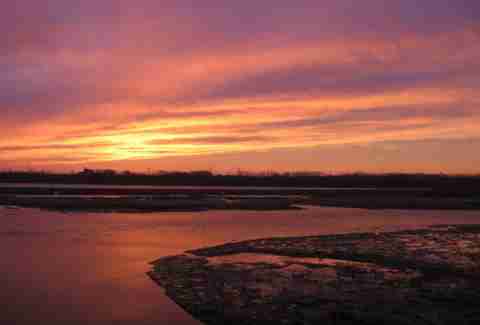 Clarksville, IN
Satisfy your inner-Ross Geller with a trip to the Falls of the Ohio State Park, where 390-million-year-old fossil beds await. And if you're more of a Joey, then the gorgeous views, hiking, fishing, and bird watching should do just fine.
New Albany, IN
Sure, Feast recently opened its second outpost on the Louisville side of Kentuckiana, but nothing beats the original, and the BBQ magic crafted by Chef Ryan Rogers and his team was born in New Albany. The flagship Feast is decidedly smaller than its big city counterpart, with exposed brick, strung lights, and a line worth waiting in. For those new to the joint, the loaded tater tots are an ideal introduction.
The Big Four Bridge itself
Jeffersonville, IN
As hard as it is to admit, the Indiana side of the Big Four Bridge is decidedly more happening than the Louisville end, with good eats & cold beer in easy walking distance. Big Four Burgers is a must, and make sure to grab a cone of your favorite frozen yogurt from Pearl Street Eats for the scenic stroll back to The 'Ville.
New Albany, IN
Bread and Breakfast was born in Southern Indiana as a popular roadside food stand, where Hoosiers would flock to at every opportunity to nourish themselves with the homemade and locally sourced goodness baked with love by owner and chef Laura Buckingham.  When demand finally caught up with her, she decided it was time to put down roots and opened her New Albany restaurant for breakfast, lunch, and everything in between in late 2013. Its paninis, omelets, and an ever-rotating list of made-from-scratch bread are straight-up amazing.
Paoli, IN
It's kinda hard to believe full ski trails, tubbing routes, and snowboarding classes are a mere 45-minute drive from Louisville's city center.  You'll be hard pressed to find a ski-loving Kentuckian who doesn't have fond memories of gliding down the peaks of Paoli, which opens to great fanfare every December.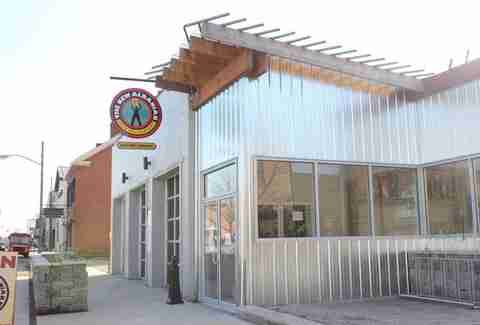 New Albany, IN
Whether you are posting up at the bar at the Bank Street Brewhouse or scarfing a slice at its Pizzeria and Public House, you'll know you won't be drinking a bad brew when you're visiting a New Albanian establishment. NA has been making a name for its tasty suds since '02 and has long been a premiere attraction on the other side of the Ohio. Whether it's an IPA, like its Hoptimus brew, or its crimson and cream ale (dubbed Hoosier Daddy), this alone is worth the trip.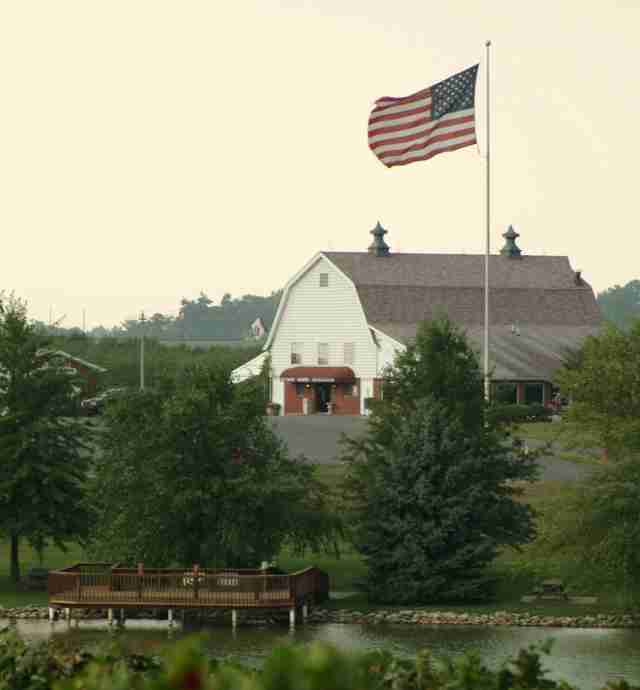 Starlight, IN
Where do you go to pick pumpkins in October? Huber's. End of story.
Elizabeth, IN
When Louisvillians grow tired of playing the ponies but still want to dance with Lady Luck, they grab a late-night cab and head across the bridge to Horseshoe Casino, where the tables never close and they are always ready to take your bets.
New Albany, IN
Harvest Homecoming has been giving Louisvillians another excuse to eat fried dough since 1968. Held every October (10/3-10/11 this year), Downtown New Albany is infiltrated by food vendors, carnival rides, and scarily large pumpkins.
Sign up here for our daily Louisville email and be the first to get all the food/drink/fun in town.