The 18 things Louisville does better than anywhere else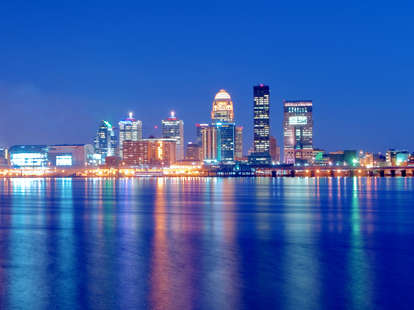 Sure, Louisville might only be the 16th largest city in the union, and we're probably not going to win any arena-naming awards, but there are a few things that this town does better than anywhere else. Here are just 18...

1. Small town feeling, big town swagger
Everyone here knows everyone else here. People talk about leaving, but never actually do, and if they manage to get out of town, it's just for a few years before they inevitably come home. Better make all your breakups amicable, because you'll run into your ex: at stoplights, at your favorite dive, at Kroger...

2. Music festivals
This past year, Outkast, Beck, and Jack White headlined Forecastle. Louisville's music festivals (Forecastle, Louder Than Life, Outskirts, etc.) may not be the biggest around, but they are the most attendee-friendly and easy to navigate.

3. Allergies
There are people here who go from late February to early November without having clear sinuses one time. Thank you, Ohio River Valley.
4. Bridge obsession
Louisville is one river away from Southern Indiana, and currently three drivable bridges span the Ohio: the Sherman Minton, the Kennedy, and the Second Street. Louisvillians LOVE to complain about bridges, and bridge traffic is a legitimate excuse for being an hour late to basically anything. Another bridge is in the works, and with it will come (gulp!) bridge tolls.

5. Zombie walks
The Louisville Zombie Walk is reported to be the oldest and largest gathering of its kind in the world. Every year, more and more revelers show up to stalk Bardstown Rd dressed as the undead. It's a treasured local tradition.
6. Fried chicken
Not from KFC, of course. True Louisvillians know to get the best fried chicken from local restaurants like The Monkey Wrench, Loop 22, Hammerheads, or the Cottage Inn. If you must have a fast-food version, many locals prefer Lee's.

7. Jane Austen
Louisville's Jane Austen Festival is one of the largest and most well attended in the world. At one point, the Jane Austen Festival in Louisville held the record for the largest gathering of regency-attired folks gathered in one place. Suck it, England.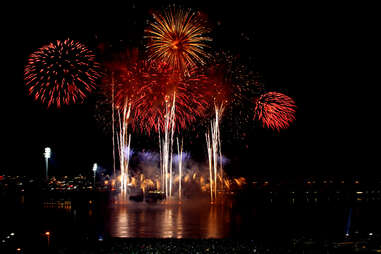 8. Fireworks
Thunder Over Louisville is North America's largest fireworks display, and Louisville goes nuts for it. It's one of the components of the Derby Festival that attracts locals and tourists in equal droves. Little-known fact: the traffic jam after Thunder lasts WAY longer than Thunder itself.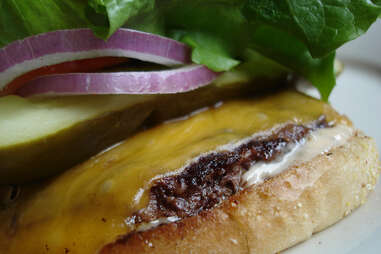 9. Cheeseburgers
The first cheeseburger (allegedly) was served by Louisville restaurant Kaelin's in 1934. Since then, Louisville restaurants have basically owned the cheeseburger: almost every restaurant has their own special, artisan version.
10. Bourbon
Duh. Literally 95% of the world's bourbon is made in Kentucky, and Louisville is obsessed with bourbon. There are bourbon clubs, distilleries, tours, events, bourbon-centric cocktail lists, entire menus, and cookbooks devoted to bourbon worship. It's practically our religion.

11. Dive bars
Louisville has a rich and diverse array of dive bars, from The Back Door (where favored patrons are immortalized in mural form) to Nach Bar (where all true Germantown hipsters hang out.) Our bars are open until 4am and people really take advantage of that. Can you blame them?
12. Horse racing
Obviously, the Kentucky Derby happens at Churchill Downs every year, and every year it gets bigger, brighter, more popular, and more exciting. Derby parties are a rite of passage, and school is often out for the Oaks the day before the Derby.
13. Steamboats
The Belle of Louisville is the oldest operating steamboat in the United States, and she just celebrated her 100th birthday!
14. Victorian homes
Louisville has the largest Victorian district in the world, and the third-largest historically preserved district in America. Walking through the streets of Old Louisville is like walking back in time: giant, often immaculately kept-up houses line the streets. Suck it again, England.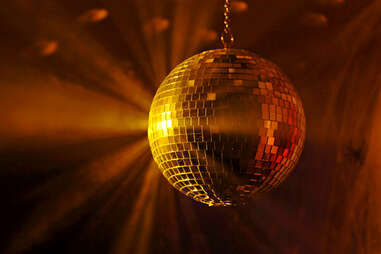 15. Disco balls
Louisville produces 90% of the world's supply of disco balls. If that doesn't make you want to party, I don't know what will.

16. Pronunciation
It's LOO-AH-VULL. GET IT RIGHT. If you call it "lou-ey-ville" we will know you're a tourist. Every time Louisville gets national attention, everyone cringes when the anchor or DJ butchers the city name.
17. Cool celebrities
Name a cooler female celebrity than Jennifer Lawrence. I dare you. Name a cooler boxer than Muhammad Ali, or a cooler journalist than Hunter S. Thompson. All three are from Louisville.
18. Weirdness
Statistically (and despite our high concentration of religious seminaries), Louisville is much more liberal than the rest of Kentucky. We fly our freak flag high and proud. There's a whole "keep Louisville weird" movement that encourages everyone to support small local businesses, and we're very proud of our growing, exciting, artistic, awesome town.
Sign up here for our daily Louisville email and be the first to get all the food/drink/fun in town.