It's all about the... Jacksons, baby? Okay, so maybe a 20 isn't the most impressive of bills, but impressing your Memphis date is still a must when you're trying to go out on a budget. Luckily for you, we've put together a solid list of 15 legitimately fun date ideas, and they're all under $20.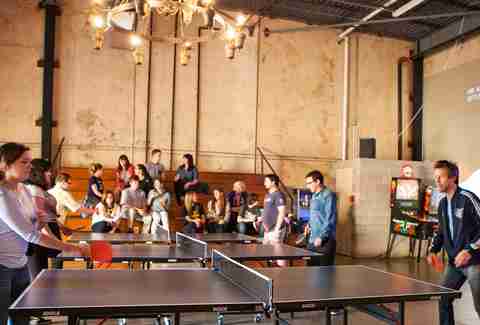 1. Quit playing games with their heart
Instead of playing games with your date's heart, play actual games at the Rec Room barcade in Binghampton. There's no cover charge, and playing the arcade games (think Ms Pac-Man, foosball, pinball, table tennis, etc.) is free so you can use your $20 at the full bar or for snacks at the onsite food truck. Or, if you want to play vintage video games on a huge screen, you can reserve one of the "living rooms" for $10 per hour on weekdays and still have enough left over for hot dogs and a beer.

2. Test kitchen Tuesdays
On Tuesday evenings at Greencork in Cooper-Young, the self-serve wine bar will let you and your date be the guinea pigs for new menu items. As long as you're buying drinks (you can try wine in 2, 4, and 6oz pours or choose from beer and cocktails at the bar) the food is complimentary.
3. Culture and dessert at the Brooks
Wednesdays at the Brooks Museum are pay-what-you-can, so the two of you can make a $5 donation and enjoy the permanent collection as well as rotating exhibits (recent ones have included Salvador Dali, Art of Video Games, and Andy Warhol). If you go during lunch you can use the leftover $15 for sharing an appetizer or desserts in the Brushmark Restaurant, where you can hang out on the patio overlooking Overton Park.

4. Find a festival
Many of the best festivals in Memphis are free or very inexpensive to attend. A few specific suggestions: Cooper-Young Festival in mid-September lets you hear local bands, see demos, and get samples for free so you can spend your $20 on Pronto Pups, beer, or arts and crafts for sale; several spring crawfish festivals are free to enter so you can split a $20 bucket o' mudbugs; art walks in the Broad Avenue, East Buntyn, Vollintine Evergreen, and South Main neighborhoods have free entry so your bills can go to food, drink, or art.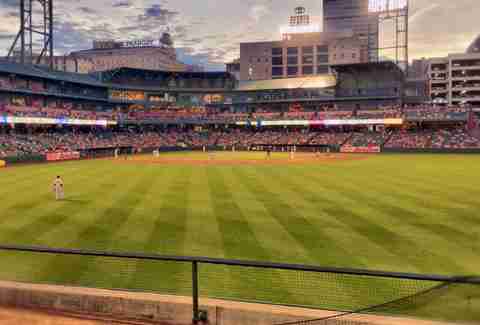 5. Friday baseball and beer
If you play your "cards" right (pun intended) you can enjoy a Memphis Redbirds Triple-A baseball game at AutoZone Park for under 20 buckaroos. Step one: buy your Bluff Seating tickets online in advance ($6 each). Step two: pack your blanket since you'll be sitting on the outfield grass. Step three: arrive two hours early for a couple of $2 domestic beers, live music, and fun at the Friday block parties. Step four: cheer on the home team and rejoice in your thriftiness.

6. Summer Drive-In adventure
There's no way you'll get into the regular movies with popcorn for under $20, but if you want to go old-school, you can see a double feature at the Malco Summer Drive-In. Tickets are $7.50 each. Arrive early, bring your lawn chairs, and keep your snacks from home on the DL -- you'll get to enjoy a sunset, two movies, and a snuggle with your sweetie with a few bucks left over.

7. Classic movies at the Orpheum
You might not be able to go to the gorgeous Orpheum Theatre for a Broadway show for under $20, but if you wait for the Summer Movies Series, not only are tickets just $7 each, but you'll get to choose between romantic classics like Casablanca, comedies like Princess Bride and Mean Girls, or the always-entertaining annual Rocky Horror showing (preceded by a costume contest of course). Afterwards, stroll down Beale Street for people-watching and split a $5 Big Ass Beer.
8. Sno cones and conversation
It's a Memphis rite of passage: waiting in line for Jerry's Sno Cones is something everyone should do at least once. And at just a few bucks for a supreme (that means filled with ice cream in addition to the shaved-ice "sno" part) you'll have enough to split one of the legendary cheeseburgers or fried pickles as well. You'll have plenty of time to get to know your date while you wait in line.

9. Pink Palace Museum and movies
If you go to the Pink Palace Mansion and Museum on Tuesday afternoons, you can enjoy the historical, natural, and offbeat exhibits for free and use your 20 to buy $9 tickets to a showing at the giant 3D theater. Ponder the mysteries of the universe with your counterpart over 3D movies about dinosaurs, space, and the ocean.
10. Farmers' market shopping trip
Take your honey to the Memphis Farmers Market one Saturday morning. It's totally free to enjoy the live music, cooking, and exercise demos, and peruse the produce, local meat, and other goods. Then use your $20 to buy coffee and brunch from one of several food trucks, or pick up some fresh veggies and protein to take home and cook dinner together.

11. A night at the theatre
Playhouse on the Square is a professional resident theatre company showing a solid rotation of musicals, comedies, and dramas. For each show, they offer one pay-what-you-can night on a Thursday (just be sure to get your tickets as soon as possible -- they tend to sell out). You and your cultured companion can enjoy a drama, comedy, or musical with a $10 donation each.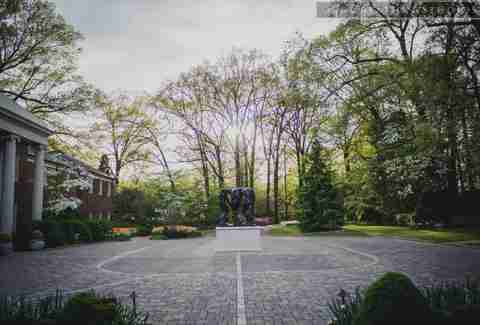 12. Stroll through the Dixon
For $7 per person, you can enjoy the Dixon Gallery and Gardens' permanent collections, rotating exhibits, and outdoor gardens any day of the week. Or, go on Saturday mornings when it's free to enjoy the galleries and gardens. Then head to nearby neighborhood bar RP Tracks for the legendary BBQ tofu nachos and a couple of beers or one of the infamous oddly named shooters.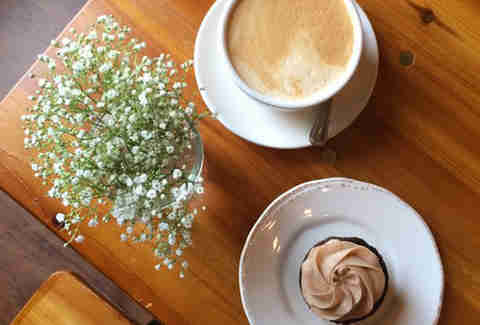 13. Spoil them with sweets
Muddy's Bake Shop is Memphis' world-famous bakery known for its pies, cookies, and cupcakes. There are two locations, but $20 at Muddy's Grind House in Midtown will get you and your date a coffee and a treat, plus an adorable patio on which to sit and enjoy yourselves. Make it an early, active date by going for the occasional free tai chi classes on Wednesdays, then hang out after for lattes.

14. Flights and bites at Hammer & Ale
Why pick just one local beer when you can sample all four Memphis breweries at once? Hammer & Ale in Cooper-Young offers a laid-back atmosphere, 24 beers on tap, and $6 flights of four tastings. You and your date can each have samples of Ghost River, High Cotton, Memphis Made, and Wiseacre beers with enough dough leftover to split a grilled pimento cheese sandwich ($8). Upgrade this date by going on the first Friday of each month, when nearby shops and galleries host free open houses for Cooper-Young Art Tour.
Sign up here for our daily Memphis email and be the first to get all the food/drink/fun in the Blues City.