10 Reasons to Get Excited About Thrillist Memphis
Most exciting news of 2015 (possibly ever?) alert! Thrillist Memphis is ready to welcome you. But wait, what exactly IS this "Thrillist," you ask? And why is this exciting? And do the Grizzlies have what it takes this year? Fear not, two of these three questions will be answered shortly.
1. Thrillist will be bringing you a tasty weekly helping of Memphis' best stuff to eat, drink, and do.
2. Said weekly helping is 100% free. However, if you sign up in the next two minutes the cost is... still free!
3. We're well aware that said best things to eat extend well beyond BBQ.
4. That said, we're also excited to thoroughly cover all of your amazing BBQ. We have been stockpiling napkins for months.
5. Tennessee now has TWO full-time Thrillist editions. Only Texas and California can say that, which is some big-time (if slightly obnoxious, though in different ways) company.
  
6. Enough with the state pride; we are prepared to take MANY unprovoked shots at Nashville. And we don't mean the TV show. Fine, possibly also the TV show.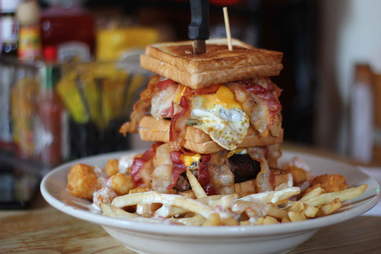 Sebastian Davis
7. No one around here is going to judge you for eating too much, because every Friday is Fat Kid Friday.
8. No one is going to judge you for partying too much, because with things like the International Blues Challenge, Beale Street Music Fest, Beale Street in general (seeing as said music fest oddly enough isn't on Beale), who could blame you?
9. There's going to be so much beer! Ghost River, Memphis Made, High Cotton, Wiseacre… that new brewery you don't know about yet that we'll tell you about. We love beer! You love beer. This will be fun.
10. In all seriousness, Memphis is a singular American city and Thrillist has wanted to be there permanently for a while now. It's crazy it has taken this long, but making up for lost time is going to be quite a ride. Get ready!
Sign up here for our daily Memphis email and be the first to get all the food/drink/fun in the Blues City.