Holly Whitfield/Thrillist
Holly Whitfield/Thrillist
Memphis is the greatest city in the world, but it's not like we need validation. Even so... it's nice to be recognized for your excellence by an impartial party. These 10 recent polls, studies, and surveys show off Bluff City's best assets.
We may not have a flashy TV show about our fictionalized music scene (looking at you Nashville), but when it comes to musical substance, Memphis wins. Musicians from around the world feel a connection to our city to the tune of more than 1,000 professionally recorded songs, more than any other city.
If you're traveling to watch some professional basketball, go to Memphis, see the Grizzlies grind out a win against a top team, enjoy the best in-game entertainment and concessions in the league, get better seats (our tickets are some of the most affordable), and then end your night.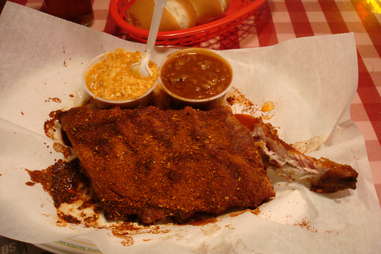 With more than 80 barbecue joints -- from the visitor-friendly behemoth Charlie Vergos' Rendezvous to smaller, family-run favorites -- our pulled pork, smoked ribs, slaw-covered sandwiches, dry rubs, variety of sauces, and ingenuity (ahem, BBQ pizza, nachos & spaghetti) make Memphis the most authentic, delicious, and creative barbecue city in America.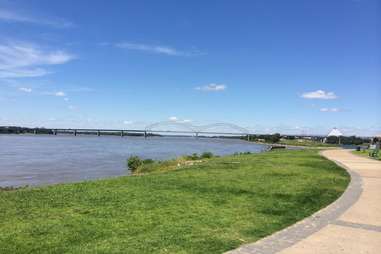 It keeps us hydrated in the summer, provides a clean, balanced base for some of the best beer in all the land, and makes us miss it when we have to drink water in other cities (no thank you). Thanks, aquifers!
Forget $3,000-a-month converted vegan warehouses, Memphis is the most affordable city to live in thanks in large part to our reasonable housing costs according to the financial experts at Kiplinger. Who wants to pay big-city prices for entertainment, housing, and services, when you can enjoy the big city without breaking the bank?
We've been a launch pad for rock 'n' roll, soul music, and especially the blues. Forbes says no other city has us beat, as legends like W.C. Handy, Rufus Thomas, Muddy Waters, Albert King, B.B. King, Memphis Minnie, and more all got their start on Beale St, and the legions they've influenced still play there seven nights a week.
The voters have spoken, and they're saying that Memphis has the most iconic street in America (Beale St) and the most iconic attraction in America (Graceland, of course).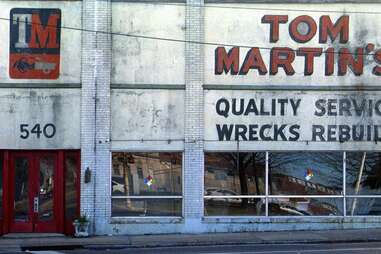 Who knew? Our car repair shops do a better job of fixing your car for the promised price (and not inventing fictional engine problems) than any other place in the country.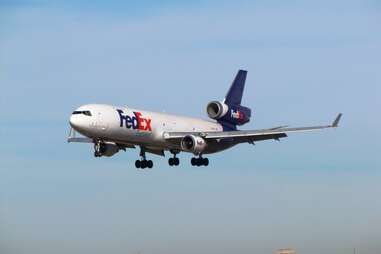 Thanks to FedEx's huge cargo airport (the busiest in the US), a handful of rail lines, and cargo and barge traffic on the Mighty Mississippi, pretty much anything you buy online will be efficiently routed through Memphis before it arrives on your doorstep.
So we had some problems with making cyclists feel welcome. No big deal, we'll just add 45 miles of bike lanes (a number that continues to grow), reconfigure one of our major thoroughfares to accommodate cycling, and begin work on a trail that will connect our 4,500-acre urban park to the Mississippi River and Arkansas. No big deal.
Sign up here for our daily Memphis email and be the first to get all the food/drink/fun in the Blues City.