Dude, you can't go to one of Miami's sweetest strip clubs every weekend, and even The Wizarding World of Harry Potter gets old, so you're probably gonna need an exciting new getaway. And while usually the words "Jacksonville" and "exciting" are only used in the same sentence by pulp mill-enthusiasts, we promise that after a weekend in Northeast Florida, it's actually possible to come home with better stories than the one about "that time I yacked all over Duval Street". Here're 10 reasons why Jax might not actually suck...
Recommended Video
This Couple Made a Funny Fake Car Commercial and Got $20k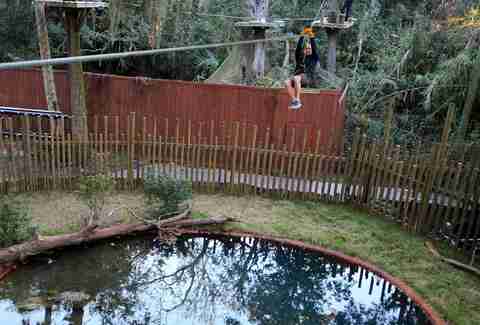 1. There's stuff there you just can't do in Miami
Seeing alligators on the side of I-75 or, ya know, in your pool is one thing. But zip-lining over a whole pit of them on a giant obstacle course? You'll do that at The St. Augustine Alligator Farm. Or you'll brew your own blueberry-infused, caramel honey stout without having to shell out thousands of dollars for equipment at the Engine 15 Brewing Company. Or see all that cool stuff you just did from the open cockpit of a WACO biplane with nothing between you and the ground but 3,000ft of oxygen.
2. They've got the most famous hole in golf
You think just because you can crush that 18-hole city course that banned Michael Jordan you've got golf game? The only way you can see how you stack up to the top 142 players in the world is to play the same course they all do each May at The Players Championship, where the island green on 17 has done more damage to pro golfers than errant text messages from porn stars.
3. It's home of the world's biggest outdoor cocktail party
You've probably heard one of these Gator fans you know wax on and on about how every year the streets are paved with SLIGHTLY tipsy college girls dressed in SLIGHTLY revealing Halloween costumes, and The Landings turns into a giant waterfront frat house. Well, unlike when they discuss the strength of their college football conference, they're not exaggerating.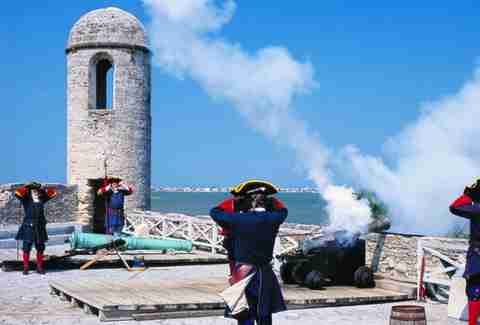 4. There's, like, actual history there
Sure, we all learned during the question segment of Double Dare that St. Augustine is the oldest city in the United States. But unlike some cities in Florida where "historic preservation" means "not letting someone build condos in front of your condo", St. Augustine has actually maintained much of the 400+ year-old wall that surrounds the city, the equally old fort that sits on the edge of downtown, and the 1900s buildings that make up the old city.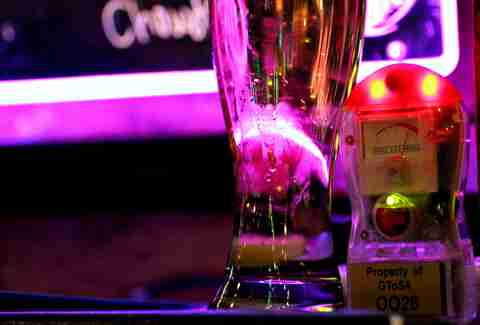 5. The bars are haunted. No, seriously. They're haunted.
You know those horror movies where girls go into the bathroom (even though you were screaming at them not to), then somehow can't open the door and end up on the wrong end of a meat cleaver? Well, take out the meat cleaver, and that happens EVEY SINGLE WEEKEND at a handful of bars in Downtown St. Augustine, where the ghosts of the hundreds of people buried under the old city roam the bars, acting like drunk frat guys by knocking over liquor bottles and locking girls in the ladies room. At least that's what the people leading this sweet tour/pub crawl promise.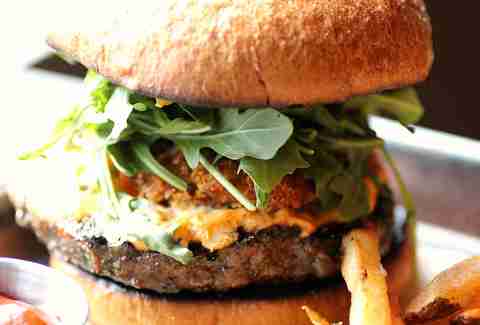 6. There's a food scene you can actually afford
Just because every chef who's ever graced the Bravo network seems to be opening a spot here, don't forget that a decade ago, your Miami culinary options were limited to $50-a-plate-eries and Pollo Tropical. Jax, however, has some innovative gems like Indochine downtown, The Blind Rabbit Whiskey Bar in Jax Beach, bb's in San Marco and The Good Food Company near Neptune Beach, where you won't pay the "I was on a reality show" surcharge you often do here.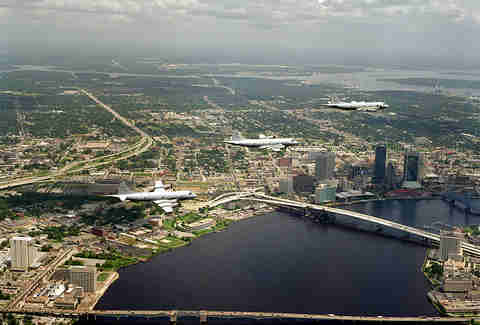 7. It's the biggest city in the contiguous US
That's cute, New York, how you claim to be the biggest city in America just because you've got some really tall buildings and they film The Maury Show nearby. But do you have 874.6 square miles of golf courses, waterways, marshlands, and beaches? No, because the only city with that much space is Jacksonville, where there're only 1,100 people, or roughly the population of a NYC subway car during rush hour, per square mile.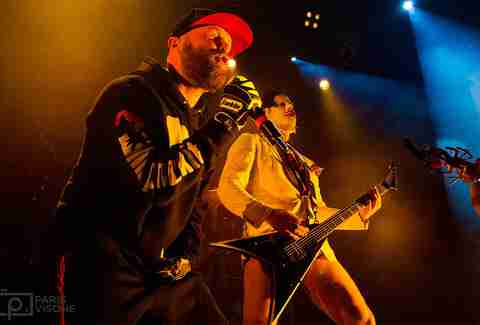 8. Limp Bizkit is from there
You know you've been in Miami too long when people ask you where you go to hear live music and your answer is "it depends which DJ is playing". Meanwhile, the city that gave the world Lynyrd Skynyrd has no shortage of places to catch the next great Southern rockers, including the Skynyrd-themed Freebird Live in Jax Beach. Rock not your thing? Ma$e – the guy who was putting dollar signs in his name before it was cool - is from Jax, too, but presumably left for New York because Jacksonville World was way too long an album title.
9. You can watch baseball outside, with cheap beer
Though we get to watch Minor League Baseball all season long in Little Havana, you're still stuck A) sitting inside, B) paying $7 a beer, and C) watching the Marlins. At the retro-homey Baseball Grounds of Jacksonville, you'll still be stuck watching pretty much those same guys dressed up as the Marlins AA affiliate, the Jacksonville Suns, but you can do it outside in their less-humid Summer weather, and, every Thursday, drink $1 suds until you forget you're a Marlins fan.
10. You'll actually go to a beach and relax
Be the envy of all your Miami friends, who went to the beach and got bombarded with blaring reggaeton, screaming 5yr-olds, and some girl yapping to her friends about the promoter she met last night who's gonna get her a job at LIV. Our neighbors in Northeast Florida seem to think beaches are for something crazy, like peace and quiet and listening to the waves crash into the shore. They've also got miles and miles of almost-undeveloped coastline, where the phrase "bottle service" only refers to what you bring in your cooler.