Miami's 8 best Labor Day parties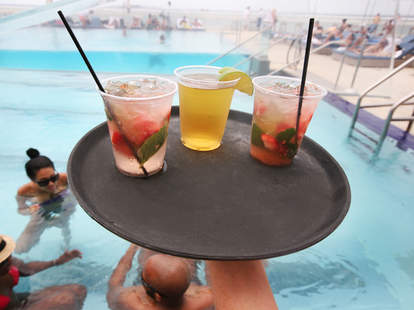 Miami Waking up at noon, hitting the beach, and then going to your quote/unquote job is hard work, which is why Labor Day is so important in Miami. We need a break from our brutal schedules full of strip clubs and pool parties to go to... more parties, like these eight that'll top your Labor Day list.
Friday, August 29th: Churchill's Pub celebrates 35 years of being "that place in Miami where you can go and actually watch live bands" -- and being one of Miami's best dive bars -- by hosting 60 bands on three stages starting Friday and going through Monday. There's no cover and they'll have plenty of pretty good food. Continue Reading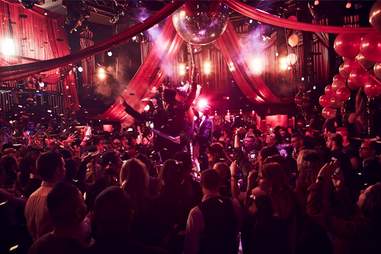 WALL
Saturday, August 30th: Bob Sinclar is bringing his Paris by Night party back to Wall, so in addition to chain smoking, complaining about everything, wearing a scarf, and these 20 things Parisians do, you should probably also buy advance tickets here.


BLT PRIME
Saturday, August 30th: Everyone will think you're a gourmet grill master on Labor Day, thanks to BLT Prime Chef Dustin Ward's class and tasting . He'll teach you how to make tuna tartare, grilled skirt steak with veggies, and panna cotta with grilled peaches -- just like they do at one of Miami's most underrated steakhouses. $50 lets you eat all of it, too.
Saturday, August 30th: It's time to  grab your inflatable Spongebob raft! Floatopia is back at South Pointe Park. And if you wanna post a pic of yourself and tag @MarriottStantonSobe on Instagram or @SoBeMarriott on Twitter, you'll get a free daiquiri with a… waitforit… FLOATER at the Marriott Stanton on 2nd St.
W FT. LAUDERDALE
Monday, September 1st: There'll be absolutely no cover at all to hit up the WET pool deck at the W Ft. Lauderdale for a Noelle Vazzano swimsuit fashion show, plus the usual Grey Goose and Bacardi poolside party with DJ Kevin Graham will be happening from noon-sunset.


UNCLE TOM'S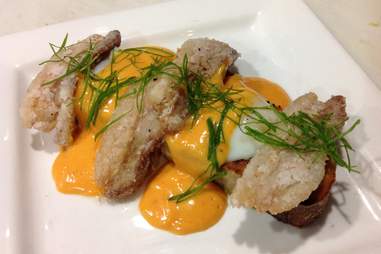 OTC
Monday, September 1st: Boozy Brunch shouldn't be limited to Sunday, like, ever, but especially not when you've got Monday off. So down $20 bottomless mimosas with some Korean chicken & waffles at OTC in Brickell from 11am-3pm.
MAYFAIR