We know dating in the 305 can be a disaster, so if you do actually find someone special -- or at least someone who's not just looking for help becoming a citizen -- then you better find something special to do with them. Lucky for you there's a ton of sweet stuff to do in Miami, from outdoor movies to underground dinners, and we've picked 16 of the very best...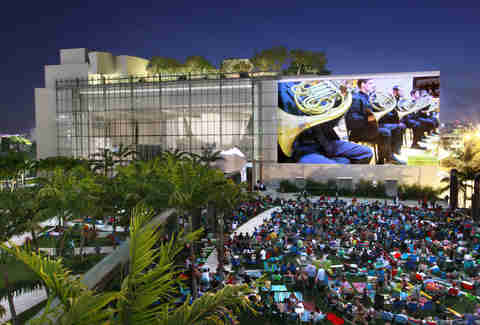 Miami Beach
Whether you're taking advantage of the SoundScape movies or WALLCAST Concerts on the 7,000sqft projection wall, bring some booze, a date, and a blanket for... err... well, this is Miami so let's just say it's not for keeping warm.
Wok this way
Various locations
Impress your date with some slicing, dicing, stir fry action. And even if it doesn't work out with your new flame, you'll come out a Wok Star.
North Miami
Rent a kayak and paddle out to one of Biscayne Bay's deserted islands with a picnic basket full of eats from nearby Blue Marlin Fish House Restaurant. Nothing beats fish dip, a surprise sighting of manatees, and a "delightful" afternoon on the sand.
Go on a vintage tour of Westchester
Westchester
Take a trip back in time and visit Bird Road's coolest vintage spots. Your itinerary includes Bird Bowl, Yesterday And Today Records, A&M Comics, and Miami Twice. When it comes to food, choose between El Rey de Las Fritas, Arbetter's Hot Dogs, and Frankie's Pizza.
Downtown
All that's old is new again, especially roller-skating. This newcomer channels your teenage years with a live DJ in a circular space around the Mildred and Claude Pepper Fountain at Bayfront Park once a month, and it features food trucks and beer. Follow them on Facebook or Instagram for upcoming dates.
Wynwood & Sunset Harbour
Nothing will impress your date more than learning something new. In this case, you will observe the tastes and aromas of brewed coffee. You'll walk out waxing poetic about slurping, biting, and mouthfeel -- que romantico.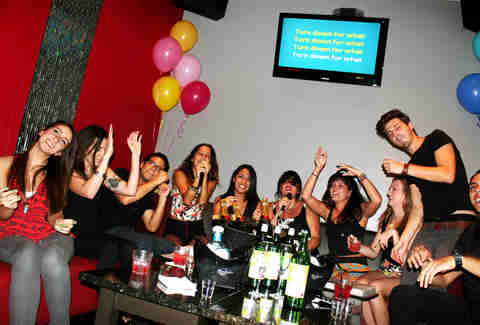 Miami Beach
Seven Seas is fun, but this spot offers the ultimate karaoke experience every single night of the week in private rooms that you can rent out for as little as $8 per person/per hour. We don't blame you if the room begins resembling a Champagne room after a few drinks. Reservations are highly recommended.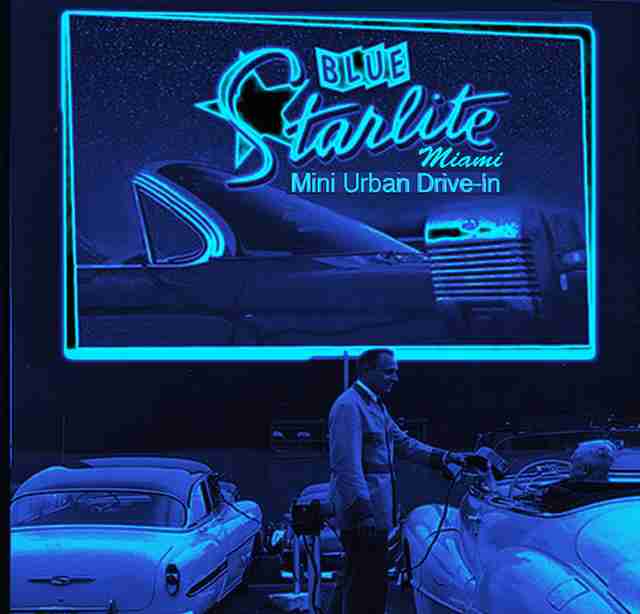 Coconut Grove
This isn't like other drive-ins. It's both "mini" and "urban," which means there're only 24 parking spots, the project is a vintage Ford, and they show classics like The Shining, The Princess Bride, and Ishtar. Okay, maybe not Ishtar.
Miami Shores
Show off how cultured you are by catching a show at MTC. Not only are its adaptations sexy and lively, it has also been around for 10 years. Plus, the cast is hot.
Rent a bike
Various locations
As in rent a Citi Bike and explore different parts of the city from a new perspective. You can even use one of the other suggestions on this list and make it a two-for-one score. Plus, if you're from Miami you probably really need to get out of your car.
Miami Beach
Night at the Museum meets Miami on the first Friday of the month. $10 gets you in and includes access to the museum, a DJ set, and cocktails. Talk about a cheap date.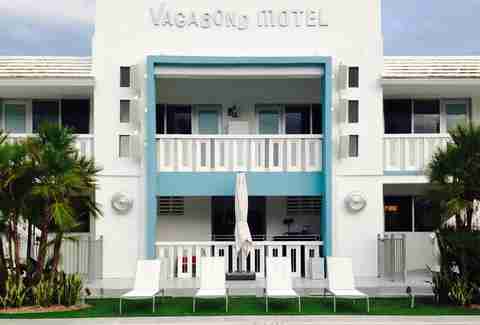 Go on a "staycation"
Various locations
There's a reason why so many snowbirds flock to Miami during the winter months, so take advantage of the weather and have your own mini-vacation at any of the city's hotels.
Set the mood
Miami Beach
Can't quite close the deal? Maybe the country's largest erotic art collection, the World Erotic Art Museum (WEAM), can set the mood with a little help from Kama Sutra, bondage, and tons of boob pics. Plus, it's open until midnight.

Various locations
You'll need to do a bit of advanced planning for this underground dining experience, but if you get in you'll be a foodie superhero. Sign up here and then wait. When there's a dinner you'll get an email with instructions. Acceptance works on a lottery system, and if accepted, you won't receive details about the location until the day of. Picky people -- don't apply.
Sign up here for our daily Miami email and be the first to get all the food/drink/fun in town.