ALL PHOTOS BY LUCIE FARIS
ALL PHOTOS BY LUCIE FARIS
Some people are saying that this should be Ultra's last year. And to them we say, ok... sure, it creates traffic nightmares, and it imprisons anyone who lives downtown in their condo. And yeah, it brings in thousands of the kind of people who you don't want visiting our fair city like listening to electronic music for 60 straight hours. But it also brings... well, these girls. So Miami, decide for yourself...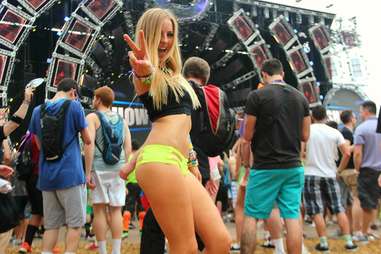 She presumably wants you to know there's No(r)way you're having as much fun as she is. Also, she likes flowers.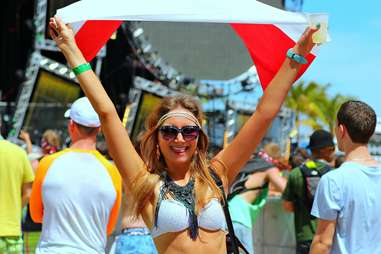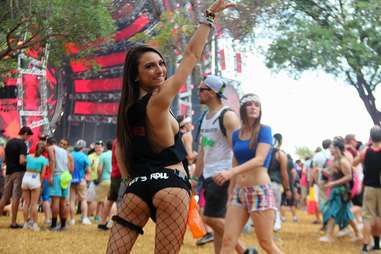 Hey people complaining about all the hassle caused by the festival, girls in tiny shorts that read "let's roll" are just one more reason Ultra rocks, so there.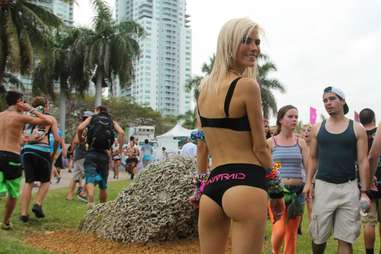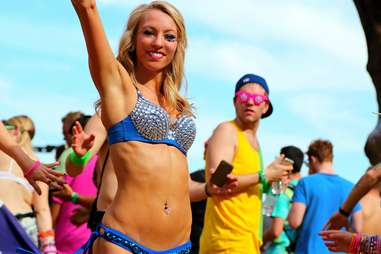 Sure, Tiesto, Deadmau5, MGMT, and David Guetta, all played this year, but we know who the real "stars" were...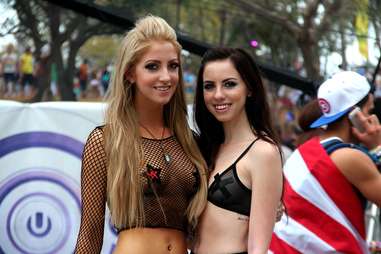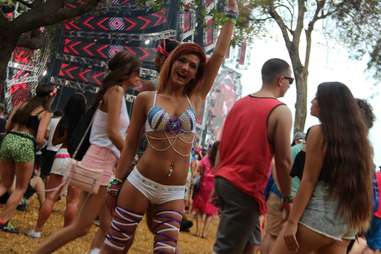 These girls are carrying a French flag, and you know what that means... no, seriously do you know what that means? And why are they wearing matching tutus/bikinis? And why would anyone ever want this to stop?!