Miami Sure, as soon as LeBron leaves, the Heat will draw less than the Ice Capades, but whoever said Miami was a bad sports town hasn't been here for the World Cup: when it comes to repping your country for fútbol, nobody does it harder than the 305, so we found the best bars/restaurants to be in when things kick off this weekend for 12 of the competing countries.
OTC: Free beer! 
Ok, it's not a country, but everyone's a fan of free beer, so come out to OTC for England vs. Italy this Saturday at 6pm. The first 30 people to say they're there with Thrillist get a free beer, and everyone else gets bottomless Narragansett for $20. They're running that $20 special all World Cup, plus rotating special menus for whichever country is playing. Continue Reading
Novecento: Argentina
When Argentinians gather to cheer on their team at this Brickell eatery, it's more like a block party than a sports bar, stacked with Argentinean dancers, televisions in every direction, and fans toting drums (yes, drums) to bang on when their country scores. Or, really, throughout the whole match.
If that's too packed: Juana M, Manolo


Boteco: Brazil
If anyone knows how to party, it's the Brazilians, and at Boteco, you'll stuff your face with picanha and down caipirinhas while listening to the game's commentary get drowned out by a never-ending samba band, vuvuzelas, and more Brazilians than you'll find in the actual stadiums. And, yes, that includes Brazilian girls and all that comes with them.
If that's too packed: Brasileiro, Beer 360
El Corral: Colombia
If the folks at ESPN Deportes are smart enough to know this is the place to be for Colombia's matches, then we're not gonna tell you any different. So in addition to Colombia's best burgers and $1.99 commemorative Budweisers, you can be part of their national broadcast and get your face painted with the Colombian flag.
Playwright: England
Miami's Brits have apparently become so Americanized that they can't tell the difference between England and Ireland either ("whatever, they all talk funny"), so they'll be packing this Washington Ave Irish pub for Guinness and English breakfast for all of England's games.
If that's too packed: Clevelander, Churchills


Le Bouchon du Grove: France
If Miamians just aren't quite rude enough for you, you can spend two hours surrounded by the French in this tiny café in the Grove wedged in next to Sandbar, where what they lack in TVs they more than make up for in wine selection, first-rate French cuisine, and chain smoking.
If that's too packed: Villa Azur
Fritz & Franz Bierhaus: Germany
Sure, it's not TECHNICALLY October, but Fritz & Franz  gives you an excuse to drink like it's Oktoberfest during the World Cup with $5, 14oz glasses of German beer including Warsteiner, Pilsner and Dark, while feasting over all the carb-tastic pretzels and schnitzel you want.
If that's too packed:  Abbey Brewing Co, TK's at Villa Mayfair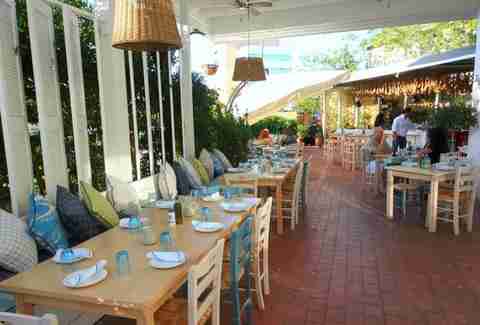 Kouzina: Greece
For the World Cup viewing experience that'll make you feel like you're actually in a team's country, hit up this Midtown Greek bistro where -- in honor of Greece's first World Cup appearance in like a billion years -- they're bringing in TVs and showing all their games in a spot that'll remind you of Mykonos. Minus the dudes in Speedos.


Segafredo: Italy
The folks who threw the biggest World Cup block party Lincoln Road's ever seen back in '06 are at it again, where all the Italian regulars will be knocking back $20 buckets of Peroni, competing to win Italia jerseys, and probably hitting on every single girl who walks by.
If that's too packed: La Locanda, Caffe DiMauro
Tapas y Tintos: Spain
Join every Cuban who swears his grandfather was from Spain -- and maybe a few Spaniards -- at this Española Way tapas joint on a street that actually LOOKS like Spain, and where they're serving $10 bocatas (Spanish sandwiches), $8 Caipirinhas, $25 Estrella Damm Beer Buckets, and half-off Sangria.
If that's too packed: Perfecto Gastrobar, Bulla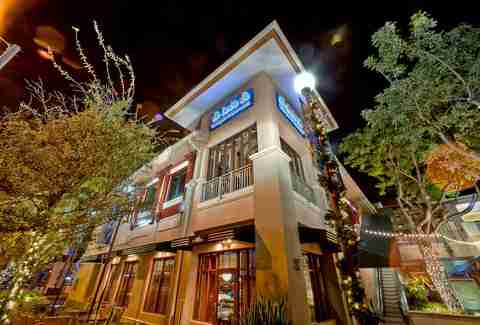 Fado Irish Pub: Uruguay
Inexplicably, this Brickell Irish pub has been attracting a sizable Uruguayan contingency for qualifiers and friendlies. Get to know them while you party in the courtyard at Mary Brickell Village July 4th-5th, take Fado's million dollar bracket challenge, and enjoy the special World Cup menu.