Making the 3hr trip up the Turnpike to hit Halloween Horror Nights doesn't actually sound that bad, until you come to the... um, horrifying realization that it would involve spending time in Orlando. Lucky for you, we've got the lowdown on the top haunted houses all over Dade, Broward, and PBC, all of which are wayyy less scary than what's waiting for you up the Turnpike.

DADE
House of Horror Amusement Park
Where it's at: Doral
Why it will give you nightmares: If Santa's Enchanted Forest were somehow left up, abandoned, and completely forgotten about for, like, 100 years, then A) that dollar pizza slice probably wouldn't be worth the discount, and B) it would end up looking something like the House of Horrors, where the ghosts of Midways-past come back to steal your soul in this haunted amusement park at the usually-scary-anyway Miami International Mall.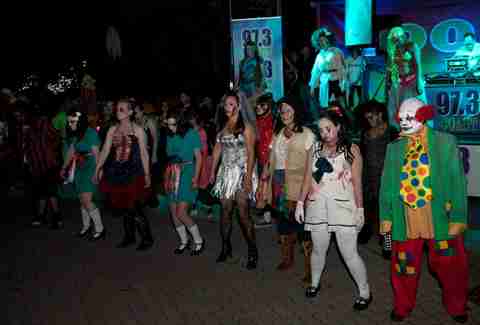 Dr. Wilde's Screamatorium
Where it's at: South Dade
Why it will give you nightmares: Apparently, the people at Zoo Miami didn't think that being within eating-distance of live tigers was scary enough, so they've got a haunted house with 7000sqft of horrifying scenes, plus classic (think Bela Lugosi) horror flicks playing in the background. And, hopefully, no tigers.
Halls of Terror
Where it's at: Kendall
Why it will give you nightmares: The fact that it's at a roller skating rink means you can bruise both your knees AND your ego when you run crying from their 27 rooms, each devoted to a different fear, like plane crashes, bugs, and church.

BROWARD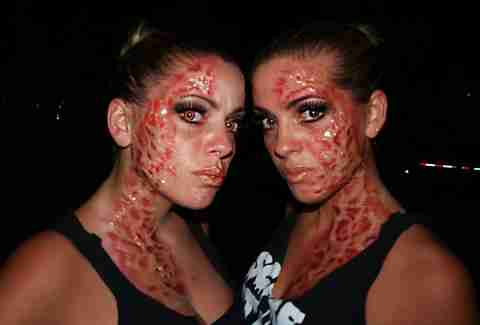 Festival of Souls
Where it's at: Ft. Lauderdale
Why it will give you nightmares: Running around in the pitch dark and bumping into zombies is actually a pretty normal Saturday at Club Mansion. But if you hit up Demon Mansion at Las Olas Riverfront's Festival of Souls, you can do that in their Pitch Black Maze, sink said zombies in the Zombie Dunk Tank, get drinks for an actually reasonable price at one of their three bars, and STILL get a live DJ.
Horrorween House
Where it's at: Coral Springs
Why it will give you nightmares: The 2500sqft Horrorween House -- it's been going on in Coral Springs since 1995 and is full of live action/animatronic zombies, ghosts, and generally-head-wounded-things -- might be the most terrifying 18 year-old to hit West Broward since Bobby Kent.

PALM BEACH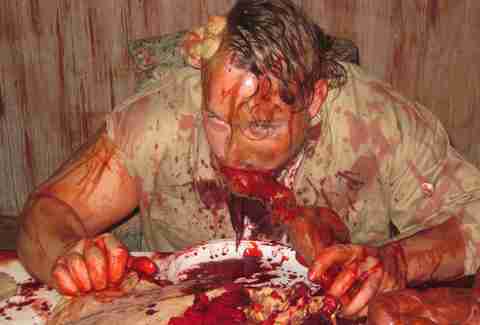 Enigma Haunt
Where it's at: Boca Raton
Why it will give you nightmares: Before bug spray and air conditioning, the only people who lived in this state were running from something so bad they were willing to endure endless humidity, mosquito bites, and the kind of stuff you'll find in this 13,000sqft tribute to Old-Florida horror where 40 live performers try to scare you back to wherever your soft, A/C-loving ass moved here from.
Fright Nights
Where it's at: West Palm Beach
Why it will give you nightmares: Usually when you say you're going to The Carnival of Creeps, people assume you're hitting the bottle service area at LIV. Except during October, when it means you're spending the night at the South Florida Fairgrounds, where they've got four themed haunted houses -- ranging from a murderous family home, to a cannibalistic butcher's lair -- plus all the usual rides and Midway games populated by demonic clowns. Who're still way less creepy than most of the dudes in the bottle service area at LIV.
X-Scream Halloween
Where it's at: Palm Springs
Why it will give you nightmares: Remember how you made fun of all those sissy "art kids" in high school while you were busy, like, playing video games and lacrosse? Yeah, well the ones at the G-Star School of the Arts for Motion Pictures & Broadcasting get their revenge when they design, build, costume and perform in 30 rooms of post-apocalyptic-themed terror, showing you who the REAL sissy is while getting named one of Travel Channel's Top 13 Haunts in the country.