Usually when you see a hot girl in a skimpy outfit prancing around LIV, she's either going to ask you if you've got a table, or... um, not talk to you at all. Unless, of course, you went on Thursday, when said hot girls were Miami Dolphins Cheerleaders who totally did want to talk to you, until they realized you were just a Thrillist editor there to take pics of them in their 2014 swimsuit calendar outfits. SPEAKING OF WHICH...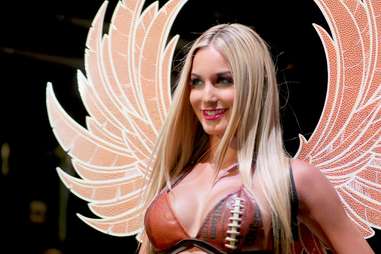 If this were what Wilson looked like, Tom Hanks would probably still be on that island.
Any girl repping former quarterback Bob Griese will probably make you want to get a little touchy (former quarterback A.J.) Feeley.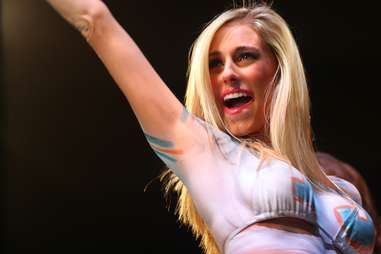 Aaaaand... all of Miami just forgot who that other person was who used to wear #13.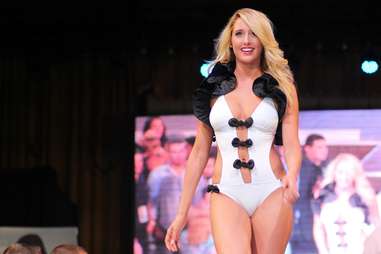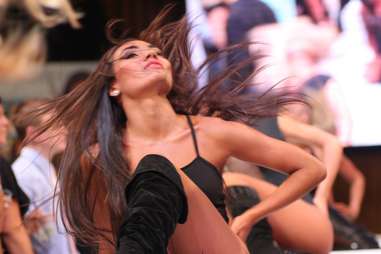 Admit it: You saw this and the first thing you thought of was Chris Farley.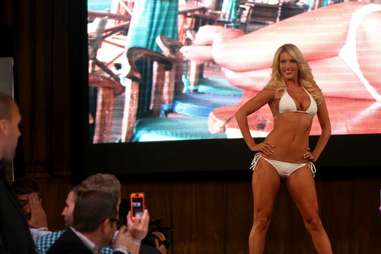 Yes, dear, your thighs do look huge... on the LED screen behind you.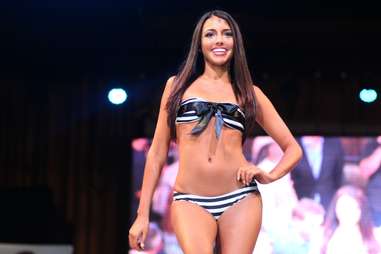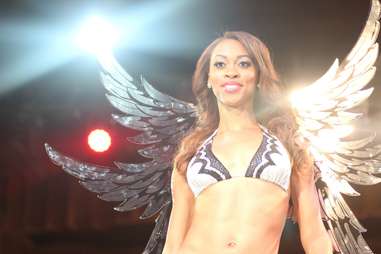 "Is this heaven?" No, it's the Fontainebleau. Now that'll be $25 for valet.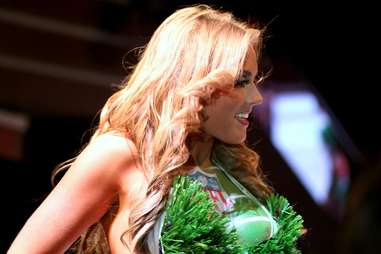 You'd typically expect to find Poison Ivy AstroTurf here in Gotham... Steak, next door.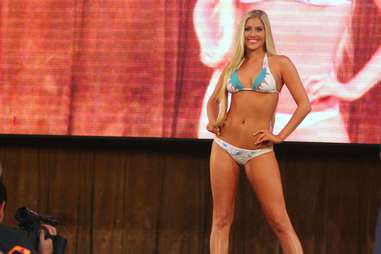 Not sure if whoever designed these thought putting a Dolphin logo in that particular spot was a good idea. Then again, we're not fashion designers.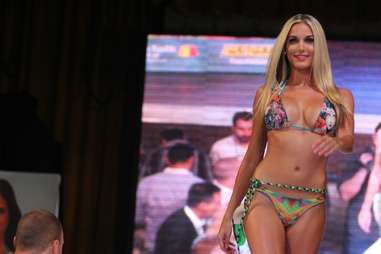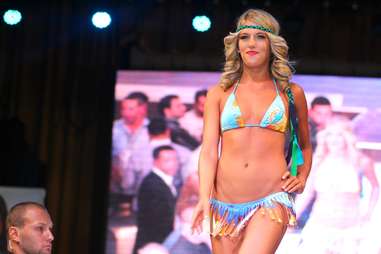 Yeah, the cheerleaders in bikinis are great. But we know what you came to see: decorative headbands.
Ok, no headbands here. But a VERY nice decorative... armband. Ya see what we did there?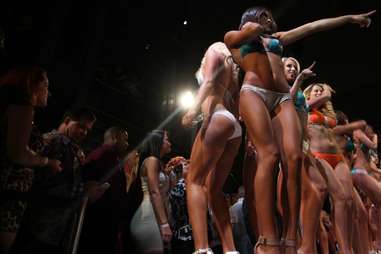 If you'd like to remember these swimsuits forever, and feel good about yourself for donating to the Miami Dolphins Foundation, the 2014 calendar can be yours for $14.99 by ordering right here.