People have a lot of misconceptions about Miami, like that it's actually part of the United States, or that everyone who lives here is pretty much a supermodel. Although you probably would've believed at least one of those if you'd been dropped at the volleyball courts on 8th St in South Beach this past weekend when models from all of Miami's top agencies converged on the sand to do what they do best.
No, not Instagramming pictures of themselves from yachts, playing volleyball! And we were there to catch all the action, along with Sports Illustrated swimsuit model Nina Agdal, who led a charity spinning class on Saturday.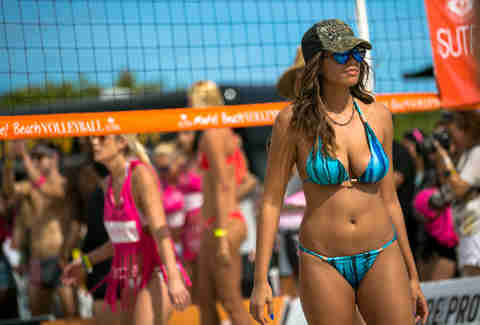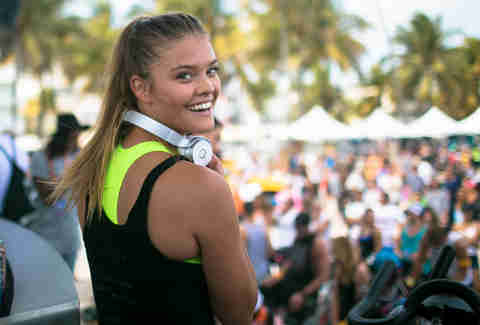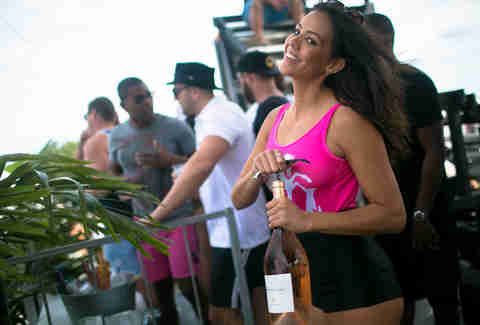 Model. Girl who opens rosé bottles. In South Beach that line gets blurred.
When they say the agency owns your ass, that's not a hyperbole.
Shades of Kellen Winslow being helped off the field at the Orange Bowl. Wonder how John Facenda would have narrated this one.
Note to self: immediately change name to Charlie.
It's bad enough that Yankee fans wear hats to Rays-Marlins games. Now they're wearing them to Elite-Wilhelmina match-ups too?
Sign up here for our daily Miami email and be the first to get all the food/drink/fun in town.