By now you've probably heard about Ian Schrager's new EDITION hotel in Miami Beach, which in addition to having one of Miami's best new restaurants (the Matador Room), boasts two other Jean-Georges Vongerichten restaurants, a club, a bowling alley, and… an ice skating rink? Yep, so in addition to now knowing you can go ice skating without having to go to Kendall, here're 10 more things about EDITION you probably didn't know...

1. The architect was a Morris Lapidus protégé
Lapidus is the guy who designed the Fontainebleau, Eden Roc, and the middle of Lincoln Road. Melvin Grossman, who designed the Seville Hotel that the EDITION has taken over, also designed the DiLido and Barcelona. The gold columns and marble floors in the lobby are still his originals.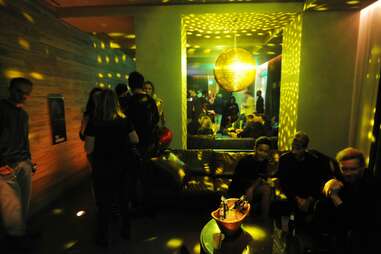 2. The club, bowling alley, and ice rink are all connected
Which means that once you get past the entrance to Basement at the far end of the EDITION lobby, you can go to Bowl (the bowling alley), Skate (the ice rink), or to the club.
3. Bowl's playlist was put together by Savannah Buffett
That's not a clever nickname for a guy from Southeast Georgia who thinks he's good at the stock market. That's Jimmy's daughter. So what we're saying is you probably won't be hearing much Skrillex.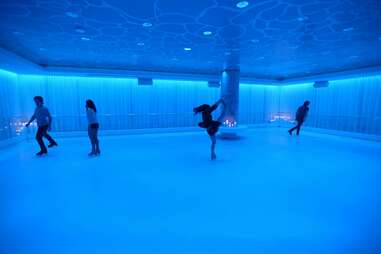 4. Skate has its own Zamboni
That ice doesn't just groom itself, you know. Sadly, unlike the Zamboni at Panthers games (that's our NHL team), they won't be picking one lucky fan to go on a ride, so you'll have to entertain yourself with rental skates.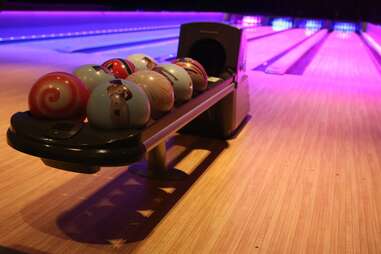 5. The bowling balls were designed by modern artists
When you post that unbelievably witty picture with a caption like, "Just threw a naked lady down a bowling lane," you can thank Daniel Heidkamp, who designed that ball. Or, if you're in the mood for something with more clothing, artists Blair Thurman and Jules de Balincourt also contributed designs for this first set of balls.
6. You can get in to the disco rolling eight dudes deep
Because Miami needs another douchey, bottle-service club like we need another condo tower, the guys running Basement will let anyone dressed the part into the downstairs nightclub, that's throwing back to the days of monster dance floors and minimal VIP tables.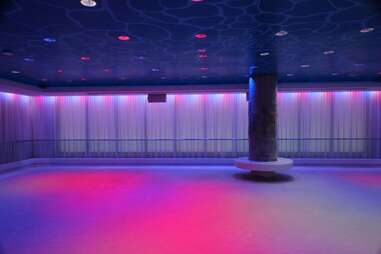 7. Basement's lighting is Olympics Opening Ceremony quality
That doesn't mean it's a bunch of Chinese CGI that looks cool on TV but doesn't really exist. It's more like the London Olympics OC light show that was designed by Patrick Woodroffe -- the same guy who choreographed the crazy lights you'll see at the club, Skate and Bowl.
8. There's ping pong, bocce, cornhole, and movies in the sand
Since setting up your own ping pong table on the beach would result in a few weird looks and a lot of lost ping pong balls, you can head to the giant sandbox out back where they've got a table, plus a bocce ball court, a cornhole set, and nighttime movie screenings with food and drinks from Tropicale.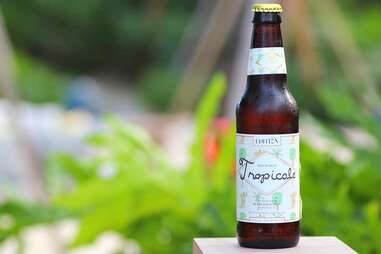 9. They've got their own beer
The mango-flavored wheat beer custom-made for EDITION by Miami Brewing Company is called TropicAle. Not be be confused with Tropicale, the outdoor bar where it is served, which sounds like the second word of a well-known chicken chain.
10. The bungalow penthouse is $10,000 a night
So if you feel like blowing the cost of a new Hyundai on one night in a hotel, you're getting a two-story penthouse with a direct ocean view, a sun deck, and a private plunge pool big enough to fit all the members of New Edition. Not that they could afford it nowadays, but still.
Sign up here for our daily Miami email and be the first to get all the food/drink/fun in town.