Sure, LeBron's left the Heat and the Marlins are... um, the Marlins, but now that football season is almost here, there is one reason get excited for South Florida sports: the Miami Dolphins Cheerleaders. Actually, there're 17 reasons 'cause that's how many pictures of said cheerleaders in bikinis we took Saturday at LIV during their annual calendar unveiling fashion show. Check 'em out, below: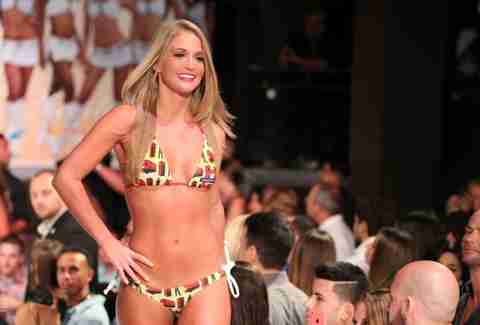 This "London Underground" suit was part of an English-themed portion of the show meant to promote the Dolphins' game in London on September 28th. That, and it looks way better than a suit based on the Metrorail.
This was the best-received outfit of the night -- leading us to believe next year's show will also include tributes to Mr. Fussy and Mr. Bump.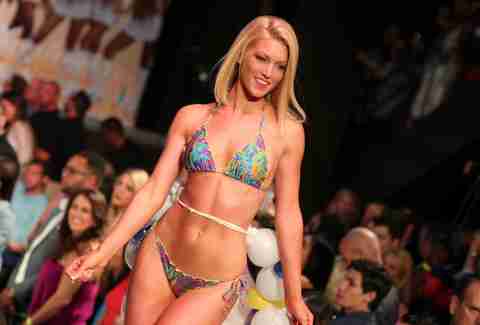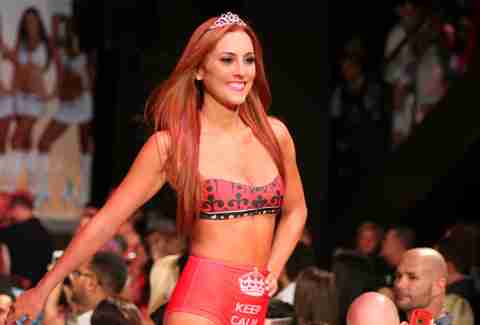 This is the ONLY acceptable way to wear any article of clothing that says "Keep Calm".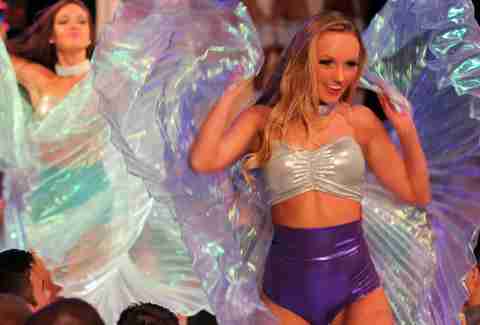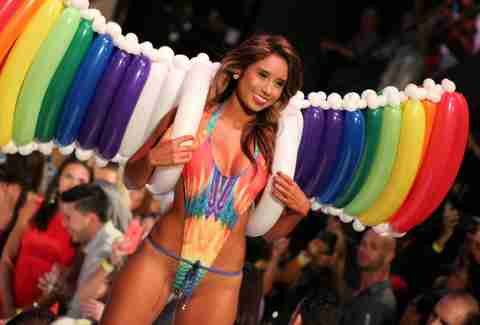 Hey Kermit, you know why there're so many songs about rainbows? THIS is why.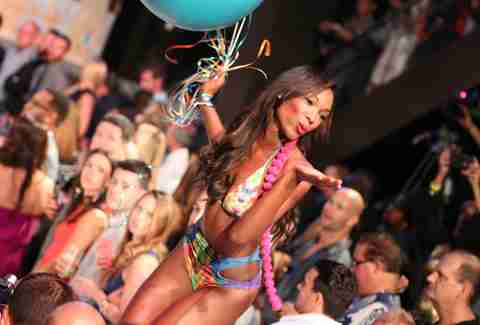 If you have an August birthday, just pretend her balloons and the kiss she's blowing are for you. Happy Birthday. Love, Thrillist.