There's plenty to love about Miami from October to May, but Summer? Summer is just daily rainstorms, oppressive humidity, and biblical-level flooding, right? Wrong. It's actually pretty awesome... provided you check out this list of 13 things you absolutely must do this Summer.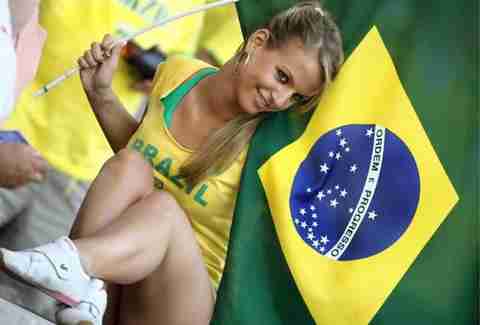 What: Watch the World Cup with people from competing countries
When: June 12th-July 14th
Where: Ask us tomorrow. Seriously.
Sure, there're a ton of "only in Miami" things that make you shake your head and seriously consider moving to Delray. But then there're times like the World Cup, where you can probably find a bar full of die-hard fans from whichever country is playing to cheer along with. Unless you're watching the United States.
What: Coral Gables Restaurant Week
When: June 9th-29th
Where: All over Coral Gables
If you can't wait until August to get your prix fixe discount dinner on, Coral Gables kicks off Summer with their own, slightly-misnamed version, where favorites like John Martin's, Seasons 52, Swine, Uvaggio, Bulla, and 37 others are offering three-course menus for $30-40.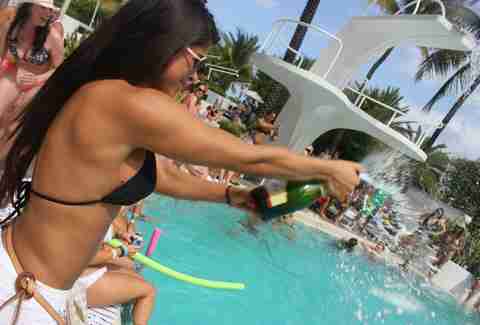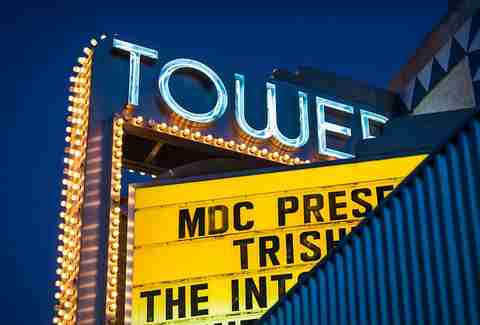 What: Viernes Culturales
When: June 27th, July 25th, and August 29th
Where: Domino Plaza, Little Havana
Not in to getting groped/crushed at Calle Ocho in March? Well, the last Friday of every month gives you a chance to check out great, local Latin American art, show off your best salsa moves to live music, stroll 8th St with a cigar and a mojito, and maybe even get in a game of dominoes.
What: Catch FOUR 4th of July fireworks displays at once
When: July 4th, duh
Where: Mike's at Venetia, South Pointe Park, or any friend's house with a sick balcony
Much like a man-made lake in West Kendall where everybody living around it competes to see who can have the most obscene fireworks display, so do the various municipalities of Dade County, which means if you snag the right spot, you can catch fireworks from the city of Miami, Miami Beach, Surfside, Hollywood, and others all at the same time.
What: Actually go to the beach
When: All Summer
Where: Key Biscayne, South Beach
Okay, so it rains every day, the water feels like a septic Spring Break hot tub, and you could probably cook a Palomilla steak on the sand. But, since the worst people on the beach have mostly gone back up North for the Summer, you can actually have a reasonable amount of space to yourself, not fight for parking, and get a good tan in like an hour before the rain rolls in.
What: Watch a movie somewhere different
When: All Summer
Where: Blue Starlite Drive-In, 1930 Social Club
The thought of watching a movie outside here in the Summer is about as appealing as... ugh, living in Jacksonville -- unless you try the Blue Starlite drive-in, which just moved to the Grove and lets you watch vintage '80s flicks from the comfort of your car. Or, hit up a Gutter Films offbeat movie night on Mondays at 1930 Social Club, where they've got "popcorn mixology" with flavors like piña colada and cayenne pepper that'll help you truly appreciate the genius that is Samurai cop.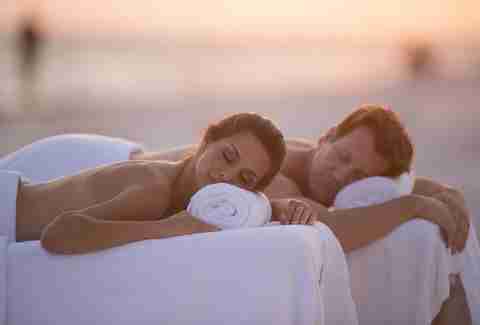 What: Spa Month
When: July - August
Where: These 35 spas around Miami
One of the most interesting things about living in Miami is that it's completely normal for guys to have serious conversations about chest waxing. Enter July and August, where it's a great time for men to celebrate this rich tradition and join the ladies in getting severely discounted facials, body scrubs, massages, and pedicures at 35 luxury spas that may or may not also wax your chest.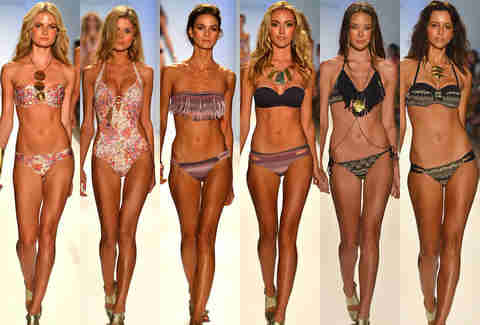 What: Mercedes-Benz Fashion Week Swim
When: July 17th-21st
Where: Raleigh Hotel, South Beach
The words "fashion week" are usually a cue for you to stop listening to your girlfriend and start thinking about football. However, when said week means nightly swimsuit fashion shows featuring world-renowned supermodels strutting the runways of the Raleigh, you pay attention.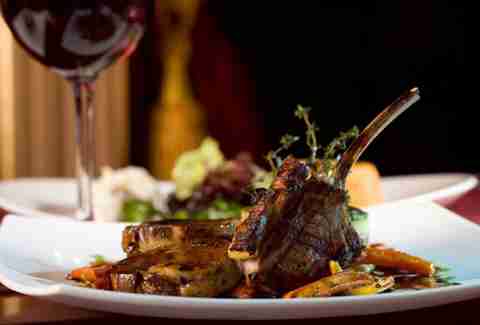 What: Miami Spice
When: August - September
Where: 200+ restaurants throughout Miami
For two glorious months, Miami's best restaurants will finally be accessible to people going there to do something other than launder money. Hundreds of local eateries are offering three-course, prix fixe menus for between $30-40 a person, some including a drink. And just like last year, we'll be telling you where to get the most bang for your buck.
What: Discover the rest of Florida
When: All Summer
Where: The rest of Florida
You live in Florida, which means A) everyone is jealous of you, and B) there're a ton of sweet places to checkout, like Key West, Jacksonville (which doesn't suck as bad as you think), and even Disney. Or, if you're super-ambitious, you can check out the Treasure Coast beaches in Jupiter, then the Gulf Coast beaches in Sarasota, after taking a private jet between the two.
What: Cruzan's Summer Country Megaticket
When: July 7th, August 16th, September 13th, and September 27th
Where: Cruzan Amphitheater, West Palm Beach
We know you're a closet country fan, so buy one ticket and unleash your inner-redneck four times this Summer when Tim McGraw, Brad Paisley, Jason Aldean, Florida-Georgia Line, and more hit SoFla's top outdoor music venue.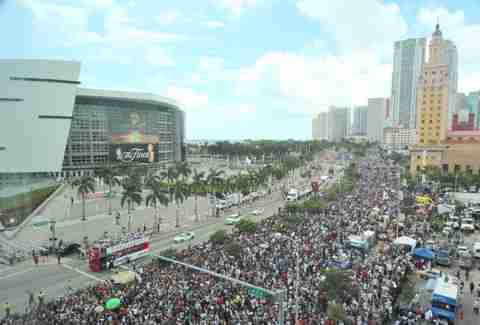 What: The Heat Championship parade
When: Sometime next week
Where: From Brickell Ave, up Biscayne Blvd, to the AAA
Overconfident? Please, the only thing more predictable than the 4pm thunderstorms is the NBA.