6 sizzling new parties for Summer -- and FREE tickets to Jack White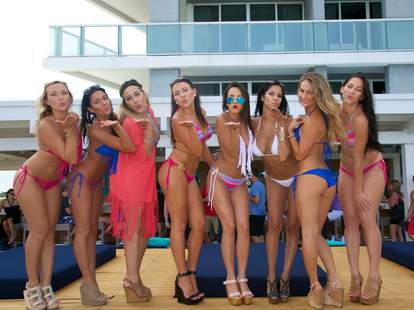 Miami Summer parties in Miami are great. Until about 3:30 in the afternoon when it starts to rain... every single time! But aside from that, they're great, so we found six sweet new parties that, along with these 13 other sweet things, you should totally check out this Summer. But only if you like pools, and barbecues, and red solo cups, and one badass concert we're giving away tickets to...
LIVE NATION
Jack White at the Fillmore: Even though this is a party on the LAST day of Summer, you can win two tickets to Jack White's September 21st show at the Fillmore -- before you can buy them -- this Friday at 10am by tweeting out this Playbook NOW. Continue Reading
1930 SOCIAL CLUB
1930 Social Club: Karaoke Thursdays  
Nothing brings the transient, diverse, and multi-lingual South Beach local population together better than a good old sing-along to "Total Eclipse of the Heart", right? That's why this Sunset Harbour speakeasy's packing them in every Thursday for craft beer specials and karaoke starting at 8pm.


SURFCOMBER
Surfcomber Hotel: Summer Daze Saturdays 
If one day of pool partying per week isn't enough for you -- or you do something crazy on Sunday like spend it with your family -- hit this 1pm-sundown party at the Surfocmber, where admission is completely FREE, and so is the sprawling ocean view.
Brick House: Daytime Disco and BBQ Sundays
We're not sure what a Mind Splitter Party Bucket does, but we know there's no way this Sunday drink special won't go well with live disco music and a special menu that includes stuffed pulled pork French toast and corn on the cob with queso fresco.
W FORT LAUDERDALE
WET Pool Deck at W Ft. Lauderdale: Salvation Sundays
Just because they finally ran some tests on the pool at Exit 66 and shut it down doesn't mean Broward is devoid of big-time pool parties. Sundays at the W start off at noon, and you can get pitchers of Bacardi mango mojito, Grey Goose melon, and Herradura tequila all the way to sunset.


THE FEDERAL
The Federal: Solo Cup Sundays
Think of The Fed's Cesar Zapata and Aniece Meinhold as those older frat bros who invite you over for hunch punch on Sundays, except they're filling your red Solo cup with endless handcrafted concoctions from Booze Fairy Emily Brown, instead of some mysterious mix of Everclear and Kool-Aid.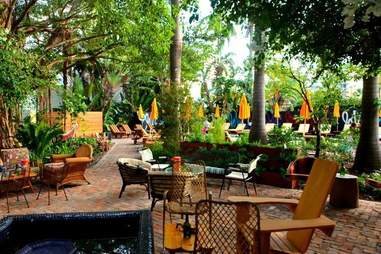 LIZ NEWMAN