Miami Freebie of The Week
Instead of actually playing golf, get tickets to the Cadillac Championship in March at the newly reopened Blue Monster in Doral: they're on holiday special here for almost-half-off. OR Tweet out this Playbook for a chance to catch Tiger, Phil and the gang (with preferred parking!) totally FREE.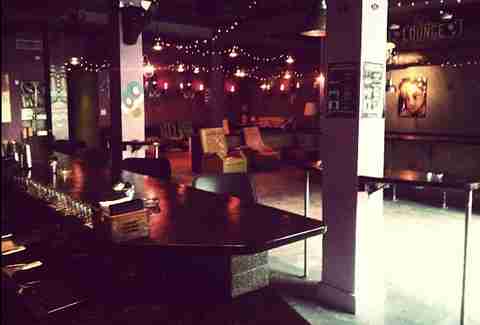 Thursday, December 19th: The durty Purdy Lounge celebrates their 13th birthday with an open bar from 11p-1a, immediately followed by a rousing game of 7 Minutes in Heaven. Continue Reading
Thursday, December 19th: The new Perez Art Museum Miami launches their Third Thursday Happy Hours where they'll have "experimental" live music and DJs on the bay-front terrace, plus food and drinks from Verde. This month's offering: Nguzunguzu, who we're pretty sure also caught a touchdown against the Dolphins on Sunday.


Saturday, December 21st: The Blue Starlite is taking their show to the Beach, and screening Elf and The Nightmare Before Christmas right on the sand at the beach at Virginia Key. The double feature starts at 7p. Get tickets here.
Saturday, December 21st: It's guaranteed to be the longest night of the year, but it's also going to be the Best Night of Your Life  -- provided you spend it taking in all the best Thrillist-approved madness around town, from happy hours, to craft cocktails, to late-night face-stuffing. Build your itinerary now, grab some friends, and make it happen.
Saturday, December 21st: The Mary Brickell Santa Con bar crawl kicks off at Brother Jimmy's at 12p: You'll stop at 10 bars that'll give you your first drink free if you're dressed like Mr. Kringle, plus you get free shots at BJ's if you bring a new unwrapped toy.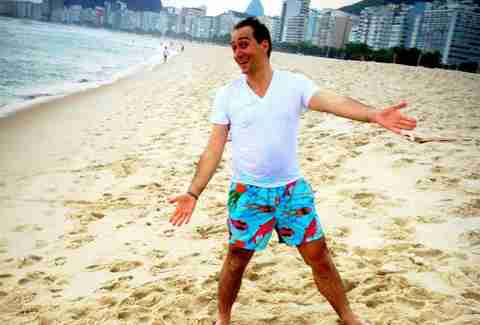 Next Week: On December 31st (New Year's Eve!) Paul Van Dyk will be playing HIS OWN ACTUAL MUSIC and previewing tracks form the forthcoming Politics of Dancing 3 at Space, where $50 gets you an open bar until midnight with an advance ticket.
Next Week: If you're not down to spend a month's rent to spend New Years in South Beach, Patpong Road has an open bar from 9-10p, a champagne toast at midnight, and FREE cover.