Miami Freebie of the Week
You probably read about that awesome new menu at 5 Napkin Grill and were all, "Damn, that looks good, but is there any way I can just walk up, order that awesomeness, and dip?" Well, unlike how it'd be if you proposed at one of these places, the answer is YES (!), thanks to the tiny new 5 Napkin Express on Lincoln Lane. Even better: tweet out this Playbook, win a $50 gift card, and dip without even bothering with stuff like, ya know, your own money.
Thursday, February 20th: Ping pong and big, greasy hamburgers go together like… well, just trust us, they go really, really well together. And if you don't trust us, join the Shake Shack Table Tennis League (SSTTL), which kicks off at the Gables 'Shack tonight at 7pm, and learn for yourself. Continue Reading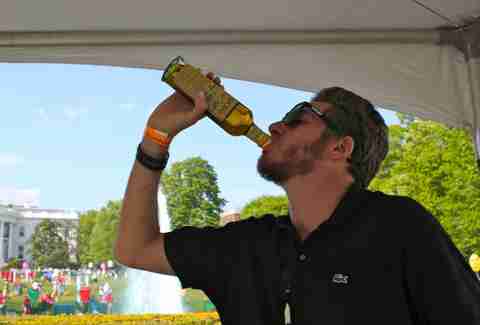 Thursday, February 20th: As if the prospect of seeing Spike Mendelsohn and Pat LaFrieda in board shorts wasn't sexy ENOUGH (it's not), they'll be teaming with Sports Illustrated swimsuit models (Kate Upton, Chrissy Teigen, and more!) and a bunch of other celeb-chefs for Spike's second-annual beach volleyball tourney on the courts at 8th & Ocean at 12pm.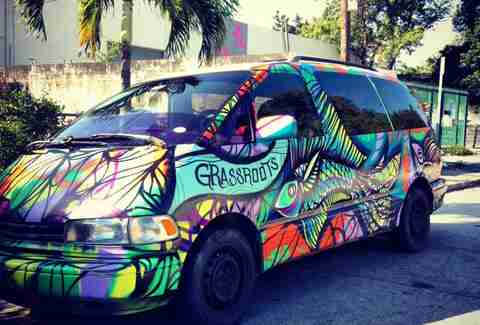 Thursday, February 20th: Spend the weekend on Virginia Key (or, if the water treatment plant is having a bad day, just the evening) listening to live music from Spam Allstars, Locos Por Juana, and 40 other local bands on four stages, at the Virginia Key Grassroots Festival starting tonight at 5pm through Sunday.
Friday, February 21st: When was the last time you played arcade versions of Paperboy and Punch-Out!, then followed it up by getting your face blown off playing Cyclone pinball? Probably middle school, OR today through Sunday at the Florida Arcade & Pinball Exhibition at Xtreme Indoor Karting, where they'll have all those, plus 170 more vintage pinball and arcade games.
Friday, February 21st: Get up-close and personal with Martha Stewart, Thrillist's own Andrew Zimmern, Geoffrey Zakarian, and more, when you swing by the James Royal Palm from 3-5pm for their poolside round table discussion (presumably about food) for Geoff's radio show that's free and open to EVERYONE.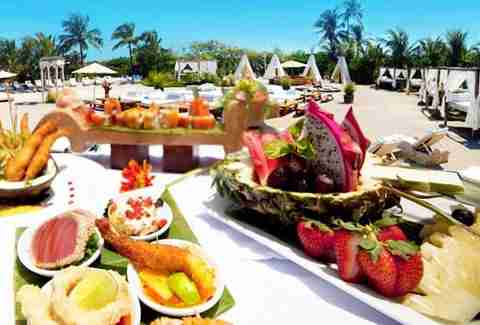 Saturday, February 22nd: If the thought of driving out to the Beach for a food event this weekend is only slightly more enticing than doing your taxes, you can hit 30 of Miami's best restaurants (Red, City Hall, etc.), plus hear music from hot local artists at Eats and Beats in The Moore Building at 7:30pm.