Miami Event of the Week
Saturday, March 1st: Feel a lot better about yourself than you do about that '99 Saturn you've been rolling around in by pretending you can afford one of the hundreds of rare vintage, muscle, import, and sports cars on display at Cars Cause & Charity at Sun Life Stadium, where all the proceeds go to support wounded veterans.
Freebie of the Week: American Social -- the Las Olas spot that lets you see what it'd be like to go to Florida State without having to actually GO to Florida State -- just dropped a new, very un-Tallahassee menu, with stuff like filet mignon, and roasted red pepper pesto flatbread. So tweet out this Playbook, win a $50 gift card, then check out their Facebook photostream to see why that drive to Broward's totally worth it.

Continue Reading
Thursday, February 27th: How many times have you said to yourself, "Gee, that was a great dinner from a two-starred Michelin chef. But this lobster lasagna would be even better in a two-story ultra lounge"? Food & Wine's 2012 Best New Chef Danny Grant feels your pain, so he's opening one at 1826 Restaurant in the Beach this weekend.
Thursday, February 27th: The Butcher Shop is grilling up shrimp, chorizo, bronzini, and oxtail fresh from their case, and paring it with four Brooklyn Brewery beers you may not have tried yet at 9pm. Save $10 and get your tickets here.
Friday, February 28th: For a fat $15, The Federal is gonna let you try as much of their brand-spanking-new cocktail collection as you can from "Booze Fairy" Emily Brown -- like a Die Hard-inspired cucumber cocktail, and grown-up Slurpees --  from 5-7pm.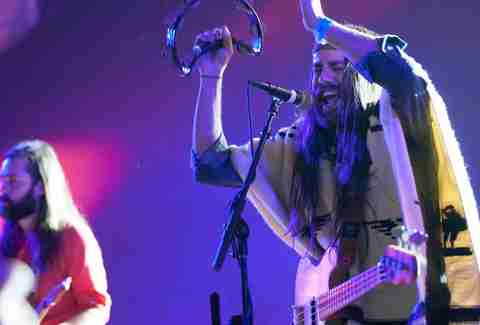 Friday, February 28th: The Swamp Stomp Music Festival at Tobacco Road kicks off with reggae night, featuring Jahfe, Johnny Dread & Don Sha, then continues tomorrow with 10 rock bands headlined by The Bright Light Social Hour. $10 for both days if you buy in advance.