Miami Event of the Week
Saturday, February 8th: Turns out, models actually do things other than ride in cars with Justin Bieber and skip in front of you in the line at LIV... they play beach volleyball, in a weekend-long tournament between agencies that's free and open to the public, and going down at Lummus Park at 10am through Sunday.
Recommended Video
This Sport Takes Ice Skating to Extreme Heights
Freebie of the Week
Thursday, February 6th: Already Miami's best strip club to not get hassled in, Wonderland is making moves on the coveted "best strip club food" title with a new chef who they poached from Novecento, and who is letting you try the food totally FREE if you: go before midnight this weekend, order two drinks, and tell them Thrillist sent you. Continue Reading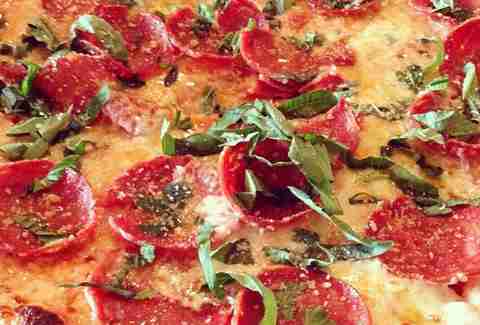 Thursday, February 6th: Spris is bringing their famous South Beach pizza (and one of Miami's best sandwiches) to Midtown, and they want you to try some for free at their new store grand opening from 6-9pm.


Friday, February 7th: Pinkberry knows nothing says "opening of a new frozen yogurt shop" like a full marching band and cheerleaders. Which is why they'll have the ones from Beach High there when they open their new store on 15th and Alton from 11am-1pm.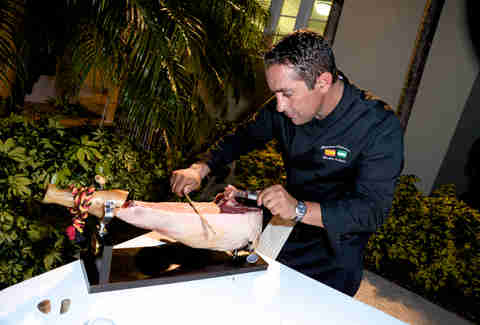 Saturday, February 8th: Not only are the Spanish food purveyors at Carmen and Lola teaching you to "Master the Art of the Cut" on a whole jamon serrano from 11am-2pm, they're giving you a sweet carving knife, apron, bottle of wine, and, yeah, that mammoth 17lb ham too. Sign up here
Saturday, February 8th: The Seminole Hard Rock is celebrating the mid-season premiere of The Walking Dead by filling the casino with zombies all night. Like the flesh-eating, apocalyptic kind. Not the ladies who've been playing slots and chain-smoking since 6am kind. They're always there.


Saturday, February 8th: Monster Jam is treating us to a full-on stadium spectacle at SunLife this weekend, in which 18 monstrous monster trucks will crush little, helpless old cars (and the occasional school bus) from 2pm. Tickets are right here, Here, HERE!