Miami's 7 sickest Cinco de Mayo parties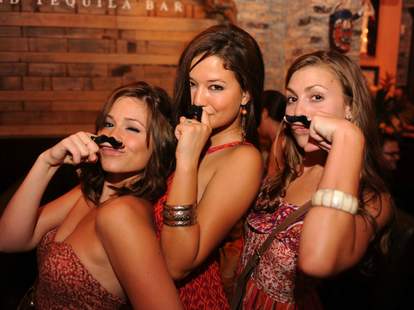 Miami Here's how you make the most of Cinco de Mayo 2014: first, don't call it Cuatro de Mayo, even though all the good stuff's happening on Sunday. Second, definitely don't call it Mexican Independence Day. Because it's not. Third, don't miss any of the seven Cinco de Mayo parties -- with free concerts, free tequila, and not-free-but-still-sweet Mexican wrestling -- in our Weekend Playbook...
Sunday, May 4th: The Sole Hotel in Sunny Isles kicks off their Barefoot Sundays concert series with a free, on-the-beach concert from SoCal reggae stars the Dirty Heads starting at noon. Get VIP poolside seating by reserving your spot (hit 'em up at 786.923.9300) OR tweeting out this Playbook to get a bottle of Rose and VIP seating for FREE. Four other winners will get a meet-and-greet with the Dirty Heads.

Continue Reading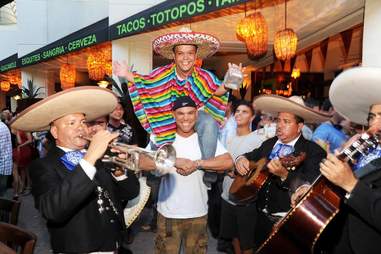 Sunday, May 4th: It doesn't matter which Rocco's Tacos you're at: Ft. Lauderdale, Boca Raton, West Palm, Palm Beach Gardens, or even Orlando. Rocco Mangel will be dropping in via helicopter and joining you for drink specials, Pancho Villa's mariachi bands, DJs, prize giveaways, and free tequila pourings. It's a guaranteed *&*!show, so be there when they open at noon.
Sunday, May 4th: You know what goes great with high-flying wrestling acrobatics performed by Mexican luchadors, a sexed-up mariachi band, and chipotle BBQ short rib tacos? Free tequila-pineapple-smash shots. Get it all at Naked Taco from noon to midnight.


Sunday, May 4th: The first annual Cinco at Jungle Island means mini Mexican wrestlers, mechanical bull rides, late-night animal shows, and Burger Beast's food truck alley with Ms. Cheezious, Chacos Tacos, Crazydilla, and 10 more, plus a sunset concert on the beach, and -- because Miamians LOVE a live DJ -- DJ Irie.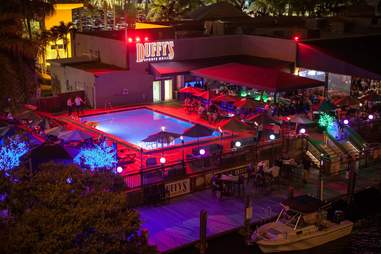 Sunday, May 4th: You've been waiting to hit the pool deck at the Duffy's in North Miami since it reopened. Do it today, when they'll have live salsa, merengue and Brazilian beats, two-for-one margaritas, and Cinco-inspired giveaways like hats, t-shirts, and more.