Miami Freebie of the Week VaporZone, a new vapor bar in South Miami, is letting you mix-and-match 50 wild inhaleable flavors, from Energy Drink, to (legal) Cuban Tobacco, to Birthday Cake (Not the Rihanna kind), then puff away like you're a really healthy Caterpillar from Alice in Wonderland. And you might get a FREE Vaporizer Pro unit by tweeting out this Playbook.
Event of the Week
OTC has poached Azul's Jacob Anaya and wants to let you sample his Thai wings, Frito Pie, and lamb belly sliders totally FREE from 6-9p FRIDAY. And it'll all pair deliciously with Lauderale's Thrillist Porter, which we'll be pouring out front at OTC in Brickell. So unless you hate free food and free beer, we'll see you there. Continue Reading
Friday, November 22nd: Hey LADIES, get a free dinner at Kitchen 305 without having to listen to some guy talk about his job, by being one of the first 100 to show up at the Newport Beachside Resort at 9p. Even if you're not, you get open bar from 10-11p, Magic Mike dancers, and Cirque-ish performers . DJ Gringo will spin, and guys, there's still a lingerie fashion show for you. It's Las Vegas in Miami, so reserve your free spot here!


Saturday, November 23rd: The Miami Hurricanes try to salvage their season Saturday against Virginia at Sun Life Stadium at 12p. And Thrillist will help you try and forget the last 3 weeks, along with Liqs, as we give away free samples of their pre-mixed shots in Lot East 5 before the game, plus FREE TICKETS to the lucky winner who Tweets out this Playbook.
Saturday, November 23rd: FIU will help you forget THEIR football season by hosting their second annual South Florida BrewFest at the FIU North Campus, where you can sip 75 beers from Due South, Cigar City, Wynwood and 15 others. Save $10 by getting your tickets NOW.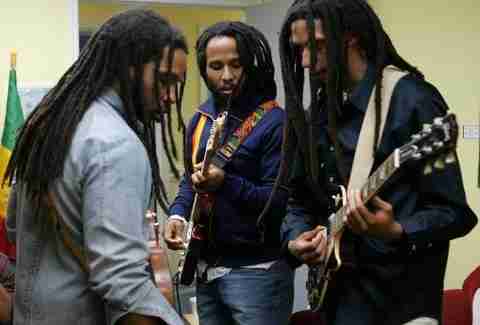 Saturday, November 23rd: Stephen Marley and 11 other reggae bands and musicians will be performing from 1-11p at Peacock Park as part of the 2013 Miami Reggae Festival. You can get in free if you bring two non-perishable food items, or you can buy tickets here.