Miami EVENT OF THE WEEK
Halloween is fun. You know what's even more fun? Halloween with Playmates. And booze. By a pool. Get all that tonight from 10p at Hyde Beach, where Miss July 2012 Shelby Chesnes and Miss February 2013 Shawn Dillon will give $500 to the person with the best bunny costume.
Recommended Video
This Tiny Kitchen Gadget Turns Radishes Into 'Super Mario' Mushrooms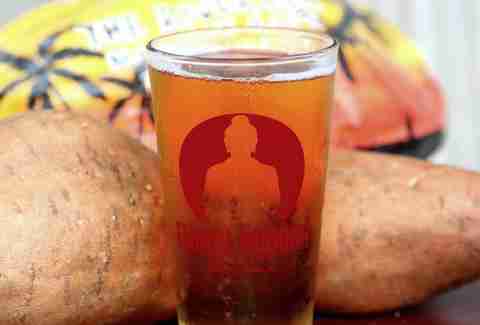 Thursday, October 31st, 5p: South Florida's top local brewery, Funky Buddha, turns into... sorryboutthis!... Funky Boo-dah for a day to drop some special Halloween-only brews, hold game on a haunted Bocce court, and host their usual legion of food trucks. Continue Reading
Thursday, October 31st: You know what kids like even better than candy on Halloween? Steak. Ok maybe not, but you probably do, and if you want to fill up at Los Ranchos before trick-or-treating today, your kids will eat TOTALLY FREE.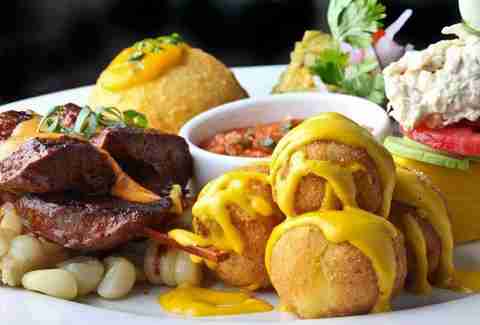 Saturday, November 2nd: Chefs form Miami's best Peruvian restaurants will assemble at the Trump Building in Doral for the 4th annual Taste of Peru, where you can sip on the country's beers while trying every kind of ceviche you can imagine. Get tickets here


Saturday, November 2nd, 11a-9p: You'd be.... waitforit!... lion if you said you're not into ZooMiami's Ribfest, where there's Southern and Classic Rock concerts all day, plus beer-inspired ribs by chefs from exotic locals like SC, OH, KS and... Arcadia?
Sunday, November 3rd: Tired of deciding between Church and Brunch? Why not do BOTH at Avenue D Jazz & Blues Lounge's Gospel Brunch? $20 gets you a Southern buffet from Jackson Soul Food, mimosas, and a show from Alice Day and A Joyful Noise.