We know Milwaukee is the greatest city on the greatest lake. We've been shouting it from the rooftops of our breweries for years, and finally everyone else is figuring that out too. We've been rated the best city for everything from bacon to art. Sure, we have our problems, but Milwaukee tops in these 10 categories. Spoiler alert: a lot have to do with alcohol.
We all know we're the best bar city every year, (not just in 2012, Esquire. But thanks for noticing.)
No, I definitely didn't expect that one, but cool. Move over, Silicon Valley, the next Pied Piper is coming out of MKE.
The Third Ward was named a top community for combining artsy-fartsy stuff with independent businesses, restaurants, and walkability. And good thing it's so walkable, since we hop from Milwaukee Ale House, to Wicked Hop, to Bugsy's, to Benelux...
Duh. Beer made this city famous. Which brings us to...
PrideFest, one of the largest gay pride festivals in the country, glams up the Summerfest grounds every summer with glorious rainbow feather boas and tie-dyed muscle shirts. Everyone could use more rainbows in their life.
This sounds sexy, but it's actually terrible. MKE claims the "naughtiest housing market," based on things like crime rates, unemployment, and presence of registered sex offenders. Ouch.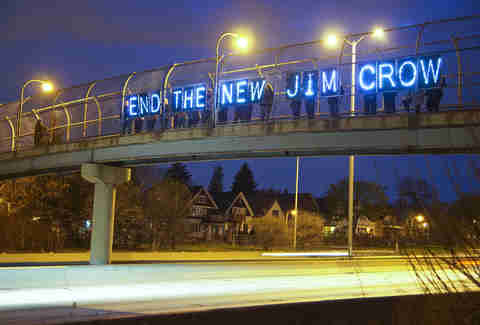 It's a sad truth we're all aware of. We need to do better, Milwaukee.
Back on track. You can get anything here with bacon: bacon with chocolate, Bloody Marys with bacon, beer with bacon, cheese with bacon bits in it, and bacon-wrapped, deep-fried cheese curds (drool). There's even an annual Baconfest, the one place where hipsters and Harley riders come together in harmony.
Milwaukee's population is 51.3 percent single. That doesn't seem very high, but it's higher than most of the rest of the country. Hey, maybe we like being single. You be you, Milwaukee.
Sign up here for our daily Milwaukee email and be the first to get all the food/drink/fun in the Brew City.
Lacey Muszynski is a Milwaukee native who is not at all surprised so many of these lists have to do with drinking. Follow her @worthhersalt.