If you're smart, you took your Valentine to one of MSP's most romantic restaurants. And if you're really smart you're already thinking about where to take 'em next, which is why we've scoured the Twin Cities and found 14 sweet winter date spots, from the conservatory to... um, a roller derby (?).
Downtown Minneapolis
Lace up your skates and hit the ice with your significant other for a fun, winter date, and let's be real, showing off your blades of glory is one hell of a way to break the... um, sorryboutthis!... ice.
Minneapolis/St. Paul
How cool are you gonna look when an old-school horse and buggy show up (with a blanket!) to chauffeur you and your date around for a little cold weather site seeing? You'll score some serious fairytale points with this one for sure.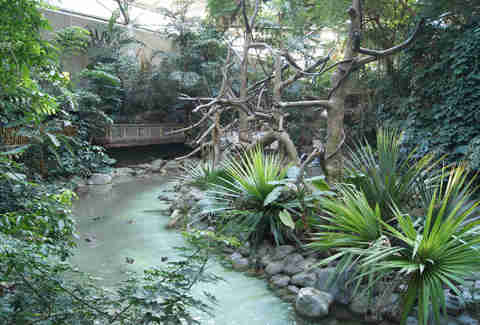 Apple Valley
If you're looking to make an impression, take your date on tropical get away! The Tropics Trail at the Minnesota Zoo is the perfect way to temporarily sidestep winter's icy wrath without actually having to buy plane tickets.

St. Paul
If you're looking for a great way to get you and a special little someone out of the cold this winter, going to this classic conservatory is a win for sure. Whoever said that nobody ever got you flowers?!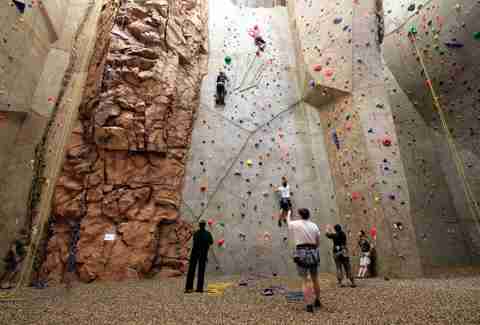 Minneapolis
Tired of the cold keeping you from enjoying the great outdoors? VE's rock walls bring said great outdoors, indoors, and it gives you and your date the chance to get a little sweaty together.
Minneapolis
This one's for the couple that's been dying to act out their deep, dark, Patrick Swayze/Demi Moore fantasy. They actually have date classes specifically designed for couples, and hey, even if the date doesn't go as planned, you still get a little something out of deal!
St. Paul
Score you and your date some tickets to see the Minnesota RollerGirls and strap in for one wild night of hardcore roller derby action! These bouts are a ton of fun and you definitely won't run short on conversation topics for the rest of the night.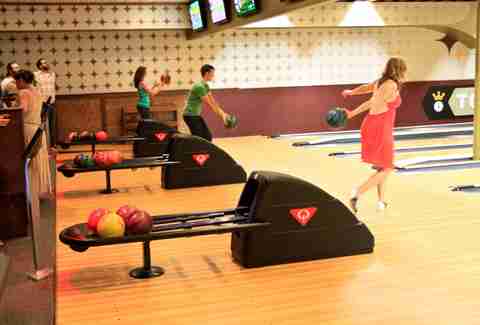 Minneapolis
If Homer Simpson has ever taught us anything, it's that a "Homer ball" can go a long way. Plus, this place has a lot of great craft beers, a few of which'll give you the courage you need to test out your best Big Lebowski quotes. If your date's not into that, it's probably not really meant to be.
Minneapolis
Located in the Midtown Global Market, you can take classes from some of the top culinary talents in the Twin Cities and look like a rock star while you do it! Aside from being an excellent date, it'll give you the skills you need for the next one.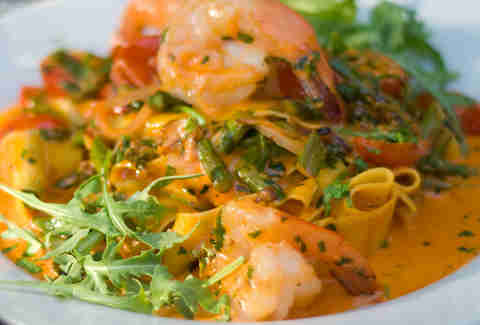 Minneapolis
Nothing screams romance more than sharing a bottle of wine in an intimate, candle-lit South side wine bar. You can also split one of the charcuterie plates as you longingly stare into each other's eyes.
Minneapolis
Located just a quick stumble away from the Riverview Wine Bar, this place is a South Minneapolis date-night institution. It's got one small theatre, and it doesn't even matter what's playing because there's real butter on the popcorn.
Minneapolis
If you're looking for a quiet place for some conversation that also happens to have a pretty stellar chai, then this is your locale. It's dark, intimate, and there are absolutely NO computers allowed in order to make sure people there stay focused on each other instead of each other's Facebook pages.
Minneapolis
Sure, the temperature is still hovering around the low negatives, but going out for a drink can still be a positive experience as long as you stick to this list of badass booze destinations located along the gloriously temperature-controlled Skyway.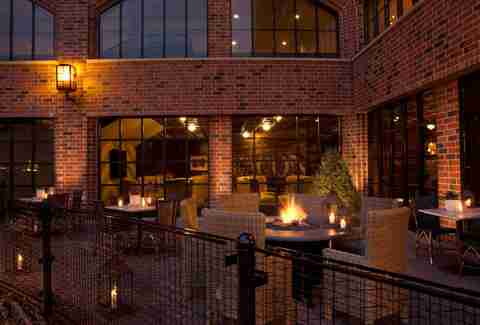 Various locations
If they're willing to brave the weather to meet you for a drink, the least you can do is take 'em to a bar with some open flames, which will keep you warm and hopefully fan and entirely different kind of flame.
Sign up here for our daily MSP email and be the first to get all the food/drink/fun the Twin Cities have to offer.