Minneapolis How many beer-related tastings, block parties, or events (including one where the beer's free!) do you think it's appropriate to attend in one weekend? One? Two? Maybe three, tops, right? Below, you'll see a certain men's lifestyle site's found five sweet ones. You can do it!
Thursday, April 17th: Through Saturday, it's barrel-aged beer week at Town Hall's newly re-opened brewery, and everyday at 5pm, they're tapping something special, like GABF silver medalist Twisted Trace, just for you. And anyone else who shows up. Continue Reading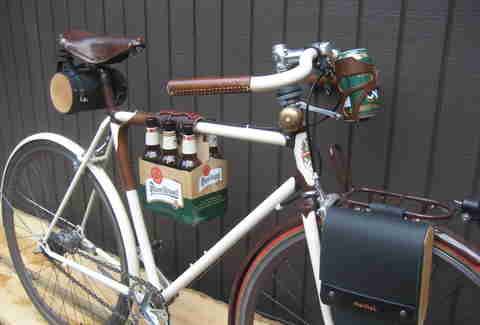 Saturday, April 19th: Like it when nails get hammered? How about getting that way yourself? Well, the hammerschlagen tournament at Harriet Brewing offers opportunities for both. And it's for a good cause.


Saturday, April 19th: Your local record shop needs your help, so Hymie Records and Pabst Blue Ribbon are helping make your weekend great by putting on a block party with sweet local bands in Seward.
Saturday, April 19th: The Fulton Brewery is putting on an event to show folks how to make rain barrels, which is totally cool, 'cause it helps the environment, but mostly 'cause they're giving you free beer. And a free rain barrel.